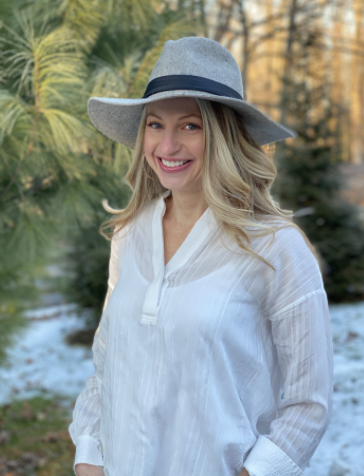 Liz Walton
CKD, Owner
Walton's Design Solutions
My name is Liz Walton, Owner of Liz Walton Home. I have been in the kitchen and bath industry for almost 20 years, have had my CKD for 13 years, and am in my 11th year of business. I am also a wife, mother of 2 young kids, and am a self-proclaimed fangirl of the NKBA!
A lifelong lover of design, I attended Drexel University in Philadelphia, PA under their nationally ranked Interior Design program, while simultaneously playing on Drexel's Division 1 Women's Volleyball team. In 2004 I graduated at the top of my class with a Bachelor of Science in Interior Design.
Upon graduating I landed a job at Design Studio Interiors, a high-end, luxury Kitchen and Bath firm in Linwood, NJ. I quickly learned the value of the Kitchen and Bath industry; drafting and communicating plans with clients and contractors and I became obsessed with learning the intricacies of the business. I joined the NKBA and earned my CKD in 2007.
While raising our children I marketed my knowledge of the Kitchen and Bath industry and began growing my business. My attention to detail and concentration on customer service landed me luxury projects and a repeat clientele.
Relationships and customer service are at the core of Liz Walton Home. Over the years we have built strong bonds and earned trust with our industry reps and local dealers. We have been blessed to have many clients turned close friends and are thankful for their continued support and loyalty. Using my 3 secret weapons I am now one of the premier design firms in the Philadelphia region.
I believe that my education, expertise of the Kitchen and Bath Industry, and my advanced drafting skills have helped me grow my business in ways I never could have imagined. With this knowledge and skillset, anything is possible. It is my hope to empower and equip other designers with my life's experiences.