Show Areas and Features
Beyond the exhibits, discover these destinations at KBIS and Design & Construction Week® for additional programming, learning and networking opportunities. Add these can't miss features to your list!
KBISNeXT Stage
The NKBA Presents KBISNeXT Stage will showcase the industry's latest trends and insights shared by leading kitchen and bath experts. Programming includes DesignBites and a series of engaging new panel discussions on hot industry topics.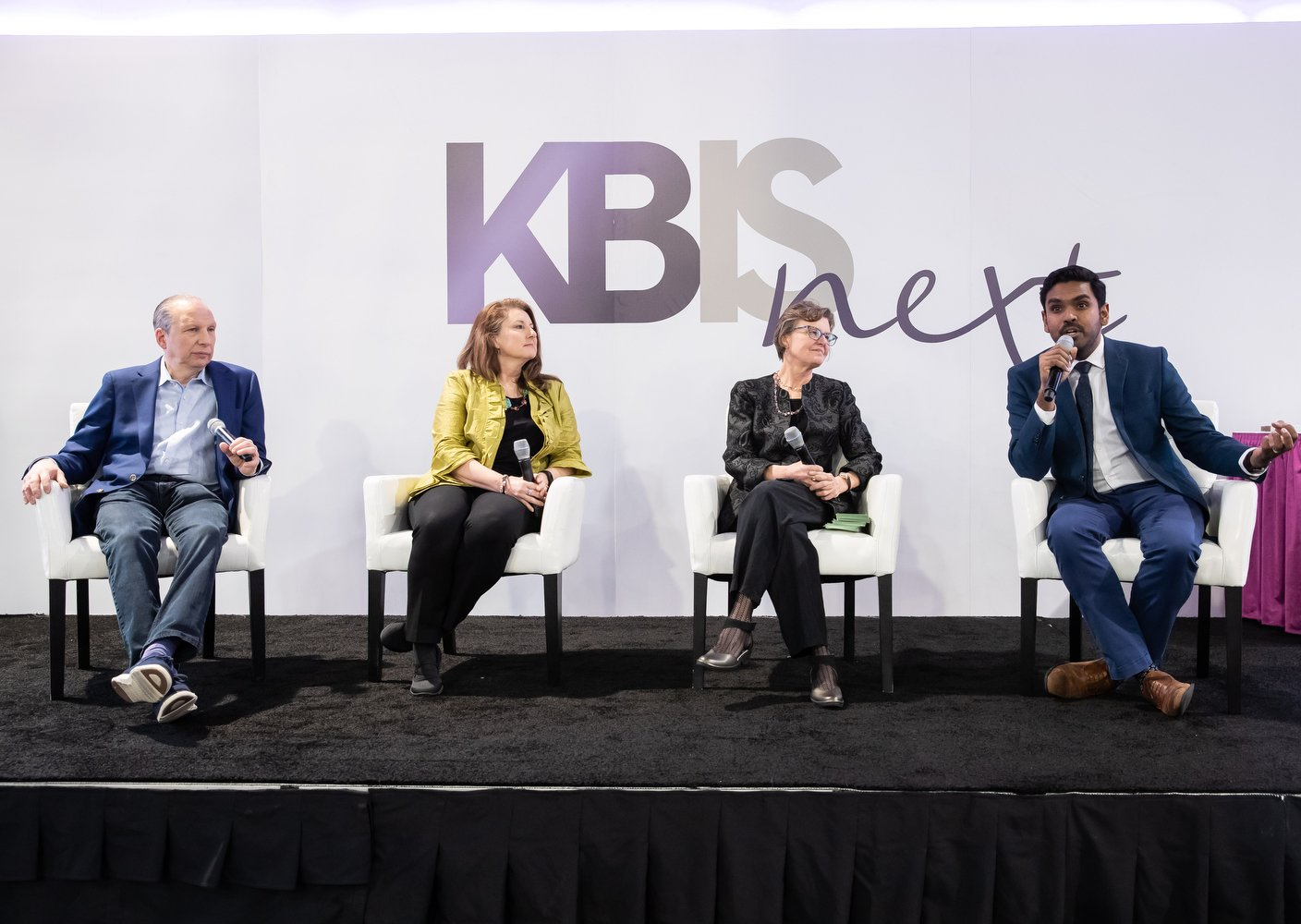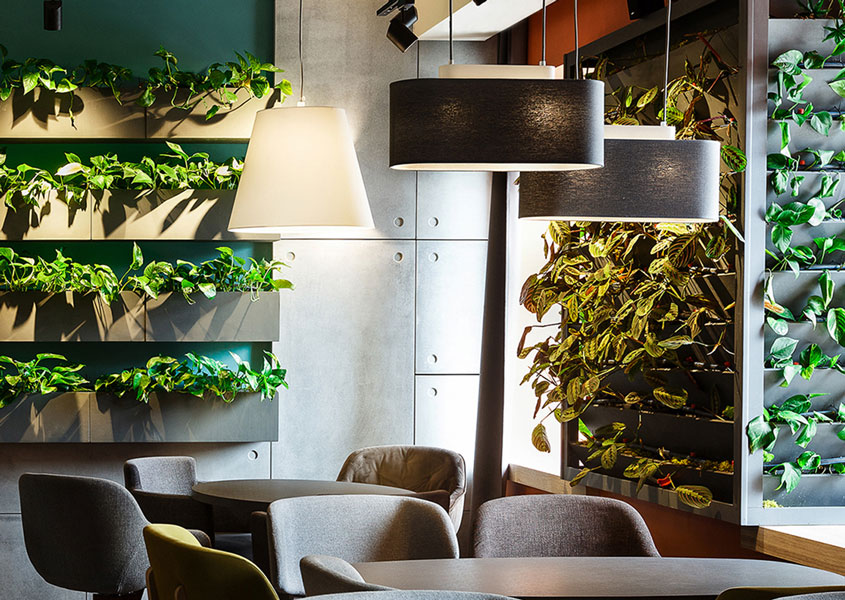 DesignWell Pavilion
Wellness and health focused products continue to be a burgeoning trend in the industry.  KBIS is leading the charge by featuring new and exciting wellness products and education covering themes like biophilia, technology, lighting and more in the DesignWell Pavilion.
Discovery District
Head to the South Building to experience the expanded Discovery District and see the latest products from emerging and international brands. At the center of the Discovery District you'll find the Discovery District Lounge a place to sit down, relax, recharge and network.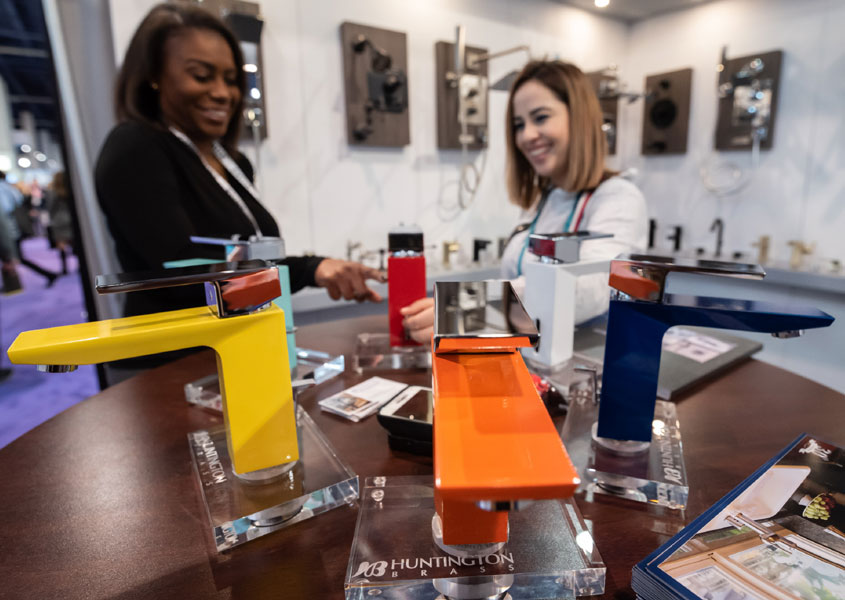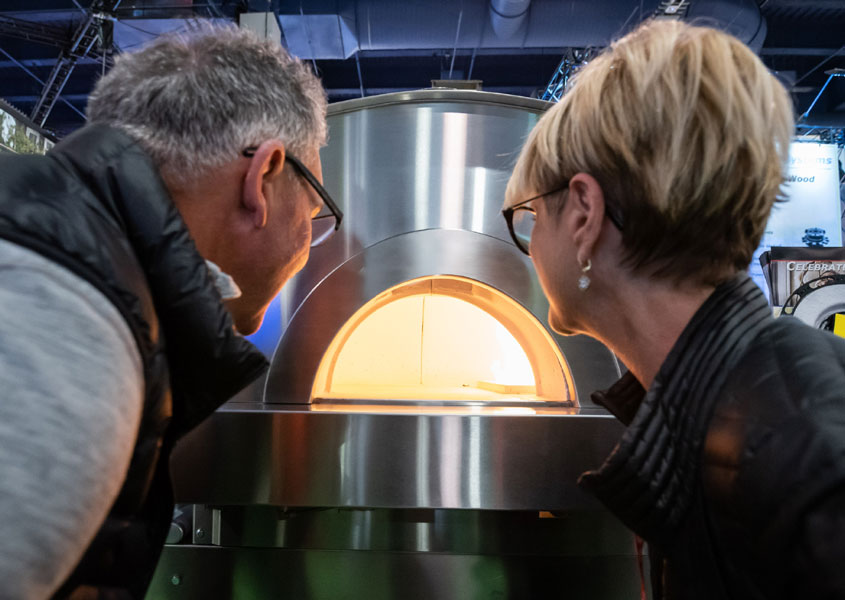 DCW Outdoor Living Pavilion
Located inside on the show floor (South Hall) find a collection of new products for grilling, entertaining and living well in a home's outdoor space. The Outdoor Living Pavilion is a shared exhibit highlighting some of what's best in outdoor living between the KBIS and IBS shows.
ICFF Pavilion
The ICFF Pavilion brings together brands that feature authentic design, contemporary design and high-end manufacturing. Focused on kitchen and bath-specific brands including fixtures, hardware, basins, tubs and vanities; plus furniture, seating, flooring, lighting, materials and accessories.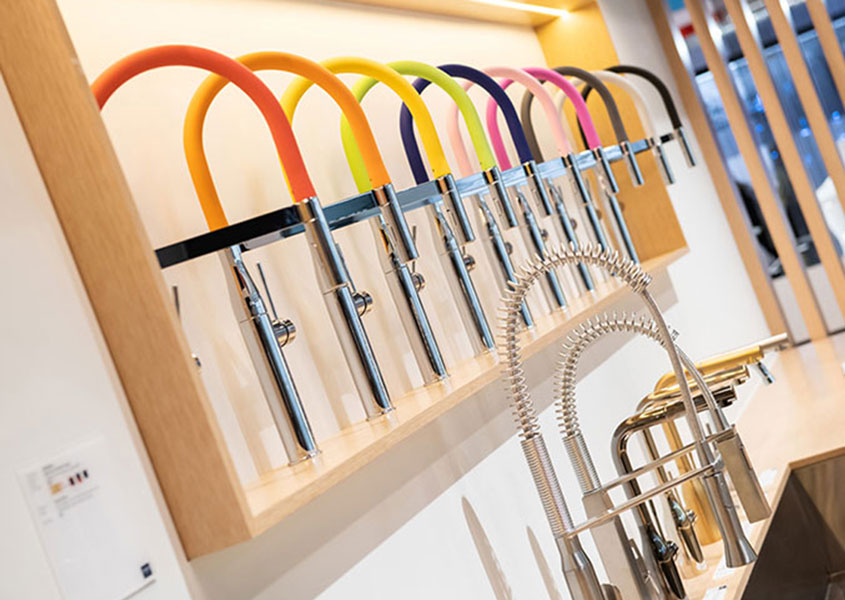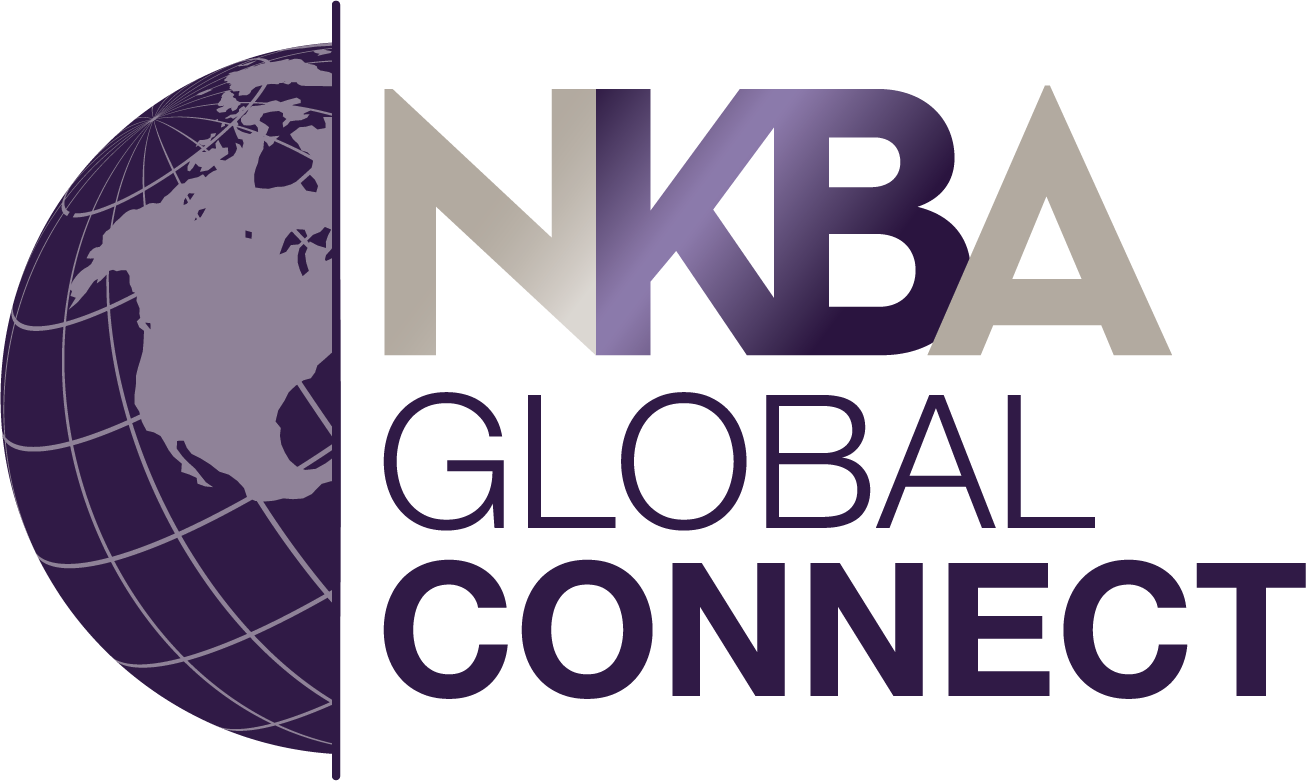 NKBA Global Connect
With an ongoing mission to expand KBIS and NKBA's international impact, NKBA Global Connect will offer curated International Delegation tours, an inaugural Pavilion in South Hall, and the launch of the official German Pavilion at KBIS!
Designhounds
Modenus Media Designhounds return to KBIS 2022 for their 10th anniversary at the show. From a design influencer network of over 600 active members, 15 VIP's will be invited to attend the show, covering KBIS exhibits and programming.  A select number of exhibiting brands will also be invited to sponsor the Designhounds, ensuring coverage and visits by the group. Coverage will appear on Modenus Media and Designhounds social media and blog platforms. To apply to join Designhounds please contact talktous@designhounds.com.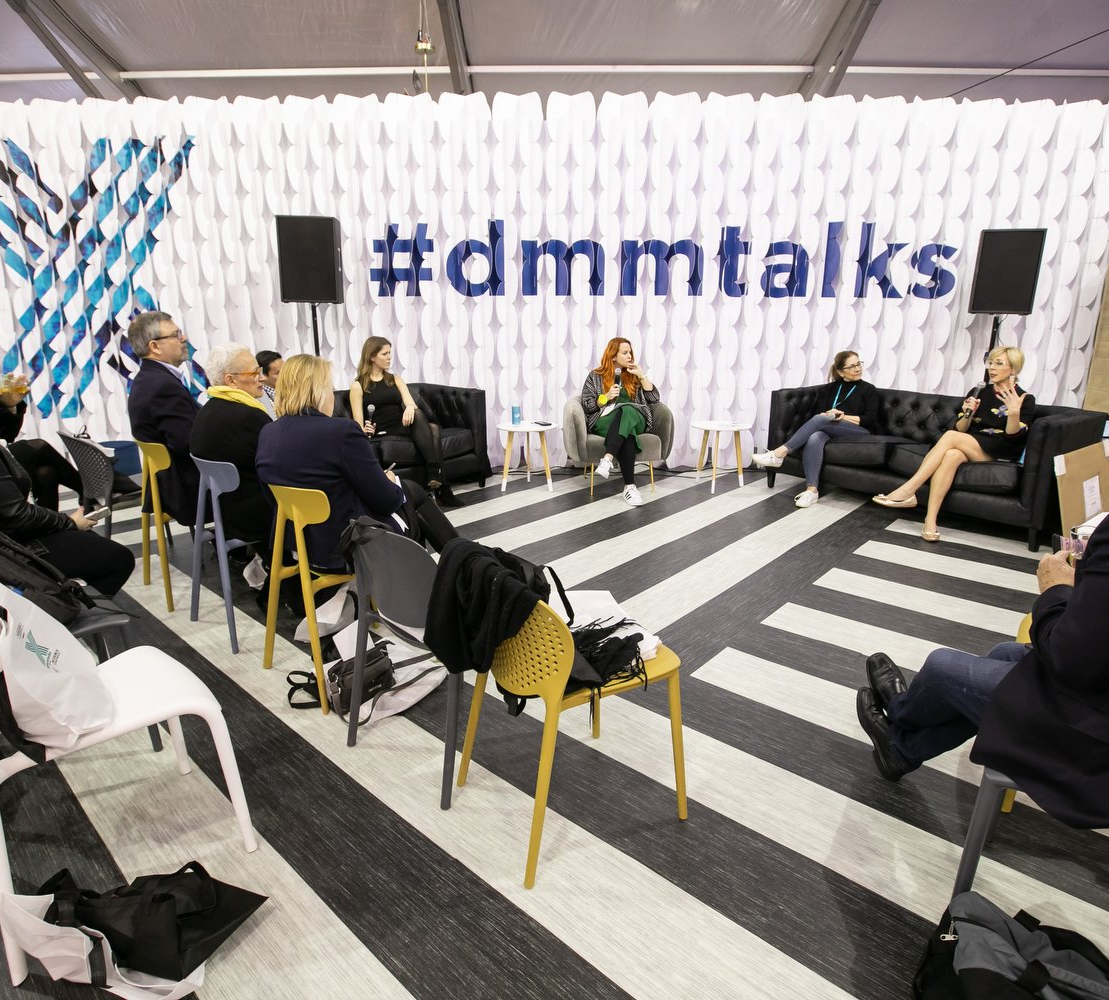 Design Milk X Modenus Talks Lounge
A collaboration between Design Milk and Modenus Media.
Returning to KBIS for a 5th year, the Design Milk X Modenus Talks Lounge (#dmmtalks) will be located in South Hall near the ICFF Pavilion. For 2022, #dmmtalks will focus on engaging presentations and conversations around design business, emerging designers and artisans as well as networking breakfasts, luncheons and cocktail hours. To apply as speaker please contact talktous@modenus.com.
DesignBites
This high-energy "speed dating for brands" program returns, showcasing the latest innovations and coolest designs. This show favorite, on the KBIS NeXT Stage, gives exhibitors, big and small, the opportunity to share their newest products and programs in a refreshing, entertaining way. Exhibiting brands pitch in a 3-minute presentation to an audience comprising VIP media and designers followed by a two-minute audience Q&A. See who will be named "The Brand with the Biggest Bite" at KBIS 2022!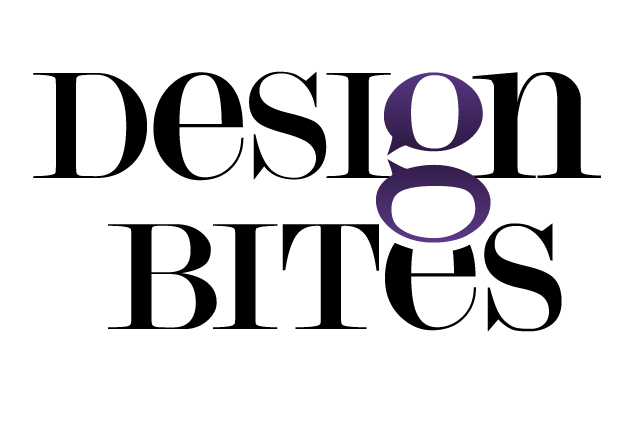 Hard Hat Media VIP Tour
Back by popular demand, the on-site Hard Hat Media tour will return for 2022. This VIP curated tour of the show floor and select exhibitors gives members of the media a first look at some of the industry's newest product innovations and initiatives on day 1 of the show – before the official opening. Exhibiting brands are invited to submit, free of charge, their newest products to be considered for inclusion. A total of 10 products will be selected. 
Uncorked
In its 9th year, the widely known and loved influencer event, "Uncorked", is back. This popular program is an exclusive VIP experiential event where invited industry influencers gather to network, reconnect and learn. "Uncorked" provides a sole sponsoring brand the opportunity to connect VIP attendees with new programs, products and promotional plans as part of the experience. "Uncorked" is hosted by the sole sponsoring exhibiting brand in their booth space on the Show floor.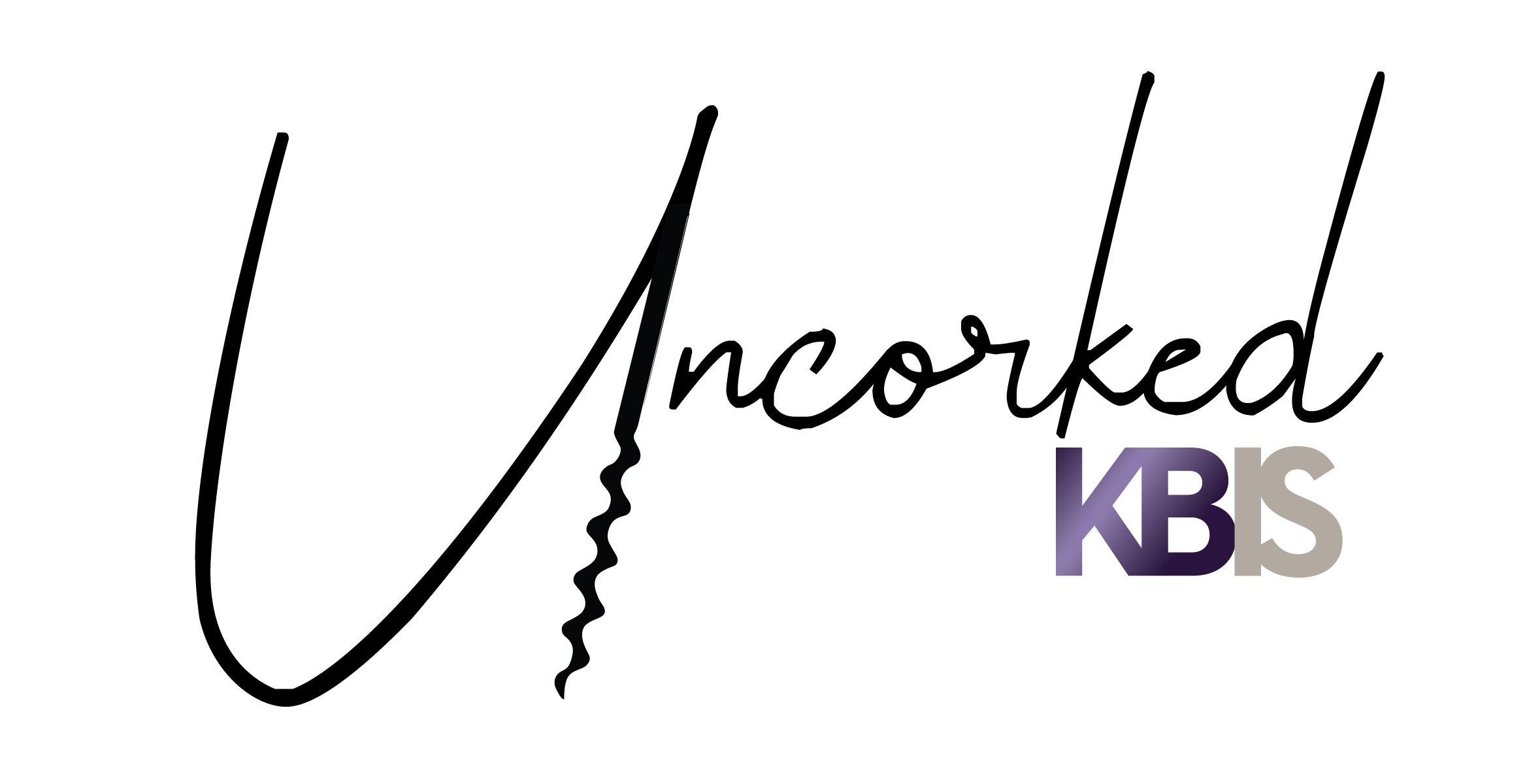 The Leading Kitchen And Bath Design Event!
Subscribe to the KBIS Newsletter
Subscribe to stay updated on what's happening.
By clicking Sign Up, you have read our Privacy Policy and agree to our Terms of Use