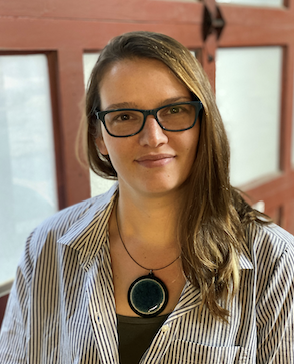 Kelsey Holtz has been engaged with sustainable and healthy design and materials since 2009.
Holtz focuses on two key elements of sustainability, mindful manufacturing and design processes and focuses on the mission to rethink and reshape the traditional manufacturing process through its consideration and use of discarded materials.
In her work as an interior designer, she highlights toxin-free alternatives to create health conscious sanctuaries for clients based on their individual needs. Evaluating the client's allergies, health issues and lifestyle determines the materials selected, installation plans & supplies while balancing aesthetics and function.
Holtz was recognized as a 2018 "30UnderThirty" by the National Kitchen & Bath Association (NKBA) for her work in creating a local healthy cabinet line and materials concept for clients with sensitivities. She continues to be a mentor for the incoming classes of 30UnderThirty recipients.
Holtz is involved with the US Green Building Council as a Market Leadership Advisory Council Member, Co-Chair of the Emerging Professionals Committee and active in event advocacy and event planning. Additionally, Holtz is the Chair of the American Society of Interior Designers WI Chapter Sustainability Advocacy Committee and co-founder the Re_Define Event (formally Re_Purposeful). With the NKBA, she is Communication Chair and part of the advocacy committee, bringing the local associations together.
Holtz is a LEED Green Associated and received her associate's degree in Interior Design from Waukesha County Technical College and received her BA in Sustainable Management from the University of Wisconsin – Stout.
In her spare time she enjoys spending time outside, hiking or paddle boarding. When not outside, she enjoys baking, decorating cookies and trying new recipes.