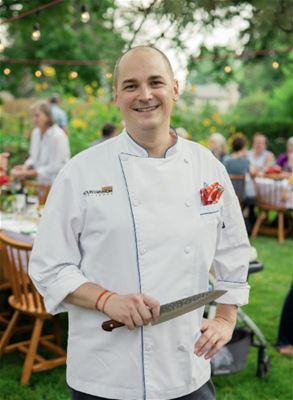 Andrew Forlines
Culinary Director & Executive Chef
Chef A.F. LLC
Chef Andrew Forlines has spent several years in the residential appliance industry teaching home builders, kitchen designers and end users about all aspects of residential cooking appliances. He focuses on advanced cooking technologies and techniques from the fine dining restaurant industry that are now available for the home kitchen.
He trained and worked his way up the ranks for many years at the Five-Star, Five-Diamond rated, Broadmoor Hotel in Colorado. His career has always been at the nexus of fine dining, molecular gastronomy, refined customer service, advanced cooking technology, food science, and culinary teaching.
Chef Andrew offers consulting and training services for appliance manufacturers, retailers, and kitchen designers through his CHEF AF LLC label. Find out more at www.andrewforlines.com.