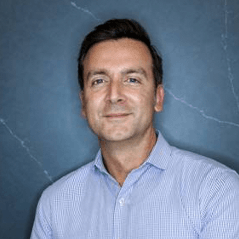 Massimo Ballucchi, Chair
Executive Director of Marketing for the Americas, Cosentino

 In his role he implements all aspects of marketing and brand planning/promotion, consumer experience, digital transformation and merchandising strategy for Cosentino. He is a passionate leader, skilled at team building and experienced in talent management and mentoring. He has an MBA in International Management and 30 years working in the hard surface industry in segment leader companies. He participates in NARI, and ISFA associations and look forward being more involved in the NKBA.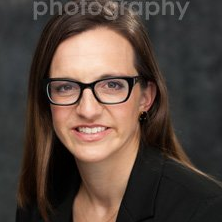 Kathleen Heaney
Katie Heaney, Cutco Closing Gifts
Katie is a Hall of Fame distributor for Cutco Cutlery and is in her twentieth year with the company. She provides high-level gifting plans for remodelers, homebuilders, and real estate professionals to build relationships and acquire new clients. She began her career with Cutco as a receptionist at age 16 and paid her way through St. Louis University selling Cutco knives. In 2007 she pioneered a closing gift program for real estate agents in St. Louis, Missouri, and in 2011 expanded her gifting niche to home builders and kitchen remodeling companies. She is a registered dietitian and holds a Bachelor's of Science degree from St. Louis University. She loves living in St. Louis, MO with her husband and two children, ages 6 and 9.
Number of years your company has exhibited at KBIS: 11
Company Information: Cutco, established in 1949, is the largest manufacturer of kitchen cutlery in the United States and Canada. Cutco's product line includes kitchen knives and utensils, shears, flatware, cookware and sporting knives. Cutco Closing Gifts is a division of Cutco.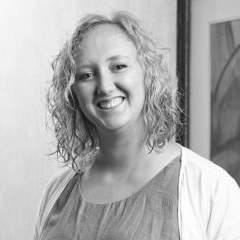 Meghan Howell
Creative Services Manager, Formica Group North America
Meghan Howell is the Creative Services Manager for Formica Group North America, the inventor of and leading global manufacturer of high pressure laminate and other surfacing solutions. She is responsible for the design, art-direction and execution of marketing materials, sale tools, creative assets and trade shows. Before getting into the laminate business, Meghan worked as an Environmental Graphic Designer in Toronto, Boulder and Seattle. There she devoted her time to communicating visual identity and creating experiences that connect people to a place. She is a LEED AP and graduate of the WE LEAD Women's Leadership Program. Outside of the office, Meghan stays busy chasing a toddler and preschooler around the house with her husband. She lives outside of Cincinnati, Ohio. She holds a BS in Graphic Design from DAAP at the University of Cincinnati.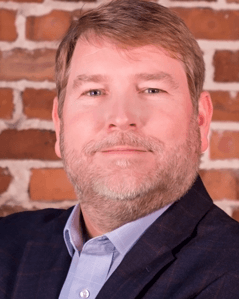 David ivey
Managing Director, Kesseböhmer USA Inc

David joined Kesseböhmer in 2007 and was tasked to build a daughter company in North America from the ground up. He leveraged his past experiences to quickly create Kesseböhmer USA Inc. and catapulted their sales. After 12 consecutive years of growth, he now mentors other new daughter companies globally.David received his Finance degree from North Carolina State University.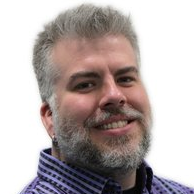 Matt Jones
GE Appliances
I grew up with a sketchbook in my hands, always drawing and doodling. If I wasn't drawing, then I was building with Legos, both solved the problem of boredom in small town America in the 70's and 80's. Eventually my passion for drawing and building brought me to the doors of the University of Cincinnati and their Design, Art, Architecture & Planning building. There I enrolled in architecture, I quickly realized I was in the right building but not the right department. That was how I found Industrial Design in the DAAP basement, and I was hooked. Once again, I was drawing, doodling, building, creating and solving problems, and I haven't looked back since. For nearly 21 years I have been designing, building, creating and solving problems for GE Appliances. I lead the team to challenge the assumptions and develop new engagements & experiences for our customers, from trade shows to corporate events to the show room floor.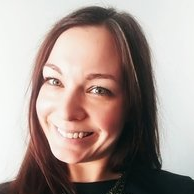 Emily LaPointe
Marketing Communications Manager, Northern Contours
elapointe@northerncontours.com
Emily LaPointe is the Marketing Communications Manager for Northern Contours. She has been crafting the voice of Northern Contours through design, social media, and marketing for seven years, working closely with customers, vendors, and other NC team members to solidify Northern Contours an industry leader in the arenas of design & digital marketing. From concept to creation, she has been responsible for designing Northern Contours showing at KBIS for the past 5 years.
A lover of all things color and design, Emily is a member of Color Marketing Group (CMG) and currently working toward AKBD certification with the NKBA. She holds a BA and MA in English and is a florist in her spare time.
Number of Years Exhibiting at KBIS: 15
Company Information: Northern Contours is a leading manufacturer of cabinet components for the Kitchen & Bath industry, as well as furniture components for Commercial industries.  Products include membrane pressed 3D Laminates, Flat laminated materials, Wood Veneer, 5-Piece doors & miter folded components.  In business for over 25 years, Northern Contours values innovation, inspiration, quality, and customer satisfaction. www.northerncontours.com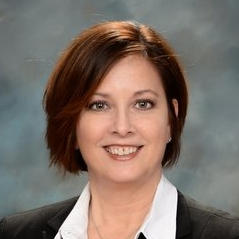 Jeannette Long
VP of Marketing Services & Global Brand Head for American Standard, LIXIL Americas
Jeannette Long is Vice President of Marketing Services & Global Brand Head for American Standard Brand and for bath and kitchen market leader LIXIL Americas and the three iconic brands that it encompasses: American Standard, DXV and GROHE. In this role, Long develops content and services that create a better brand experience including consumer connections, photography, video, copy, technical documentation, merchandising and displays. During her 30+ year career at American Standard Brands, Long has served in various leadership positions in advertising, marketing communications, product marketing, brand management, e-commerce, sales, and customer support. She has personally led the iconic brand's Flush for Good program and global sanitation improvement efforts for millions in developing countries worldwide. Long holds a B.S. in business from New Jersey City University.
Number of Years Exhibiting at KBIS: 26
Company Information: LIXIL makes pioneering water and housing products that solve everyday, real-life challenges, making better homes a reality for everyone, everywhere. Our approach comes to life through industry leading brands, including GROHE, American Standard, DXV and INAX.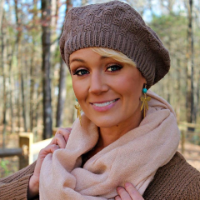 christy stucker
Marketing Manager, Federal Brace

Christy Stucker has 27 years of experience in retail & marketing. Retail career highlights include working at The J. Peterman Company & as an original Amazon Influencer. Marketing career highlights include national TV, radio, & print appearances for Motherstucker.com, the brand & media company she built after her experience as the winner of Mrs. U. S. of A. Globe 2005. As the Marketing Manager for Short Run Pro Brands (Federal Brace, Killarney Metals, Oeveo, & NoMarr) Christy is the convergence lead for the SRP brands. She works closely with the SRP sales & graphics team to create a digital, social, & tradeshow presence for the brands through content development & execution. Christy holds a Bachelor of Science Degree in Merchandising from The University of Kentucky & currently resides in Charlotte, NC.
Number of Years Exhibiting at KBIS: 11
Company Information: Federal Brace provides the complete solution for support needs. With the largest selection of designer style support brackets particularly crafted for the high capacity support of granite and other solid surface countertops, Federal Brace has become a standard for innovative solutions in the market. Federal Brace incorporates heavy duty capacity with appealing contemporary and traditional appearance in its designer supports. Products are made in the USA. For more information visit FederalBrace.com & connect with us on Facebook, Twitter, Instagram, or LinkedIn.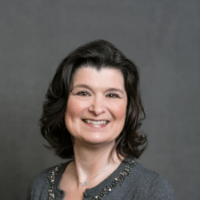 Diana Zaremba
Event Manager, Wilsonart, Temple, TX
Diana Zaremba is a 36 year employee at Wilsonart and holds the position of Event Manager with emphasis in tradeshows and meeting planning. In her current duties, she works closely with the entire marketing/design team, and sales teams to understand their business directives and incorporate necessary elements into the events and meetings.
She began her career as an administrative assist to the Regional Manager of the Southwest Region Warehouse. She became the executive assistant to the Executive Vice-President of Sales and Marketing. She then moved into the role of Marketing Generalist which transformed into an Event Manager position. Diana holds a Bachelor of Business Administration degree with a major in Management. She resides in Temple, TX and has a married daughter, married son and two grandchildren.
Number of Years Exhibiting at KBIS: 28
Company Information: Wilsonart, a world leading engineered surfaces company, is driven by a mission to create surfaces people love, with service you can count on, delivered by people who care. The company manufactures and distributes High Pressure Laminate, Quartz, Solid Surface, Coordinated TFL and Edgebanding and other engineered surface options for use in furniture, office and retail space, countertops, worktops and other applications. Operating under the Wilsonart®, Resopal®, Polyrey®, Arborite®, Laminart®, Bushboard, Ralph Wilson® and Durcon® brands, the company continuously redefines decorative surfaces through improved performance and aesthetics. For more information, visit www.Wilsonart.com or connect with us on Facebook, Twitter and Instagram.
The Leading Kitchen And Bath Design Event!