Rebranded Event to Welcome Kitchen & Bath Social Influencers, Media and VIPS
(Alpharetta, Ga.) – September 18, 2018 – The 2019 Kitchen & Bath Industry Show (KBIS), the destination for kitchen and bath design professionals, has named Signature Kitchen Suite as official partner for KBIS Uncorked, the invitation-only show event that replaces the widely known and loved hallmark, Champagne & Cupcakes. KBIS Uncorked aptly moves to an afternoon time slot, 3:00 PM – 4:00 PM on the first day of the show, Tuesday, February 19, 2019, and will include a lively panel discussion on all things wine moderated by Modenus Media CEO Veronika Miller.
Invitees include top kitchen and bath social influencers, media and other VIPs who will gather in the Signature Kitchen Suite Booth (C5907), located in Central Hall of the Las Vegas Convention Center.
"Partnering with KBIS to bring one of the most energetic events to the show floor spotlights Signature Kitchen Suite's role as a forward-looking brand committed to innovative thinking, purposeful design and leading-edge technologies," said Zach Elkin, general manager of Signature Kitchen Suite. "Like our portfolio of luxury kitchen appliances, KBIS Uncorked is sure to be memorable, and we look forward to a thoughtful dialogue surrounding the latest in kitchen design in a dynamic and engaging atmosphere."
"Signature Kitchen Suite is an incredible partner and we are honored to celebrate KBIS 2019 with them," said Brian Pagel, senior vice president, Emerald Expositions. "We are excited to 'uncork' with a community of influencers who contribute so much to the growth and vitality of the kitchen and bath industry."
"Though we've traded morning champagne for afternoon wine, KBIS Uncorked still celebrates our industry's most influential voices. We can't wait to join Signature Kitchen Suite to toast another year of spectacular kitchen and bath design," added Veronika Miller, who created the event in 2013.
Guests will be encouraged to post, snap and tweet using the hashtag #KBISUncorked to capture the event's debut at KBIS 2019. Social influencers who wish to request an invitation may email events@modenus.com.
About KBIS
KBIS, in conjunction with the National Kitchen & Bath Association (NKBA), is an inspiring, interactive platform that showcases the latest industry products, trends and technologies. KBIS is the voice of the kitchen and bath industry and has been for 50+ years.
Early in 2013, the National Kitchen & Bath Association (NKBA) and National Association of Home Builders (NAHB) announced an agreement to co-locate the Kitchen & Bath Industry Show (KBIS) with the International Builders' Show (IBS) in Las Vegas, Nev. in February 2014 under the banner of Design and Construction Week® and both organizations recently extended the agreement through 2026. The mega-event returns to Las Vegas Feb. 19 – 21. NKBA and NAHB will continue to produce separate educational programming and special events though one pass provides access to both shows.
KBIS is operated by Emerald Expositions, the largest operator of business-to-business trade shows in the United States, with most of our shows dating back several decades. We currently operate more than 50 trade shows, including 31 of the top 250 trade shows in the country as ranked by TSNN, as well as numerous other events. Our events connect over 500,000 global attendees and exhibitors and occupy more than 6.5 million NSF of exhibition space. We have been recognized with many awards and accolades that reflect our industry leadership as well as the importance of our shows to the exhibitors and attendees we serve.
More information about KBIS can be found at www.kbis.com.
About the National Kitchen & Bath Association and the Kitchen & Bath Industry Show
The National Kitchen & Bath Association (NKBA) is the not-for-profit trade association that owns the Kitchen & Bath Industry Show® (KBIS), as part of Design and Construction Week ® (DCW). With nearly 14,000 member companies representing tens of thousands of members in all segments of the kitchen and bath industry, the NKBA has educated and led the industry since the association's founding in 1963. The NKBA envisions a world where everyone enjoys safe, beautiful and functional kitchen and bath spaces. The mission of the NKBA is to inspire, lead and empower the kitchen and bath industry through the creations of certifications, marketplaces and networks. For more information, visit www.NKBA.org or call 1-800-THE-NKBA (843-6522).
KBIS® and NKBA® are registered trademarks of the National Kitchen & Bath Association.
About Signature Kitchen Suite
Signature Kitchen Suite delivers innovation in the luxury built-in kitchen appliance market with leading-edge technology that provides more flexibility to prepare food in the best possible way, demonstrating respect for the food at every level. Built on advanced technologies from global home appliance leader LG Electronics, Signature Kitchen Suite is embracing a new generation of forward-thinking Technicurean™ cooks, combining their passion for food with their appreciation for innovation. From the first-of-its-kind built-in sous vide range to the industry's only built-in French Door refrigerator with a convertible middle drawer, Signature Kitchen Suite's versatile and high-performance appliances deliver the ultimate precision cooking experience. Visit www.signature-kitchensuite.com or follow the brand on social channels @SKSappliances.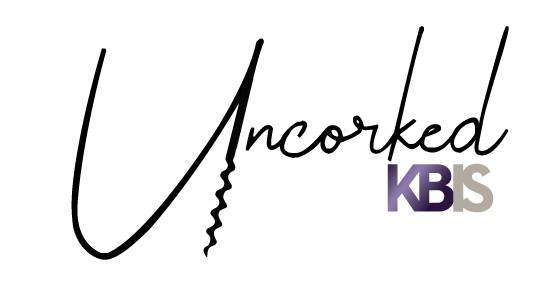 Media Contacts:
Andi Murphy
White Good
717-693-3442
amurphy@whitegoood.com
Olivia Kimmel
White Good
717-368-4883
okimmel@whitegood.com