Popular K + B On-Site Progressive Tour and Twitter Chat Returns to the Show Floor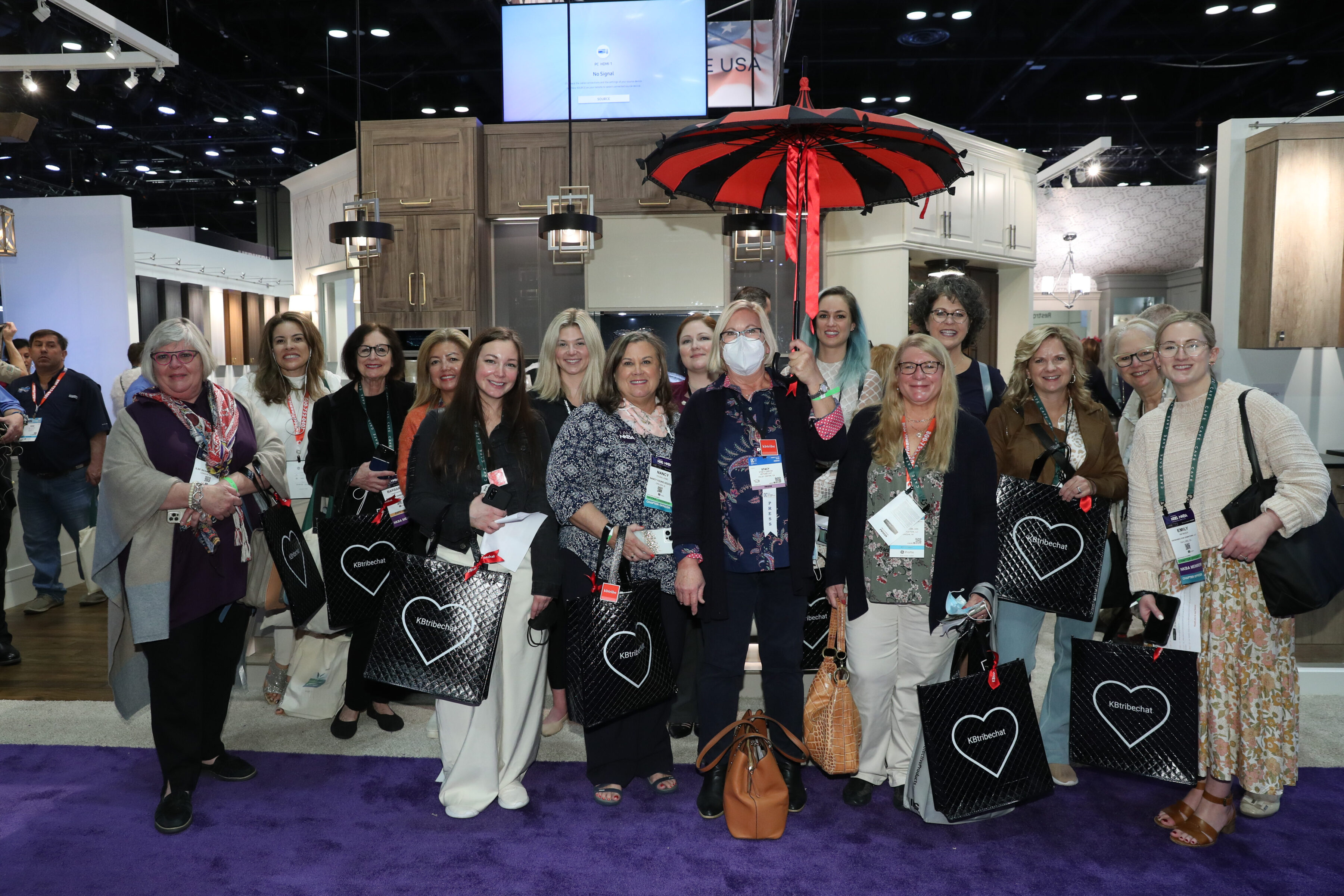 Bethlehem, PA. – November 14, 2022 – The National Kitchen and Bath Association (NKBA), owner of the Kitchen and Bath Industry Show (KBIS), announces the return of the KBTribeChat Progressive Tour, January 31, 2023, from 1:30 pm – 3:00 pm at the Las Vegas Convention Center, Las Vegas, NV.
Hosted by Stacy Garcia, founder of KBTribeChat, an impressive group of 30 from the K+B industry will tour the show floor and stop at various sponsored exhibitors. Each stop will offer tour participants insider perspectives on products and programs with some special gifts along the way.
Progressive KBtribeChat sponsors include:
Wellborn Cabinet (N1023)
Rev-A-Shelf (N825)
Signature Kitchen Suite (W3045)
The KBTribeChat hour, hosted by Beko USA, will take place from the show floor on Wednesday, February 1 from 11 am – 12 pm (PDT) in booth W3401.
"Getting together with industry friends is one of my show highlights," said Stacy Garcia, KBtribeChat founder. "Meeting in person strengthens the connections we make each week during our online KBtribeChat discussions. Sharing excitement over making discoveries together is a lot of fun and what our progressive event is all about!"
All participants of the progressive chat must be registered KBIS attendees. To Register for KBIS 2023, click here. To learn more about sponsoring the progressive KBTribeChat tour and upcoming chat topics, visit KBTribeChat.com.
Members of the media should visit the Press Service Center on the KBIS website to learn more about registration and the criteria for complimentary press credentials. Only editorial media will be granted complimentary passes. To register for an Editorial Press Pass, visit here.

About KBTribeChat
KBTribeChat brings kitchen and bath designers, interior designers, contractors, architects, bloggers, manufacturers, brands and other industry insiders together on Wednesdays from 2 to 3 pm eastern on Twitter to discuss industry trends, innovative products and emerging design ideas. With more than 30,000 Twitter followers and weekly participants from every corner of the industry, KBIS is proud to collaborate with "the tribe" to provide a sneak peek into all things KBIS and what attendees are inspired by at this year's show.
About the National Kitchen & Bath Association and the Kitchen & Bath Industry Show
The National Kitchen & Bath Association (NKBA) is the not-for-profit trade association that owns the Kitchen & Bath Industry Show (KBIS), the largest kitchen and bath show in North America. With nearly 50,000 members in all segments of the kitchen and bath design and remodeling industry, the NKBA has educated and advised the industry since it was founded in 1963. The NKBA's mission is to inspire and support the kitchen and bath industry through community, events, learning and professional certifications. For more information, visit www.nkba.org or call 1-800-THE-NKBA (843-6522).
KBIS and NKBA are registered trademarks of the National Kitchen & Bath Association.
About Emerald
KBIS is produced by Emerald. Our talented and experienced team grows our customers' businesses 365 days a year through connections, content, and commerce. We expand connections that drive new business opportunities, product discovery, and relationships with over 140 annual events, matchmaking, and lead-gen services. We create content to ensure that our customers are on the cutting edge of their industries and are continually developing their skills. And we power commerce through efficient year-round buying and selling. We do all this by seamlessly integrating in-person and digital platforms and channels. Emerald is immersed in the industries we serve and committed to supporting the communities in which we operate. As true partners, we create experiences that inspire, amaze, and deliver breakthrough results. For more information, please visit emeraldx.com.
###