Popular kitchen and bath industry On-Site Progressive Tour and Twitter chat schedule announced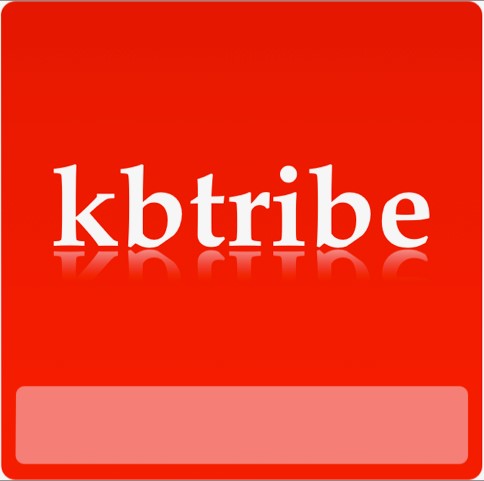 (Alpharetta, GA) – November 15, 2021 – KBTribeChat, one of the most respected kitchen and bath online forums, returns to the Kitchen and Bath Industry Show (KBIS) February 8 and 9, 2022. The 10th annual in-person progressive chat tour will highlight the latest new products and trends at KBIS. Additionally, the regular Wednesday KBtribechat hour will take place, in person from the show floor, on February 9.
"We are pleased to collaborate with KBTribeChat," said Jason McGraw, Group Vice President and Show Director, KBIS. "It's great to bring such a loved program to the show floor, giving participants a chance to meet live, network and share their finds on social media. Ours is a truly engaged audience in great part because of KBTribeChat."
Hosted by Stacy Garcia, founder of KBTribeChat, the tour will begin in the West Hall, Orange County Convention Center, Orlando, Florida at 1:30pm eastern on February 8. Tour attendees will progress through the show floor with stops at various sponsored exhibitors. Each stop will offer tour participants special gifts and insider perspectives on products and programs. The regular Wednesday KBTribeChat hour will take place from the show floor February 9 from 2pm-3pm eastern.
"Getting together with KBTribeChat friends is one of my KBIS highlights each year," said Stacy Garcia, KBTribeChat founder. "Meeting in person strengthens the connections we make online every week during our industry discussions. Sharing excitement over discoveries made together is a lot of fun and what our progressive event is all about."
All participants of the progressive chat must be registered KBIS attendees. Registration is now open. Register early to take advantage of available programming and hotels. To learn more about sponsoring the progessive KBTribeChat tour and upcoming chat topics, visit the KBTribeChat.com.
Members of the media should visit the Press Service Center on the KBIS website to learn more about registration and the criteria for complimentary press credentials. Only editorial media will be granted complimentary passes. To register for an Editorial Press Pass, visit here.
About KBTribeChat
KBTribeChat brings kitchen and bath designers, interior designers, contractors, architects, bloggers, manufacturers, brands and other industry insiders together on Wednesdays from 2 to 3 pm eastern on Twitter to discuss industry trends, innovative products and emerging design ideas. With more than 30,000 Twitter followers and weekly participants from every corner of the industry, KBIS is proud to collaborate with "the tribe" to provide a sneak peek into all things KBIS and what attendees are inspired by at this year's show.
About the National Kitchen & Bath Association and the Kitchen & Bath Industry Show
The National Kitchen & Bath Association (NKBA) is the not-for-profit trade association that owns the Kitchen & Bath Industry Show® (KBIS), as part of Design & Construction Week ® (DCW). With nearly 50,000 members in all segments of the kitchen and bath design and remodeling industry, the NKBA has educated and led the industry since the association's founding in 1963. The mission of the NKBA is to inspire, lead and empower the kitchen and bath industry through the professional certifications and learning, community and events. For more information, visit www.nkba.org or call 1-800-THE-NKBA (843-6522).
KBIS® and NKBA® are registered trademarks of the National Kitchen & Bath Association.
About Emerald
KBIS is produced by Emerald, a leader in building dynamic, market-driven business-to-business platforms that integrate live events with a broad array of industry insights, digital tools, and data focused solutions to create uniquely rich experiences. With over 140 events each year, the Emerald team are creators and connectors who are thoroughly immersed in the industries we serve and committed to supporting the communities in which we operate. For more information, visit http://www.emeraldx.com.
                                                                     ###
MEDIA CONTACTS:
Brittany Loeffler
White Good
717-725-0291
bloeffler@whitegood.com
Jennifer Brough
White Good
717-278-9338
jbrough@whitegood.com