Presented in Partnership with National Kitchen & Bath Association (NKBA) and Renovation Angel, the Nation's Leading Luxury Recycler
FAIRFIELD, NJ – (October 24, 2019) – Renovation Angel, a 501c(3) non-profit and the nation's largest kitchen, bath and furniture recycler, and the National Kitchen & Bath Association (NKBA) today announced the creation of the NKBA Renovation Angel Luxury Kitchen Recycling Awards. This partnership and awards program recognizes the astounding work done by design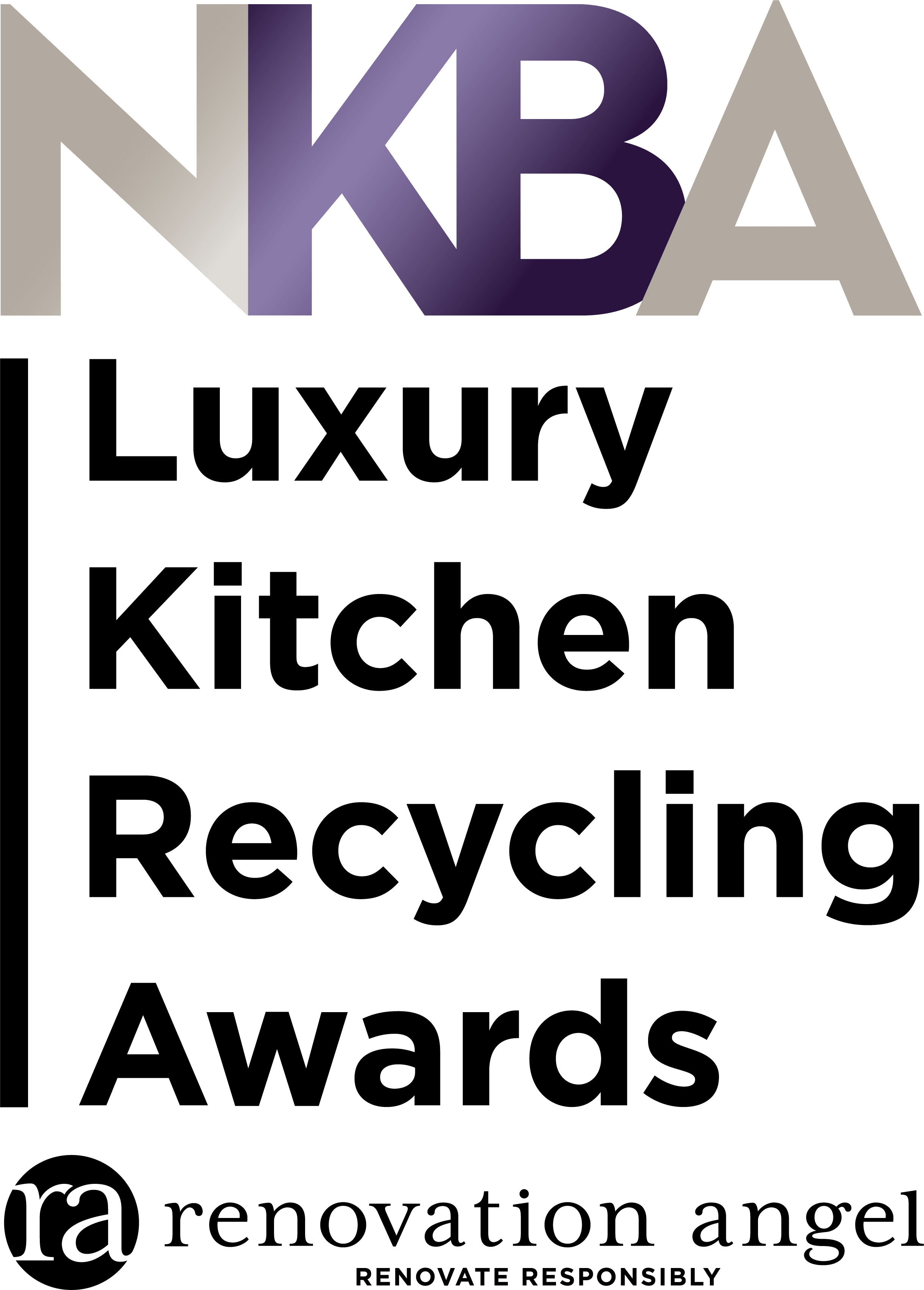 professionals nationwide who have made the commitment to be responsible renovators and choose to recycle kitchens (cabinets, appliances, decorative plumbing and surfaces) when possible, making the world more beautiful inside and out. The winners will be announced at the Kitchen & Bath Industry Show (KBIS) in Las Vegas on January 22, 2020.
"Recycling kitchens is a win, win, win – for the homeowner, the designer, and the planet," said Steve Feldman, CEO/Founder of Renovation Angel. "Every year over 50,000 luxury kitchens end up in landfills. That's 125,000 tons of waste. By donating your project to Renovation Angel, you're not only helping to save the planet, but you're also helping homeowners save tens of thousands of dollars in tax benefits and removal costs."
The awards competition is free to enter and is open to all kitchen designers, architects, contractors, interior designers and other industry professionals. The requirements are simple. Industry professionals should visit https://renovationangel.com/award/ and submit projects where at least 50% of the existing materials were recycled or donated. Projects must have been completed between January 1, 2017, and October 31, 2019. All entry packets must be received by 6 pm PST, Friday, November 22, 2019.
"Last year at KBIS, we honored the 'early adopters,' those individuals who have made luxury kitchen recycling a best practice within their business," said Suzie Williford, executive vice president of industry relations and chief strategy officer for NKBA. "We know there are many others — designers, remodelers and brands — who continue to elevate this sustainable culture within the kitchen and bath industry. This is our opportunity to recognize them."
George Oliphant of NBC's Emmy award-winning show, George to the Rescue, will serve as the head judge, along with several other top industry professionals including kitchen designers Kimball Derrick and Nancy Young, CKBD; Nina Elliott Green, a member of NKBA's inaugural Thirty Under 30 Class of 2013, and Michael Foti, Regional Sales Manager of Miele USA.
Since 2005, RA has saved over 6,500 kitchens from landfills and created over $23 million in recycling jobs.
Enter your projects by November 22, 2019 at https://renovationangel.com/award/
About Renovation Angel
Renovation Angel, a 501c(3) non-profit and the nation's largest kitchen, bath and furniture recycler, is on a mission to save the planet by keeping kitchens out of landfills. Since inception, we've helped divert 39 million pounds from landfills through recycling over 6,500 kitchens. We've created over $23 million in recycling jobs and distributed over $2.3 million to charity.
About the National Kitchen & Bath Association and the Kitchen & Bath Industry Show
The National Kitchen & Bath Association (NKBA) is the not-for-profit trade association that owns the Kitchen & Bath Industry Show® (KBIS), as part of Design & Construction Week® (DCW). With nearly 50,000 members across all segments of kitchen and bath design and remodeling, the NKBA has educated and led the industry since the association's founding in 1963. The NKBA envisions a world where everyone enjoys safe, beautiful and functional kitchen and bath spaces. The mission of the NKBA is to inspire, lead and empower the kitchen and bath industry through the creations of certifications, marketplaces and networks. For more information, visit NKBA.org or call 1-800-THE-NKBA (843-6522).
KBIS® and NKBA® are registered trademarks of the National Kitchen & Bath Association.