NKBA's Global Connect program hosts and promotes international buyers, brands, and influencers at KBIS 2023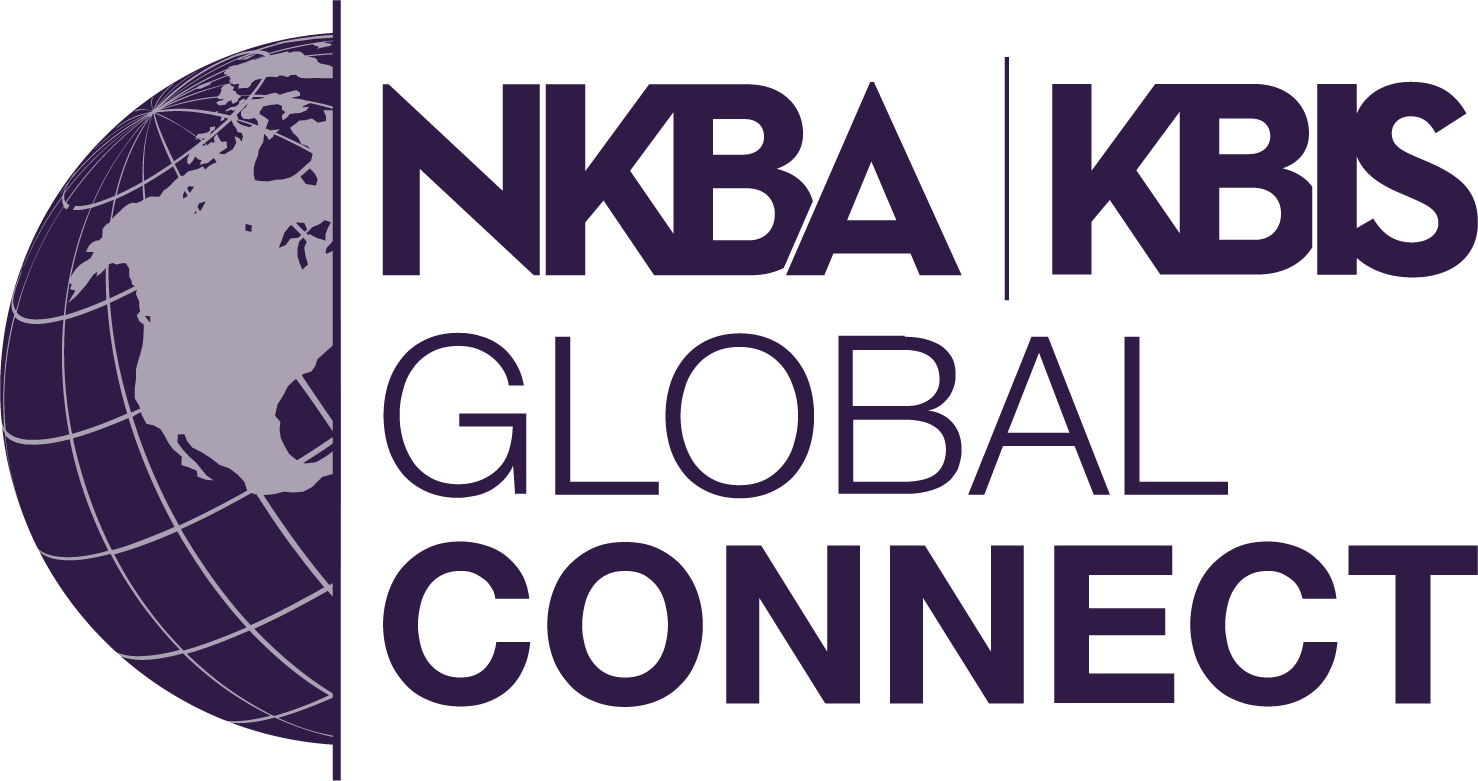 BETHLEHEM, PA — (November 16, 2022) — The National Kitchen & Bath Association (NKBA), representing close to 50,000 kitchen and bath industry professionals and owners of the Kitchen & Bath Industry Show (KBIS), announces NKBA Global Connect programming at KBIS 2023. Designed to give international buyers and specifiers an opportunity to connect with North American kitchen and bath manufacturers, as well as provide a platform for international kitchen and bath manufacturers to introduce their products and services to the North American market, the NKBA has created multiple omni-directional opportunities to connect the global kitchen and bath marketplace. The programs include the first NKBA International Buyer's Tour, the NKBA Global Connect Pavilion, and the NKBA Global Connect Delegation Program. All will take place at the Las Vegas Convention Center, January 31 – Feb 2, 2023, in Las Vegas, NV.
"The NKBA is serious about fostering the development of the global kitchen and bath marketplace," said Suzie Williford, EVP, and Chief Strategy Officer, NKBA. "In the past five years, we have grown international brand presence at KBIS to over 120 exhibitors, collaborated with the German government and strategic association partners to create the 11,000 square foot German pavilion, hosted over 35 international guests as part of our Global Connect Delegation program and offered new- to- market brands the opportunity to participate in our NKBA Global Connect Pavilion. We're excited to introduce our first NKBA Global Connect International Buyer's Tour at the 2023 show. The market is ready, and we're pleased to be the omni-directional connectors."
NKBA Global Connect – International Delegation Program
NKBA's Global Connect International Delegation Program provides international manufacturers and distributors the opportunity to tour, investigate and in some sense participate in KBIS to determine future participation. A curated experience, the program offers insights and opportunities into the many programs and benefits that the NKBA and exhibiting at KBIS provide. Maximizing their time at the show they receive VIP status (and seating) to special events at the show including an NKBA Global Connect Cocktail Reception, the NKBA Design + Industry Awards Ceremony, the NKBA State of the Industry event, KBIS NEXT Stage and more. NKBA Global Connect Subscribers are invited to register at no charge. Non-members will incur a fee of $750. Interested parties may register here.
NKBA Global Connect Pavilion
The NKBA Global Connect Pavilion is a combination exhibit and programming space designed to host a select number of new-to-KBIS manufacturers. Pre-designed kiosks allow participants a small presence to "feel out" the market. Additionally, the space features a presentation space where pavilion exhibitors and other exhibiting Global Connect members will be "spotlighting" their offerings in a series of 10 min presentations. Complementing the brand programming will be important roundtable and panel discussions designed to educate international brands on the North American economic outlook for the sector, North American design trends, and go-to-market strategies as well as introducing and profiling interior and kitchen and bath designers. Interested exhibitors should contact globalconnect@nkba.org.
NKBA Global Connect International Buyer's Tour
New for KBIS 2023 is the NKBA Global Connect International Buyer's Tour hosting 20 retail buyers, distributors, and high-volume designers to meet with North American manufacturers currently trading internationally as well as those who may be interested in international distribution partners. Participants, hosted by the NKBA, will enjoy a rich KBIS experience with VIP access to all NKBA special events, sponsored private off-site events, conversations with NKBA leadership, and curated booth tours of participating sponsor brands.
"One of the key goals of the Global Connect program is the introduction and visibility of North American manufacturers and artisans with International buyers and media," said Suzie Williford, EVP, Chief Strategy Officer of NKBA. "This year we are improving upon that goal with the launch of our International Buyer's Tour. Hosting 20 buyers/specifiers from key countries all with the goal of serving KBIS exhibitors and NKBA members and their international endeavors."
Members of the media should visit the Press Service Center on the KBIS website to learn more about registration and the criteria for complimentary press credentials. Only editorial media will be granted complimentary passes. To register for an Editorial Press Pass, visit here.
About the National Kitchen & Bath Association and the Kitchen & Bath Industry Show
The National Kitchen & Bath Association (NKBA) is the not-for-profit trade association that owns the Kitchen & Bath Industry Show (KBIS), the largest kitchen and bath show in North America. With nearly 50,000 members in all segments of the kitchen and bath design and remodeling industry, the NKBA has educated and advised the industry since it was founded in 1963. The NKBA's mission is to inspire and support the kitchen and bath industry through community, events, learning and professional certifications. For more information, visit www.nkba.org or call 1-800-THE-NKBA (843-6522).
KBIS and NKBA are registered trademarks of the National Kitchen & Bath Association.
About Emerald
KBIS is produced by Emerald. Our talented and experienced team grows our customers' businesses 365 days a year through connections, content, and commerce. We expand connections that drive new business opportunities, product discovery, and relationships with over 140 annual events, matchmaking, and lead-gen services. We create content to ensure that our customers are on the cutting edge of their industries and are continually developing their skills. And we power commerce through efficient year-round buying and selling. We do all this by seamlessly integrating in-person and digital platforms and channels. Emerald is immersed in the industries we serve and committed to supporting the communities in which we operate. As true partners, we create experiences that inspire, amaze, and deliver breakthrough results. For more information, please visit emeraldx.com.
###