Well-known
Social Media Forum Returns to Show for Seventh Year
(Alpharetta,
GA) – January 23 , 2019, #KBTribeChat, one of the
most respected kitchen and bath online forums, makes its seventh appearance at
the Kitchen
and Bath Industry Show (KBIS)  hosting a live, progressive tour on the KBIS show
floor starting at 1:30PM on February 19, 2019. Typically hosted online on
Wednesdays, this kitchen and bath industry Twitter chat will bring its
participants together in-person and online for a first look at the latest and
most innovative products at KBIS 2019. Headed up by Stacy Garcia, founder of
#KBTribeChat, attendees will progress through the show floor with stops at four
exhibitors. This year's Progressive KBtribechat hosts are Brizo, Wellborn
Cabinet, Inc., Rev-a-shelf and Signature Kitchen Suite.
Participants are meeting up in the Brizo booth
(N2332) at 1:30pm on the first day of the show to enjoy networking in person
while discovering the latest industry innovations and sharing on social
media.  Each exhibitor host has an insiders program planned with treats
and fun surprises. Participants will pick up their
"I ❤KBtribechat" bag at the
first stop and fill it with gifts from each sponsor. 
The event program runs as follows:
Tuesday,
February 19, 2019
Progressive
#KBTibeChat at KBIS
1:30-
3 p.m. Pacific Time
Event
Timing and Hosts:
1:30 p.m.  Brizo 
booth N2332 (Twitter: @Brizo | Instagram: @BrizoFaucet)
1:53 p.m.  Wellborn
Cabinet  booth N2463 (@WellbornCabinet)
2:18 p.m.  Rev-A-Shelf 
booth C7808 (@REVASHELF)
2:40-3:00 p.m.  Signature Kitchen Suite  booth
C5907 (@SKSappliances)
"This is the seventh year working together to
host a live #KBTribeChat on the KBIS show floor, and it remains a highlight for
everyone in the industry – including those unable to make it to Vegas," said
Brian Pagel, Senior Vice President, Emerald Expositions. "We encourage everyone
to join us, both at KBIS and beyond, to learn about the latest products and
innovations debuting at KBIS."
 "Getting together with KBTribeChat friends
is one of my show highlights," said Stacy Garcia, KBTribeChat founder. "Meeting
in person strengthens the connections made online every week during our
industry discussions. Sharing excitement over discoveries made together is a
lot of fun and what our progressive event is all about!"
About KBTribeChat
KBTribeChat brings kitchen and bath designers,
interior designers, contractors, architects, bloggers, manufacturers, brands
and other industry insiders together on Wednesdays from 2 to 3 pm eastern on
Twitter to discuss industry trends, innovative products and emerging design
ideas. With more than 30,000 Twitter followers and weekly participants from
every corner of the industry, KBIS is proud to collaborate with "the tribe" to
provide a sneak peek into all things KBIS and what attendees are inspired by at
this year's show.
About KBIS
KBIS, in conjunction with the National Kitchen
& Bath Association (NKBA), is an inspiring, interactive platform that
showcases the latest industry products, trends and technologies. KBIS is the
voice of the kitchen and bath industry and has been for 50+ years.
Early in 2013, the National Kitchen & Bath
Association (NKBA) and National Association of Home Builders (NAHB) announced
an agreement to co-locate the Kitchen & Bath Industry Show (KBIS) with the
International Builders' Show (IBS) in Las Vegas, Nev. in February 2014 under
the banner of Design & Construction Week® and both organizations recently
extended the agreement through 2026. The mega-event returns to Las Vegas
February 19 – 21, 2019. NKBA and NAHB will continue to produce separate
educational programming and special events though one pass provides access to
both shows.
KBIS is operated by Emerald Expositions, the
largest operator of business-to-business trade shows in the United States, with
most of its shows dating back several decades. Emerald Expositions currently
operates more than 50 trade shows, including 31 of the top 250 trade shows in
the country as ranked by TSNN, as well as numerous other events. Emerald
Expositions events connect over 500,000 global attendees and exhibitors and
occupy more than 6.5 million NSF of exhibition space. Emerald Expositions has
been recognized with many awards and accolades that reflect its industry
leadership as well as the importance of its shows to the exhibitors and
attendees it serves.
More information about KBIS can be found at
www.kbis.com.
More information about Emerald Expositions can
be found at www.emeraldexpositions.com.
About the National Kitchen & Bath Association and the Kitchen
& Bath Industry Show
The National Kitchen & Bath Association
(NKBA) is the not-for-profit trade association that owns the Kitchen & Bath
Industry Show® (KBIS), as part of Design and Construction Week ® (DCW). With
nearly 14,000 member companies representing tens of thousands of members in all
segments of the kitchen and bath industry, the NKBA has educated and led the
industry since the association's founding in 1963. The NKBA envisions a world
where everyone enjoys safe, beautiful and functional kitchen and bath spaces.
The mission of the NKBA is to inspire, lead and empower the kitchen and bath
industry through the creations of certifications, marketplaces and networks.
For more information, visit www.NKBA.org or call 1-800-THE-NKBA (843-6522).
KBIS® and NKBA® are registered trademarks of
the National Kitchen & Bath Association.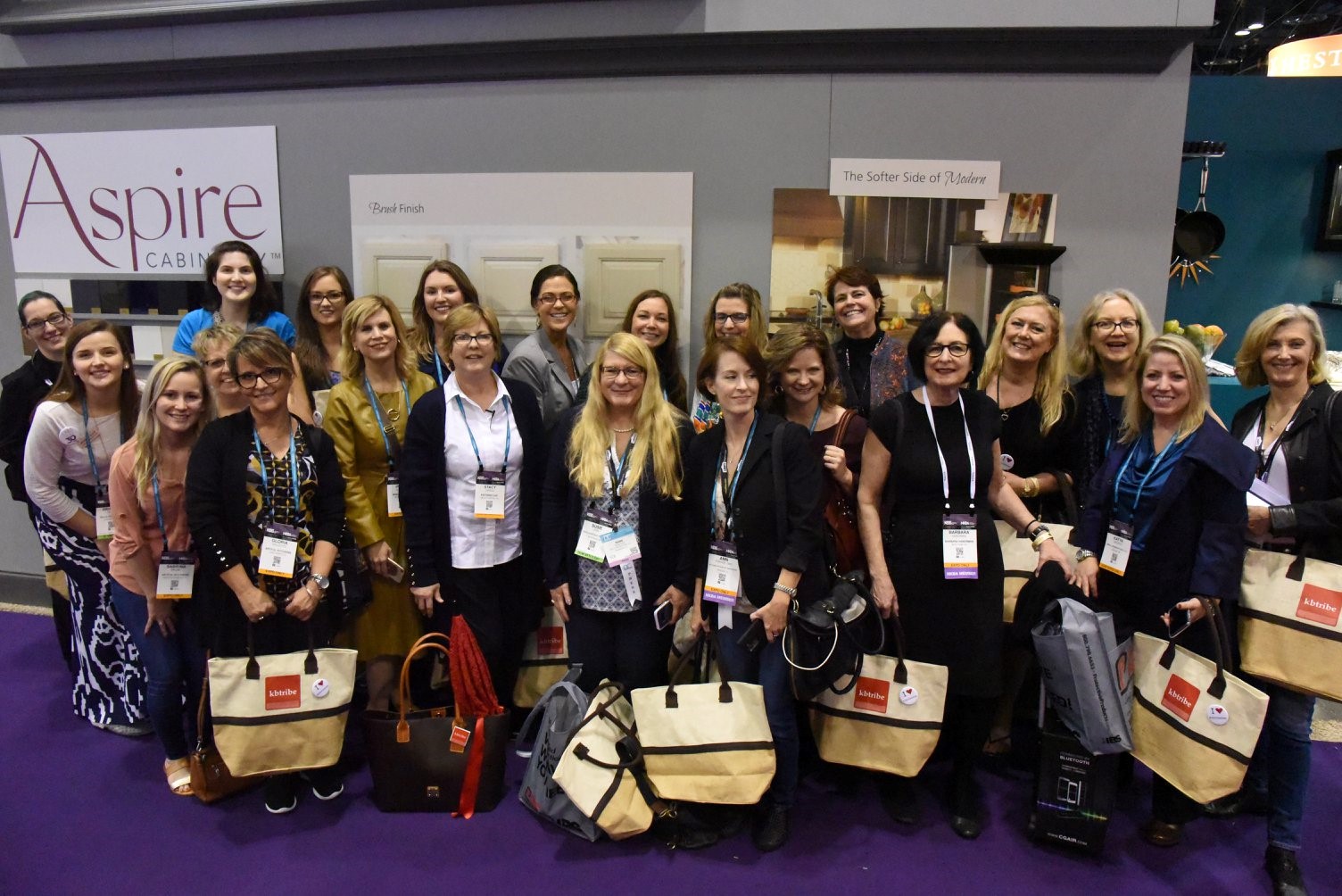 Media Contacts:
Jocelyn Hutt
White Good
717.725.0291
jhutt@whitegood.com
Andi Murphy
White Good
717.693.3442
amurphy@whitegood.com