Award recognizes editorial media promoting and evolving kitchen and bath industry
Finalists for the fourth annual KBIS Outstanding Media Award were announced today; the kitchen and bath industry's only award honoring the talented members of the media who help make the industry tick. The winner will be announced at the Kitchen and Bath Industry Show (KBIS) at 4:30PM on Tuesday, January 19 on the NKBA Center Stage, located in the North Hall of the Las Vegas Convention Center.
"The NKBA's relationship with the media is instrumental in promoting the industry to consumers and professionals," said Bill Darcy, NKBA CEO. "The Association is progressively conducting market research to share with our colleagues, as well as trend data, new product introductions, installations and business news. We're grateful to the committed members of the kitchen and bath community and media for bringing awareness to the industry."
This year's finalists are: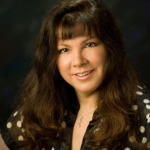 Janice Costa – Editor, Kitchen & Bath Design News
Janice has been serving the kitchen and bath industry since 1993. Providing editorial direction for KBDN, Janice facilitates education in the industry in myriad ways, from writing articles and speaking at trade events to serving on trend panels and judging design competitions. She has edited numerous books for the NKBA, served on the NKBA Hall of Fame committee and acted as a judge for the NKBA U Professional of the Year contest. And has authored two consumer books and hosted numerous Satellite Media Tours, speaking about kitchen and bath trends to millions of TV viewers worldwide.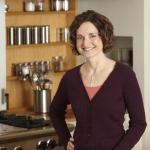 Kit Selzer – Senior Remodeling and Projects Editor, Better Homes and Gardens
Kit's career with Meredith spans 27 years, most recently as the remodeling and projects editor for Better Homes and Gardens magazine since 2007. She has been the editor of the bimonthly magazine, Kitchen and Bath Ideas; editor of the quarterly Bedroom & Bath; and a copywriter for Better Homes and Gardens Real Estate Service. Previously, Kit oversaw eight publications as the kitchen and bath group editor for Better Homes and Gardens Special Interest Media. Her first experience with Meredith was a summer internship while a student at Indiana University, where she earned a B.A. in journalism and English.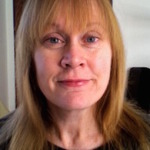 Leslie Clagett – Founder and Editor, KBCulture.com
A long-time design journalist, Leslie has a special affinity for the kitchen and bath realm, springing from her time as editor in chief of Kitchens & Baths magazine. The founder and editor of kbculture.com, her work has appeared in Kitchen and Bath Design News, K+BB, This Old House, Traditional Home, Renovation Style, Architectural Record, Kitchen and Bath Ideas, The New York Times, and many other publications. She is the author of several books, including The New City Home and The Art of Mosaic Design.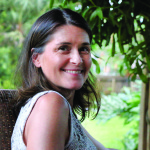 Chelsie Butler – Executive Editor, Kitchen & Bath Business (K+BB)
Chelsie Butler has been an editor for various trade magazines in the Atlanta area since she graduated from the University of Florida with a journalism degree in 1993. Titles relevant to her position with Kitchen & Bath Business have included Atlanta Home Improvement, Commercial Construction, Hospitality Construction and Commercial Kitchens magazines, as well as Design:Retail, another title owned by K&BB's parent company, Emerald Expositions.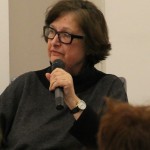 Susan S. Szenasy – Publisher and Editor in Chief, METROPOLIS
Since 1986, Susan has lead the award-winning New York City-based magazine of design and architecture at all scales and its other media platforms through decades of landmark design journalism, achieving domestic and international recognition. She is a pioneer in connecting environmental stewardship with design, and a tireless advocate for human centered design. A book of her writings and talks, Szenasy, Design Advocate, was published recently by Metropolis Books/DAP.
This year's recipients of the Outstanding Media Award are members of the media who have demonstrated a deep proficiency and understanding of the kitchen and bath industry, while simultaneously working to make a difference within it.
Previous KBIS Outstanding Media Award recipients include Samantha Emmerling, Senior Editor, Hearst Design Group (2013 recipient), Samantha Hart, Group Editor, Luxury Home Design, Meredith Special Interest Media (2014 recipient), and DJ Carey, Editorial Director, Cottages & Gardens (2015 recipient).
To learn more about the latest KBIS 2016 news and announcements, visit www.kbis.com or www.kbispressroom.com. Follow us on Facebook at https://www.facebook.com/KitchenBathIndustryShow and on Twitter at @KBIS2016.
About KBIS
The Kitchen & Bath Industry Show (KBIS) owned by the National Kitchen and Bath Association (NKBA) and produced by Emerald Expositions, is an inspiring, interactive platform that showcases the latest products, trends and technologies for the kitchen and bath industry. KBIS has been the premier event of the industry for over 50 years.
In 2013, the NKBA and National Association of Home Builders (NAHB) announced an agreement to co-locate the Kitchen & Bath Industry Show (KBIS) with the International Builders' Show (IBS) under the banner of Design and Construction Week® (DCW). In 2015, KBIS and IBS announced their co-location agreement was extended through 2020. The mega-event returns to Las Vegas, Jan. 19-21, 2016, where each show will operate in various halls at the Las Vegas Convention Center. The NKBA and The NAHB continue to produce separate educational programming and special events. One pass provides access to both shows, as well as to DCW partner events: the International Window Coverings Expo (IWCE) and The International Surface Event (TISE).
About Emerald Expositions
Emerald is a leading operator of large business-to-business tradeshows in the United States, producing more than 85 tradeshows and conference events per year connecting over 525,000 buyers and sellers across ten diversified end-markets, including general merchandise; sports; hospitality and retail design; jewelry, luxury, and antiques; e-commerce; photography;  decorated apparel;  building; healthcare; and military. Emerald is headquartered in San Juan Capistrano, Cal. The company's shows are typically the most prominent and important for exhibitors and attendees within their various industries. For more information on Emerald, please visit www.emeraldexpositions.com.
About the National Kitchen & Bath Association
The National Kitchen & Bath Association (NKBA) is the not-for-profit trade association that owns the KBIS®. With nearly 14,000 member companies representing tens of thousands of members in segments of the kitchen and bath industry, the NKBA has educated and led the kitchen and bath industry since the association's founding in 1963. The mission of the NKBA is to enhance member success and excellence, promote professionalism and ethical business practices, and provide leadership and direction for the kitchen and bath industry worldwide. For more information, visit NKBA.org or call 1-800-THE-NKBA (843-6522).
Media Contact:
Kristen Jenkins, White Good
kjenkins@whitegood.com
717.693.3442