Exhibitor Spotlight – New at KBIS 2020
(Alpharetta, Ga.) – October 21, 2019 – The KBIS NeXT Experience at the Kitchen and Bath Show (KBIS) in January is a "not-to-be-missed" destination for discovering some of the newest products and brands in the kitchen and bath industry. There are more than 100 new brands exhibiting for the first time at the KBIS 2020 show. Many are located in South Hall at the Las Vegas Convention Center, including these six new exhibitors. Be sure to make time to visit the following booths to learn more about what these new exhibitors offer the kitchen and bath industry.
John Michael Kitchens – booth #SL1811 (KBIS Edit)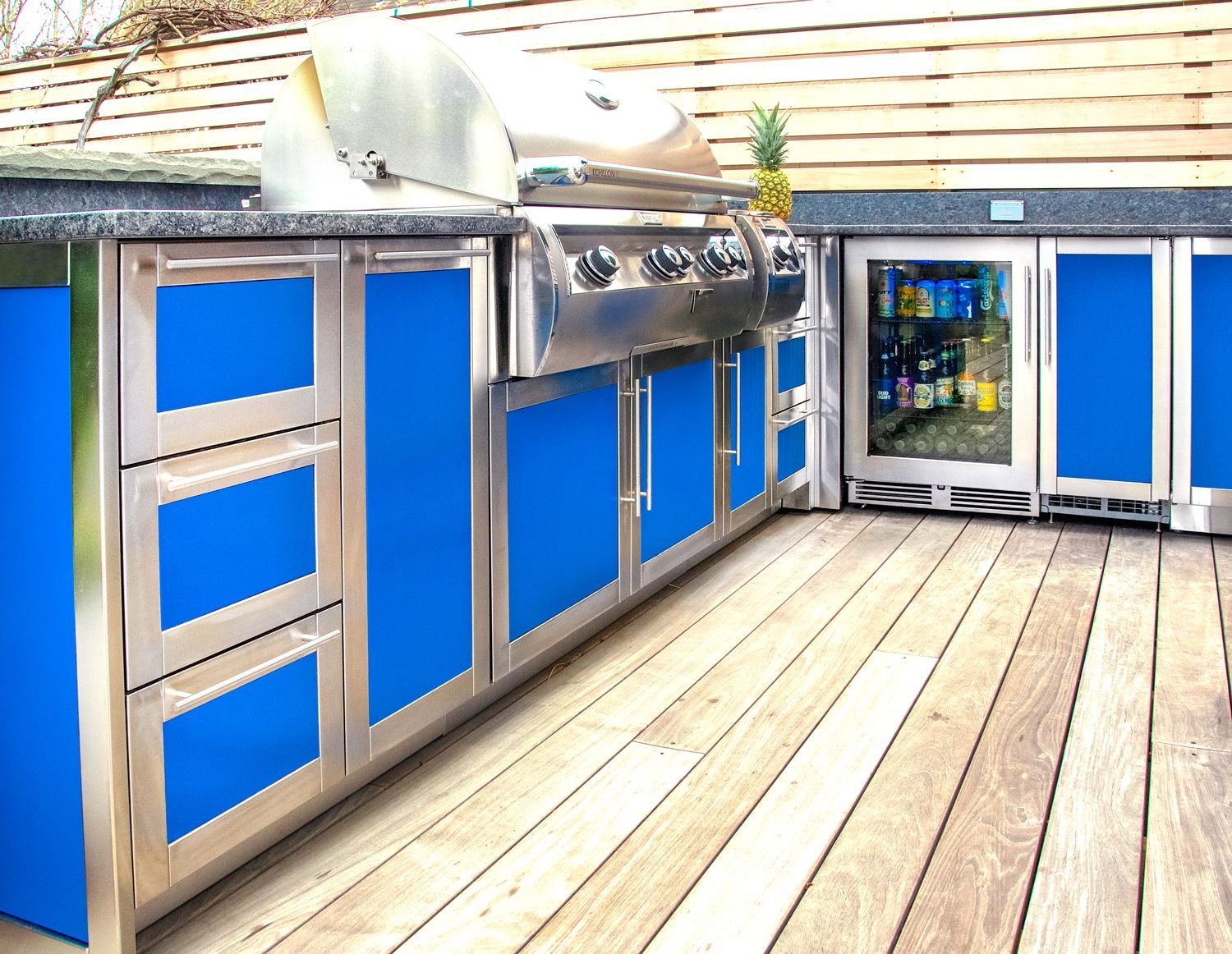 Founded to transform the cabinetry industry, John Michael Kitchens is committed to improving the customer experience with its talented in-house team of designers and engineers. Its focus on quality and innovation has led the company to become a pioneer in mixed-medium designed kitchens.
Originally focused on outdoor kitchens, John Michael Kitchens was able to make a name for itself in the industry with its high-quality metal and wood cabinetry. Since then, it has expanded its long-lasting cabinetry techniques into both outdoor and indoor kitchen spaces.
Learn more about this kitchen manufacturing company at booth #SL1302, South Hall.
Laviva – booth #SL1813 (KBIS Edit)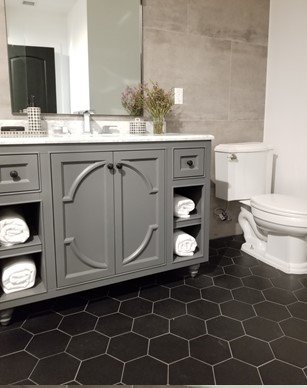 Laviva is redefining the luxury bath design industry as it works with leading designers to create high-end products that are inspired by European design. Since its start in 2016, this company has been dedicated to improving the bathroom vanity space with its own touch of style and quality.
Its commitment to quality within home design can be seen in its use of soft closing rails to its solid Oak frames. Laviva is committed to designing the perfect bathroom vanity space that fits into each client's life and need.
Visit Laviva on the KBIS 2020 show floor at booth #SL1813, South Hall.
PITT Cooking Systems – booth #SL1825 (KBIS Edit)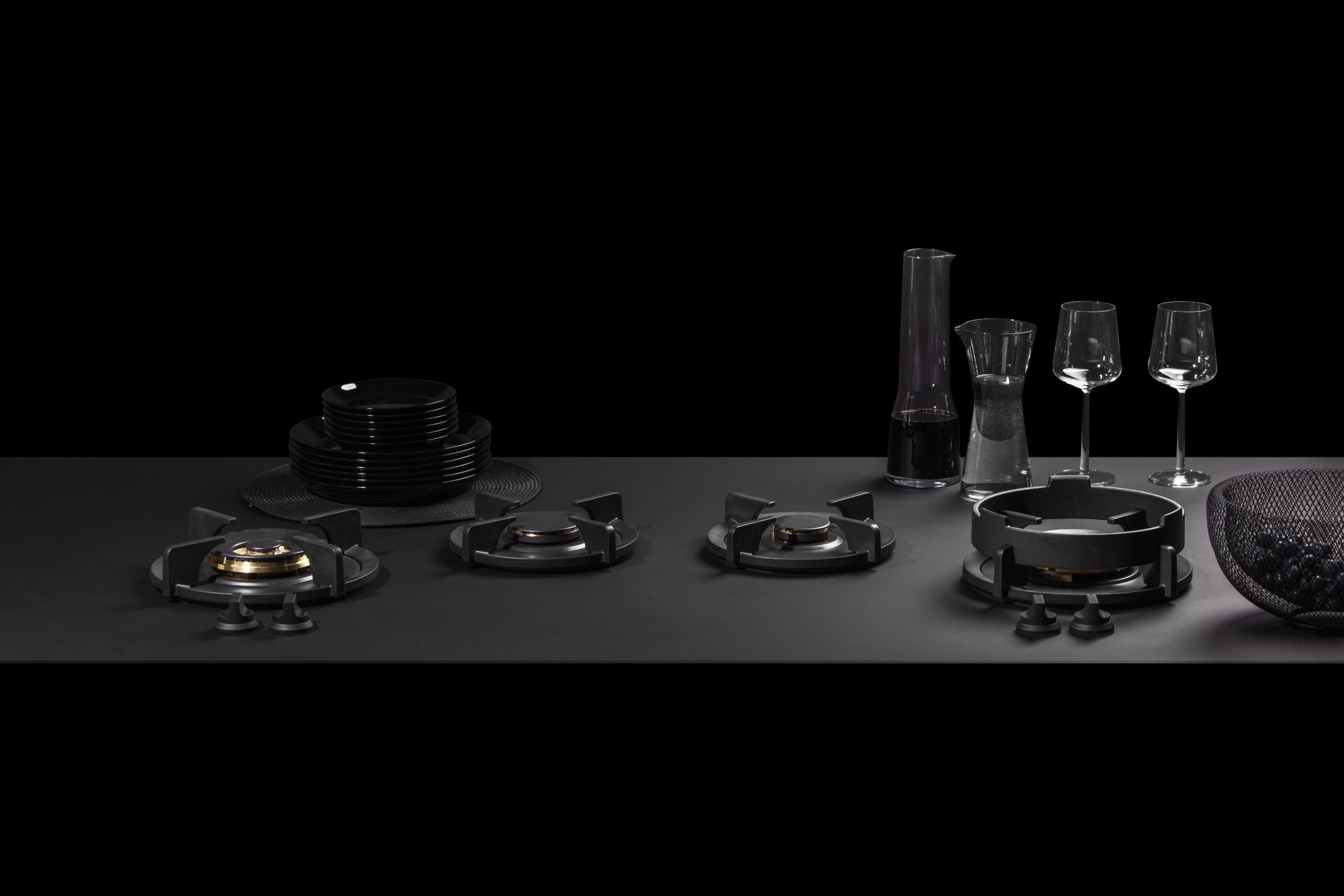 Created in Holland, PITT Cooking Systems offers an innovative approach to the gas cooking system. It considers both space and functionality as its gas burners can be directly installed on any counter top except wood.
PITT Cooking Systems' gas burners are completely customizable and easy to clean once they are installed. It offers 5 different models to choose from within the United States for a powerful and efficient cooking experience.
See PITT Cooking Systems' innovative gas burners at booth #SL1825, South Hall.
The Waterlands Bathtub Company – booth #SL1919 (KBIS Edit)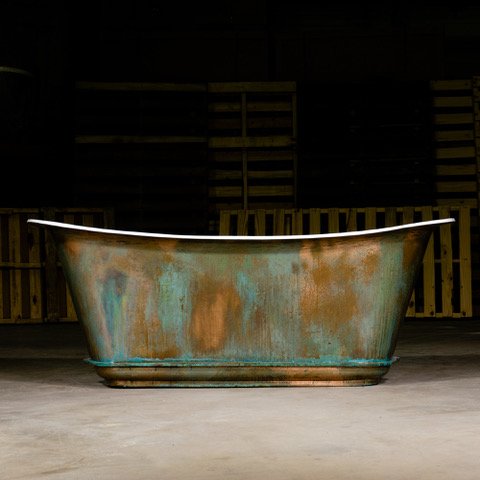 With elegantly designed and crafted appliances, the Waterlands Bathtub Company inspires to bring an artisan approach to bath design. It has just launched a new line of Zinc tubs that are inspired by the free spirit and of the American Southwest and provide a unique touch of style to any bathroom.
Explore the Waterlands Bathtub Company's collection at booth #SL1919, South Hall.
Cardinal Shower Enclosures – booth #SL3075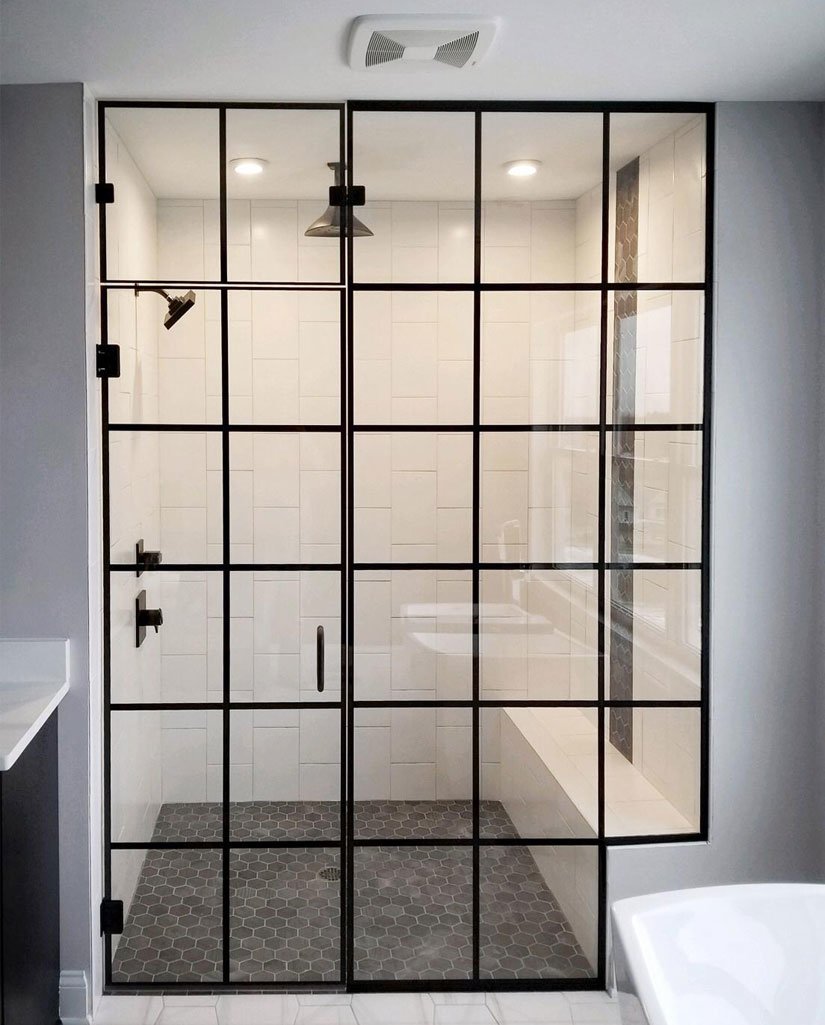 Manufacturing out of Louisville, Kentucky, Cardinal has been providing exceptional shower enclosures and other glass products for the home or commercial space since 1948. It is known as the leading manufacturer of glass shower enclosures throughout the United States.
The company offers many styles and design of glass shower enclosures fit for every budget and design needs. Customers can choose between various framed, semi-frameless and frameless enclosures as well as different shower door option.
Check out Cardinal Shower Enclosures during KBIS 2020 at booth #SL3075, South Hall.
Trueform Concrete – booth #SL2013 (KBIS Edit)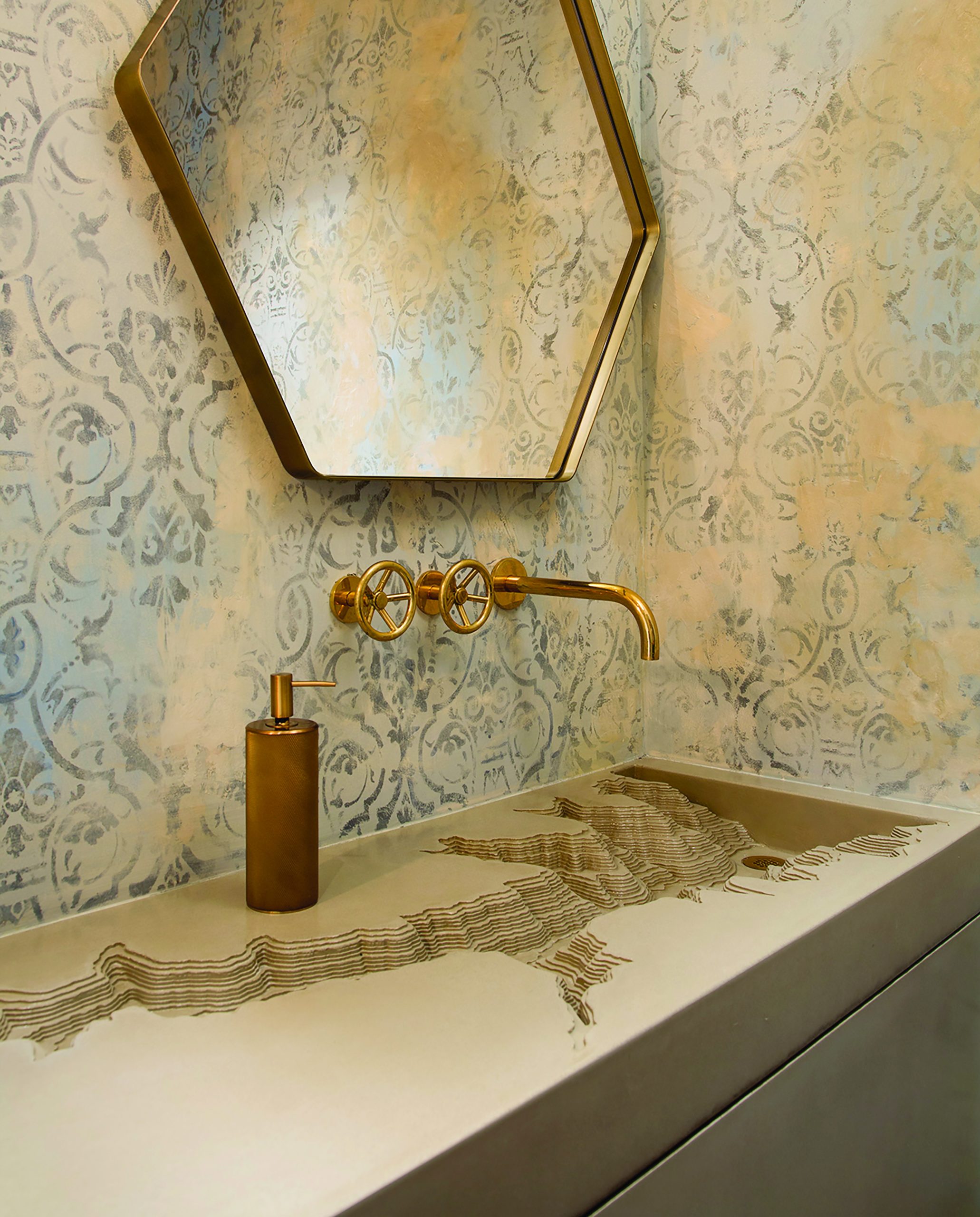 Trueform Concrete provides custom concrete products that are both beautiful and well-designed for commercial and residential spaces. Based in New Jersey, this company helps designers to homeowners find high-quality concrete products for all their design needs.
With a profound commitment to durability and elegance, Trueform Concrete's customers have gone to it for sinks and vanities, tables, countertops, and other custom design projects. It provides exceptional customer service and products hand-crafted in the U.S.
Visit this custom concrete fabricator to explore all it has to offer at booth #SL2013, South Hall.
About KBIS 
KBIS, in conjunction with the National Kitchen & Bath Association (NKBA), is an inspiring, interactive platform that showcases the latest industry products, trends and technologies. KBIS is the voice of the kitchen and bath industry and has been for 50+ years.
In 2013, the National Kitchen & Bath Association (NKBA) and National Association of Home Builders (NAHB) announced an agreement to co-locate the Kitchen & Bath Industry Show (KBIS) with the International Builders' Show (IBS) in Las Vegas, Nev. in February 2014 under the banner of Design and Construction Week®. In 2018, both organizations extended the agreement through 2026. The mega-event returns to Las Vegas Jan. 21-23, 2020. NKBA and NAHB will continue to produce separate educational programming and special events though one pass provides access to both shows.
KBIS is produced by Emerald Expositions, a leading operator of business-to-business trade shows in the United States. The company currently operates more than 55 trade shows, as well as numerous other face-to-face events. In 2018, Emerald's events connected over 500,000 global attendees and exhibitors and occupied more than 6.9 million NSF of exhibition space.
More information about KBIS can be found at www.kbis.com.
About the National Kitchen & Bath Association and the Kitchen & Bath Industry Show
The National Kitchen & Bath Association (NKBA) is the not-for-profit trade association that owns the Kitchen & Bath Industry Show® (KBIS), as part of Design and Construction Week ® (DCW). With nearly 50,000 members in all segments of the kitchen and bath design and remodeling industry, the NKBA has educated and led the industry since the association's founding in 1963. The NKBA envisions a world where everyone enjoys safe, beautiful and functional kitchen and bath spaces. The mission of the NKBA is to inspire, lead and empower the kitchen and bath industry through the creations of certifications, specialty badges, marketplaces and networks. For more information, visit www.nkba.org or call 1-800-THE-NKBA (843-6522).
KBIS® and NKBA® are registered trademarks of the National Kitchen & Bath Association.