DJ Carey, Editorial Director, CTC&G (Connecticut Cottages & Gardens) to Host VIP Access Tour at KBIS 2020
Brands may apply now to be a part of the tour
 (Alpharetta, Ga.) – October 11, 2019 – The Kitchen and Bath Industry Show (KBIS), the destination for kitchen and bath design professionals, is pleased to once again welcome DJ Carey, editorial director of CTC&G magazine, as she guides a select group of design professionals on a VIP tour of her must-see KBIS exhibitors and products. Now in its third year, this exclusive tour continues to be a popular event for both attendees and exhibitors.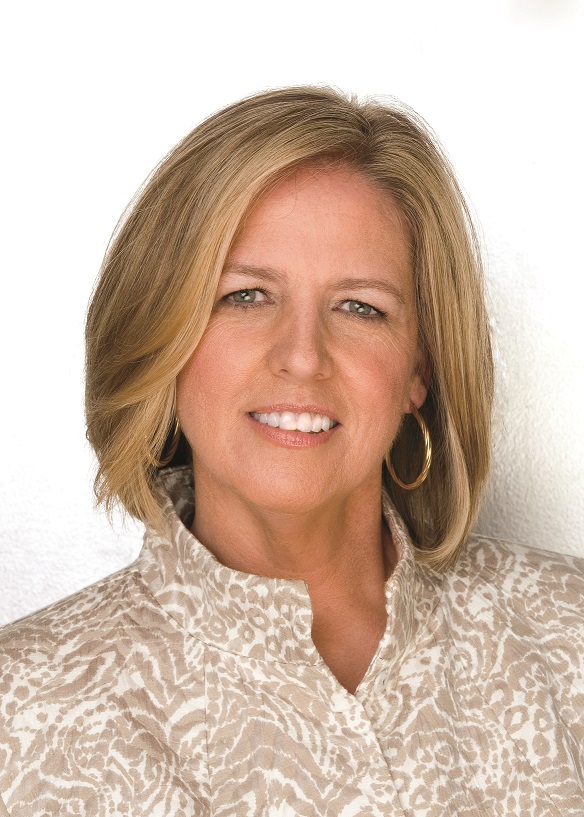 "KBIS is an important resource for our interior designers, many of whom have never been to the show before. Seeing the vast array of appliance, cabinetry, decorative plumbing, surfaces, lighting and more at one mega-location is so efficient," said Carey. "I am excited to introduce designers to new products and inspirational show floor programming at KBIS for the third year. I have no doubt the 2020 event will deliver."
Carey will select 10 – 12 KBIS exhibitors to be included on the tour which will be held on Wednesday, January 22, 2020. To be considered, interested brands must submit an entry form highlighting one key product to present to the designers. The deadline to submit an entry form is November 8, 2019.
"We are proud to host an event curated specifically for interior designers by CTC&G and value our partnership with this leading design and lifestyle publication," said Amy Hornby, show director, KBIS. "DJ brings a remarkable level of knowledge and authority as a result of her regular participation at KBIS over the years. Her knowledge of the show and its exhibitors makes her uniquely qualified to host new and veteran attendees."
Join more than 40,000 attendees, over 600 exhibitors and 400 media expected to visit KBIS 2020, the kitchen and bath industry's main event. Register early via kbis.com to take advantage of discounted registration and hotel rates. For KBIS 2020 media registration, click here.
Connect with us via our social channels; Instagram @kbis_official, Twitter @KBIS, Facebook www.facebook.com/KitchenBathIndustryShow
About KBIS
KBIS, in conjunction with the National Kitchen & Bath Association (NKBA), is an inspiring, interactive platform that showcases the latest industry products, trends and technologies. KBIS is the voice of the kitchen and bath industry and has been for 50+ years.
In 2013, the National Kitchen & Bath Association (NKBA) and National Association of Home Builders (NAHB) announced an agreement to co-locate the Kitchen & Bath Industry Show (KBIS) with the International Builders' Show (IBS) in Las Vegas, Nev. in February 2014 under the banner of Design and Construction Week®. In 2018, both organizations extended the agreement through 2026. The mega-event returns to Las Vegas Jan. 21-23, 2020. NKBA and NAHB will continue to produce separate educational programming and special events though one pass provides access to both shows.
KBIS is produced by Emerald Expositions, a leading operator of business-to-business trade shows in the United States. The company currently operates more than 55 trade shows, as well as numerous other face-to-face events. In 2018, Emerald's events connected over 500,000 global attendees and exhibitors and occupied more than 6.9 million NSF of exhibition space.
More information about KBIS can be found at www.kbis.com.
About the National Kitchen & Bath Association and the Kitchen & Bath Industry Show
The National Kitchen & Bath Association (NKBA) is the not-for-profit trade association that owns the Kitchen & Bath Industry Show® (KBIS), as part of Design and Construction Week ® (DCW). With nearly 50,000 members in all segments of the kitchen and bath design and remodeling industry, the NKBA has educated and led the industry since the association's founding in 1963. The NKBA envisions a world where everyone enjoys safe, beautiful and functional kitchen and bath spaces. The mission of the NKBA is to inspire, lead and empower the kitchen and bath industry through the creations of certifications, specialty badges, marketplaces and networks. For more information, visit www.nkba.org or call 1-800-THE-NKBA (843-6522).
KBIS® and NKBA® are registered trademarks of the National Kitchen & Bath Association.
About CT&G (Connecticut Cottages & Gardens)
CTC&G (Connecticut Cottages & Gardens) delivers the finest luxury design editorial to residents of one of America's most affluent communities. This award-winning publication informs and inspires readers with beautifully photographed features on architecture, interior and landscape design, plus insider views of real estate, entertaining and art. The magazines are oversized and well designed to emphasize superior journalism and photography, inspired by a local "sense of place." Visit cottagesgardens.com. Like us/follow us: Facebook (cottagesgardens); Twitter (@cottagesgardens), Instagram (@cottagesgardens) and Pinterest (@cottagesgardens).