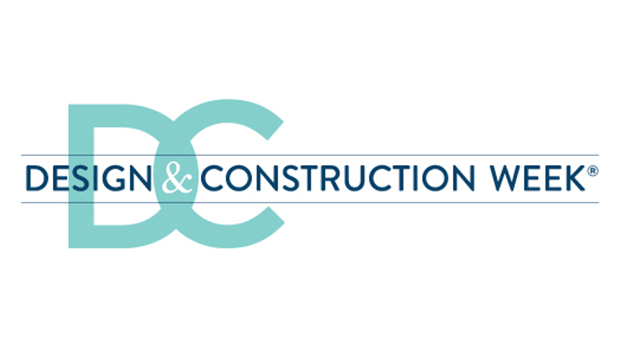 The NAHB International Builders' Show® (IBS) and the NKBA Kitchen & Bath Industry Show (KBIS) today announced a new strategic partnership with CEDIA, the leading trade association for the residential technology industry, to be part of the 2017 Design & Construction Week® (DCW).
Design & Construction Week, the co-location of IBS and KBIS, will be held Jan. 10-12 in Orlando, Fla. As part of the partnership, the IBS show floor will now feature the CEDIA Smart Home Pavilion designated specifically for exhibitors who specialize in technology solutions for the home.
"We have seen explosive growth in Design & Construction Week over the past few years, primarily due the draw of having so many big industry players all in one place," said NAHB CEO Jerry Howard. "The addition of CEDIA only further bolsters the prominence of the shows and we are thrilled to have them as part of the IBS show floor. DCW has become the premier event for our industry, and we expect the 2017 show to be the best year yet."
"NKBA is thrilled that the collaboration with CEDIA has led to the creation of this new home technology destination at Design and Construction Week," said Bill Darcy, NKBA CEO. "This is ultimately a huge win for consumers, as we lead the way in connecting the industry to a better kitchen, bath and connected home."
"Being able to partner with NAHB and NKBA is a fantastic opportunity not only to showcase the numerous technology solutions that are available but to also build an awareness and understanding of how CEDIA technology professionals and design professionals can work together to create homes that are luxurious, entertaining, safe, and efficient," said Vin Bruno, CEDIA CEO.
More than 110,000 residential and design professionals attended the 3rd annual Design & Construction Week held this past January in Las Vegas. Founding partners NAHB and NKBA again co-located their shows, IBS and KBIS, and were joined by two other DCW partner events— the International Window Coverings Expo (IWCE) and The International Surface Event (TISE). Together these events featured a total of 2,500+ exhibitors in more than 1.2 million net square feet of exhibit space.
Registration for Design & Construction Week shows will open on Aug. 1, 2016. Registered attendees will have access to all tradeshows held during Design & Construction Week. For more information, visit: www.designandconstructionweek.com.
ABOUT NAHB: The National Association of Home Builders is a Washington-based trade association representing more than 140,000 members involved in home building, remodeling, multifamily construction, property management, subcontracting, design, housing finance, building product manufacturing and other aspects of residential and light commercial construction. NAHB is affiliated with 700 state and local home builders associations around the country. NAHB's builder members will construct about 80 percent of the new housing units projected for this year.
About the National Kitchen & Bath Association: The National Kitchen & Bath Association (NKBA) is the not-for-profit trade association that owns the Kitchen & Bath Industry Show (KBIS®). With nearly 14,000 member companies representing tens of thousands of members in segments of the kitchen and bath industry, the NKBA has educated and led the industry since its founding in 1963. The mission of the NKBA is to enhance member success and excellence, promote professionalism and ethical business practices, and provide leadership and direction for the kitchen and bath industry worldwide. For more information, visit NKBA.org or call 1-800-THE-NKBA (843-6522).
KBIS® and NKBA® are registered trademarks of the National Kitchen & Bath Association.
About CEDIA: CEDIA is the international trade association and central touch point for 3,700 member companies who design, manufacture, and install technology for the home. CEDIA is committed to helping members at every level set a pathway to prosperity by offering industry-leading education, training, and certification; delivering market intelligence through proprietary research; providing opportunities to foster community within the channel, and cultivating awareness with industry partners and consumers. CEDIA founded the largest annual residential technology show, now in its 27th year, and co-owns Integrated Systems Europe, the world's largest AV and systems integration exhibition. CEDIA members deliver technology solutions that allow people to have their best moments in life from the comfort of their own home. Life Lived Best at Home. To learn more about CEDIA, visit www.cedia.net.
Contacts: 
NAHB/IBS: Liz Thompson
202-266-8495
ethompson@nahb.org
NKBA/KBIS: Johnna Beckmann
908-813-3457
jbeckmann@nkba.org
CEDIA:  Olivia Sellke
317-328-4336 ext.130
osellke@cedia.org