The actor, HGTV personality, and celebrity carpenter will emcee the ever-popular event
(Alpharetta, Ga.) – October 20, 2021 – Which brand has the "biggest bite" in the kitchen and bath industry? Find out at the Kitchen & Bath Industry Show (KBIS), North America's most comprehensive expo devoted to kitchen and bath design and remodeling, owned by the National Kitchen & Bath Association. DesignBites, hosted by Darren Keefe, is the high-energy KBIS NeXT Stage program that showcases unique product innovations and designs. Design Bites 2022 is now open for submissions.
Introducing Celebrity Host Darren Keefe
KBIS 2022 proudly welcomes one of the newest faces of HGTV's relaunch of "Extreme Makeover: Home Edition" and "Fix My Fail" programs, Darren Keefe as host of the perennially popular DesignBites.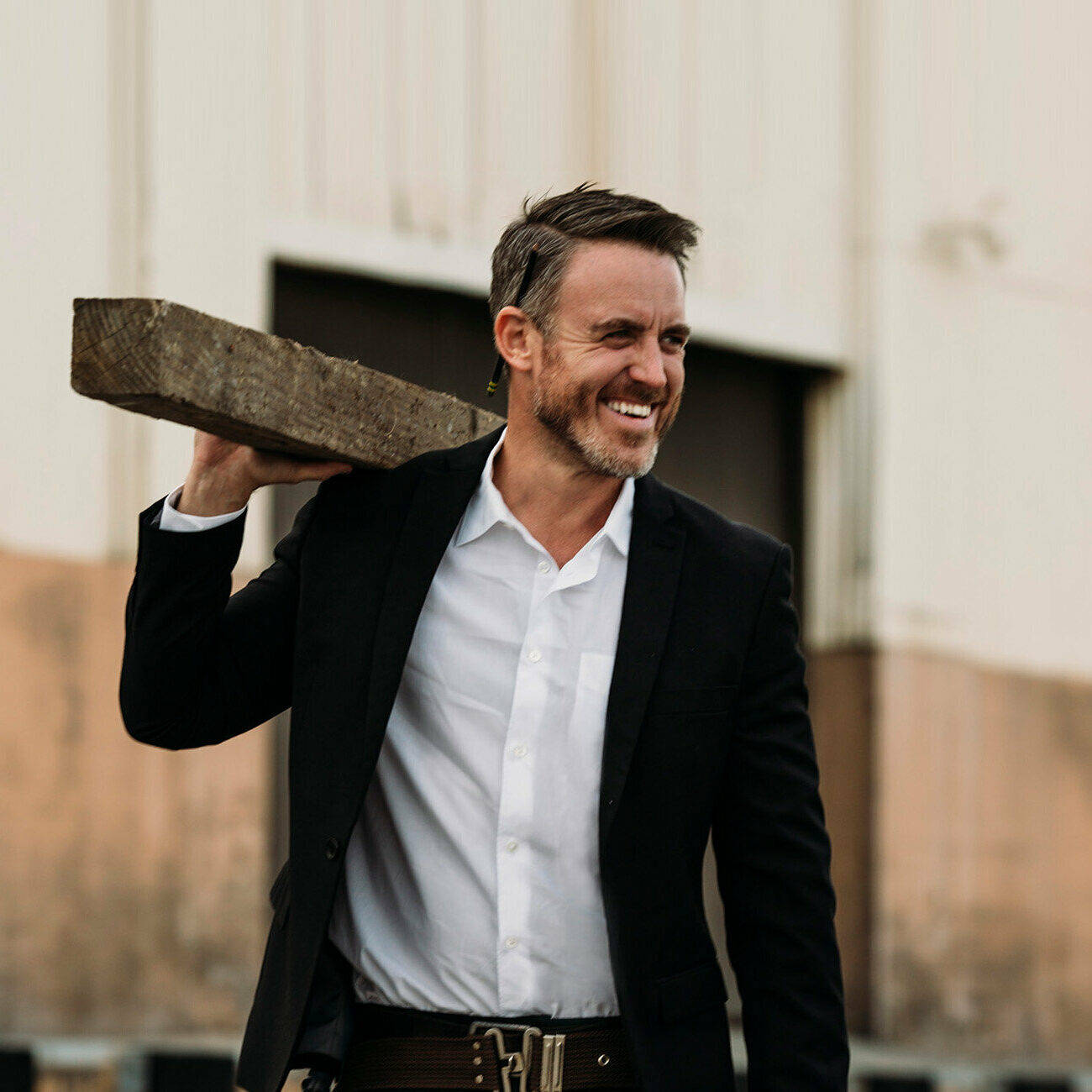 Born in Northern Ireland to a long line of Irish craftsmen and farmers, Keefe developed his love for woodworking after building a Pinewood Derby Racer with his dad. Carpentry and craftsmanship have been his "means of survival" while building his acting career in L.A. Keefe's company, Dumcree Designs, was born after working with a local contractor specializing in kitchen and bath remodels. Now Keefe pursues his passion for design and custom fabrication creating one-of-a-kind, handcrafted furniture pieces for a range of high-profile clients.
Keefe will host this show favorite — often referred to as "speed dating for brands" — on February 8, 2022, on the KBIS NeXT Stage in the South Hall of the Orange County Convention Center (OCCC), Orlando, Fla. Here, 10 exhibitors, large and small, get the opportunity to share their message in a refreshing, entertaining way. The brands each have three minutes to present an innovative product, and each presentation is followed by a two-minute Q&A.
DesignBites Application
To participate in DesignBites, brands must be a KBIS exhibitor and apply for consideration. Brands will be chosen based on product innovation and uniqueness, quality of application, suitability for the three-minute format, and design interest. Exhibiting brands can apply now through November 17, 2021 by completing the DesignBites Application here.
Selected DesignBites participants will be promoted pre-show via KBIS social platforms, a press release, and brand announcements. During the show, there will be live social coverage, including Facebook Live and Instagram Stories. After KBIS, all participating brands receive an edited video of their stage presentations, in-depth social coverage and promoted videos on the KBIS YouTube channel.
DesignBites participants also receive access to the media attendee list (names only) and distribution of press kit/information to attending media immediately following the stage session.
Free Lunch for Attending Media – Tuesday, February 8, noon
DesignBites will be held on Tuesday, February 8, 2022, at noon on the KBIS NeXT Stage, South Hall, OCCC.
Members of the media who RSVP to attend DesignBites will receive a complimentary boxed lunch. Contact KBIS@whitegood.com. Working press should visit the Press Service Center on the KBIS website to learn more about registration and the criteria for complimentary press credentials. Only editorial media will be granted complimentary passes. To register for an Editorial Press Pass, click here.
About the National Kitchen & Bath Association and the Kitchen & Bath Industry Show
The National Kitchen & Bath Association (NKBA) is the not-for-profit trade association that owns the Kitchen & Bath Industry Show® (KBIS), as part of Design & Construction Week ® (DCW). With nearly 50,000 members in all segments of the kitchen and bath design and remodeling industry, the NKBA has educated and led the industry since the association's founding in 1963. The NKBA envisions a world where everyone enjoys safe, beautiful and functional kitchen and bath spaces. The mission of the NKBA is to inspire, lead and empower the kitchen and bath industry through the creation of certifications, specialty badges, marketplaces and networks. For more information, visit www.nkba.org or call 1-800-THE-NKBA (843-6522).
KBIS® and NKBA® are registered trademarks of the National Kitchen & Bath Association.
About Emerald
KBIS is produced by Emerald, a leader in building dynamic, market-driven business-to-business platforms that integrate live events with a broad array of industry insights, digital tools, and data-focused solutions to create uniquely rich experiences. With over 140 events each year, the Emerald team are creators and connectors who are thoroughly immersed in the industries we serve and committed to supporting the communities in which we operate. For more information, visit http://www.emeraldx.com.
###
Contact:
Brittany Loeffler
White Good
717-725-0291
bloeffler@whitegood.com
Jennifer Brough
White Good
717-278-9338
jbrough@whitegood.com