Five industry design professionals to select the best new products for the kitchen and bath
Each year, hundreds of new kitchen and bath products are introduced  at the Kitchen and Bath Industry Show (KBIS), but only five are crowned the Best of KBIS. To select this year's winners, KBIS has selected five design professionals to judge this year's competition.
The 2016 Best of KBIS judges include: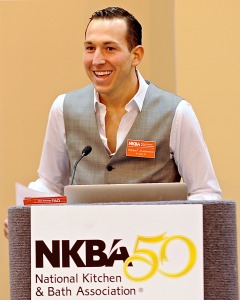 Richard T. Anuszkiewicz 
A passion for design and appreciation of style drive Richard in his role as Director of the Kitchen and Bath Division for Alt Breeding Schwarz Architects in Annapolis, MD, and as an Architecture & Interior Design Adjunct Professor at Anne Arundel Community College. Since being an inaugural NKBA 30 Under 30 in 2013, Richard has launched the renowned #FASHIONFORWARD Tour; has given presentations at premier industry events including KBIS and Dwell on Design Los Angeles; and launched Richar Living, a​ lifestyle design blog based on the fundamentals of holistic inspiration.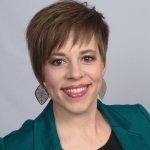 Danielle Bohn, AKBD
As a Nabraska native transplanted in Anchorage, Alaska, Danielle lends her expertise as a full-time designer at Creative Kitchen Designs, Inc. Her accolades include the distinction of being named a 2015 NKBA 30 Under 30 recipient and First, Third, and Honorable Mention awards for her designs by Alaska's Best Kitchens Magazine. She has dedicated her passion and time to the NKBA and Kitchen and Bath Industry by volunteering on the Alaska chapters' executive Board.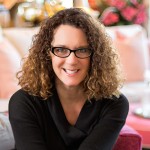 Cheryl Kees Clendenon
As owner and lead designer of In Detail Interiors and 1514HOME, Cheryl has been creating a buzz in the Gulf Coast design community for over 16 years. Her designs have been widely published in over 70 consumer and trade publications, and recognized – most recently as a 2016 NKBA National Design Competition finalist and previous winner. Cheryl is a member of several international design tours and design councils and editor of the design blog, Details and Design.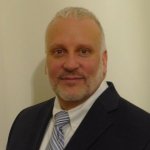 Tony Izzo, CKD
Tony has been working for Curtis Lumber for 23 years, most recently as Corporate Kitchen and Bath Manager where he oversees 11 showrooms and many product lines. His designs and articles on design have appeared in numerous publications, including Woman's Day Special Interest Publications. He is committed to helping further the kitchen and bath industry by representing Multi-Branch Retailers on the NKBA national Board of Directors.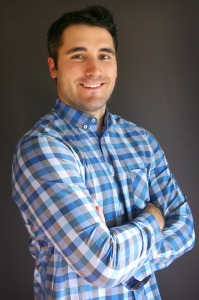 Corey Laurysen, MBA
The third generation of the family-owned Laurysen Kitchens Ltd., Corey has worked on numerous large scale condo projects in Ottawa, Canada, overseeing the design, manufacturing and installation of various projects. His numerous years of experience within the kitchen and bath manufacturing field earned him the prestigious NKBA 30 Under 30 Award in 2014.
The Best of KBIS 2016 award winners will be announced on Wednesday, January 20, 2016 at 4PM on the KBISNeXTTM Stage in South Hall.  Awards will be presented in the following categories:
Best in Show
Best of Kitchen: Gold
Best of Kitchen: Silver
Best of Bath: Gold
Best of Bath: Silver
Following KBIS 2016, voting for the Best of KBIS People's Choice award will take place online, via the KBIS Facebook page. From January 25 – 31, 2016, show attendees can cast their vote for their favorite products. There will be three People's Choice Winners (First, Second and Third Place). Winners will be announced in February.
To enter a product for consideration in the Best of KBIS awards, exhibiting manufacturers must submit one application per entry via KBIS Connect. The deadline to apply is December 18, 2015.  For additional information about the awards and the application process, please download the entry guide by clicking here.
All Best of KBIS entries will be displayed at the show via "larger than life" product walls located in the North and South Halls of the Las Vegas Convention Center. This year's Awards are sponsored by Beautiful Kitchens & Baths, Traditional Home and Dream Kitchens & Baths, magazine brands from the Meredith Corporation.
To learn about the latest KBIS 2016 news and announcements, visit www.kbis.com or www.kbispressroom.com. Follow us on Facebook at https://www.facebook.com/KitchenBathIndustryShow and on Twitter at @KBIS2016.
Media Contact:
Kristen Jenkins
kjenkins@whitegood.com
717.693.3442