CTC&G Editorial Director, DJ Carey to give 20 designers a tour of the show through her eyes and exclusive access to some of her must see brands

(Alpharetta, Ga.) – January 8, 2020 – Eleven KBIS exhibitors have been selected to be featured stops on the CTC&G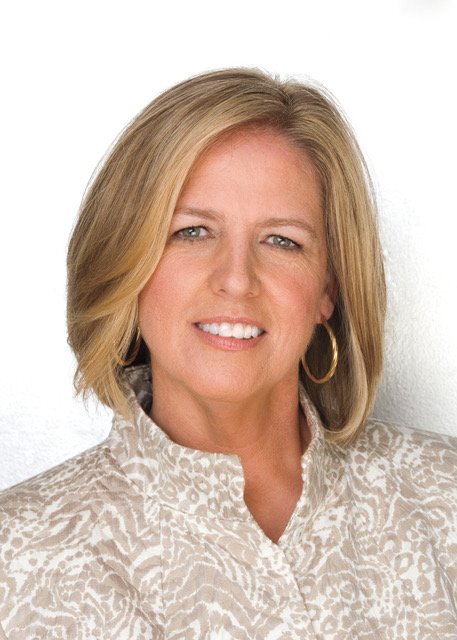 (Connecticut Cottages & Gardens) C&G Insider Tour at the Kitchen and Bath Industry Show this January in Las Vegas. Produced in partnership with KBIS and CTC&G, this popular event has helped to introduce new designers each year to the show.
The daylong tour is curated by CTC&G's Editorial Director, DJ Carey, a longtime supporter and attendee of KBIS. Twenty design professionals will join her on Wednesday, January 22, 2020 for the tour visiting the following brand booths:
• Belwith-Keeler
• Cosentino
• Dacor
• Elkay
• Häfele
• Infinity Drain
• Kohler
• Monogram
• Pitt
• Signature Kitchen Suite (SKS)
• Toto
"Designers at all levels of experience should see what KBIS has to offer in order to grow their business and brand," said Carey. "Now that the tour is in its third year, I can say that I am continually impressed by the show's impact on upcoming trends and the groundbreaking products that are showcased for attending designers — 2020 will be another KBIS not to miss."
In addition to the 11 exhibitors on the tour, KBIS 2020 includes more than 600 exhibitors from throughout the kitchen and bath industry, three days of education and show floor programming and thousands of products to uncover. To register, visit kbis.com. Reduced pricing runs through January 18, 2020.
About KBIS

KBIS, in conjunction with the National Kitchen & Bath Association (NKBA), is an inspiring, interactive platform that showcases the latest industry products, trends and technologies. KBIS is the voice of the kitchen and bath industry and has been for 50+ years.
In 2013, the National Kitchen & Bath Association (NKBA) and National Association of Home Builders (NAHB) announced an agreement to co-locate the Kitchen & Bath Industry Show (KBIS) with the International Builders' Show (IBS) in Las Vegas, Nev. in February 2014 under the banner of Design and Construction Week®. In 2018, both organizations extended the agreement through 2026. The mega-event returns to Las Vegas Jan. 21-23, 2020. NKBA and NAHB will continue to produce separate educational programming and special events though one pass provides access to both shows.
KBIS is produced by Emerald Expositions, a leading operator of business-to-business trade shows in the United States. The company currently operates more than 55 trade shows, as well as numerous other face-to-face events. In 2018, Emerald's events connected over 500,000 global attendees and exhibitors and occupied more than 6.9 million NSF of exhibition space.
More information about KBIS can be found at www.kbis.com.
About the National Kitchen & Bath Association
The National Kitchen & Bath Association (NKBA) is the not-for-profit trade association that owns the Kitchen & Bath Industry Show® (KBIS), as part of Design and Construction Week ® (DCW). With nearly 50,000 members in all segments of the kitchen and bath design and remodeling industry, the NKBA has educated and led the industry since the association's founding in 1963. The NKBA envisions a world where everyone enjoys safe, beautiful and functional kitchen and bath spaces. The mission of the NKBA is to inspire, lead and empower the kitchen and bath industry through the creations of certifications, specialty badges, marketplaces and networks. For more information, visit www.nkba.org or call 1-800-THE-NKBA (843-6522).
KBIS® and NKBA® are registered trademarks of the National Kitchen & Bath Association.
About CTC&G (Connecticut Cottages & Gardens)

CTC&G (Connecticut Cottages & Gardens) delivers the finest luxury design editorial to residents of one of America's most affluent communities. This award-winning publication informs and inspires readers with beautifully photographed features on architecture, interior and landscape design, plus insider views of real estate, entertaining and art. The magazines are oversized and well designed to emphasize superior journalism and photography, inspired by a local "sense of place." Visit cottagesgardens.com. Like us/follow us: Facebook (cottagesgardens); Twitter (@cottagesgardens), Instagram (@cottagesgardens) and Pinterest (@cottagesgardens).
###