Navigate the show like a pro!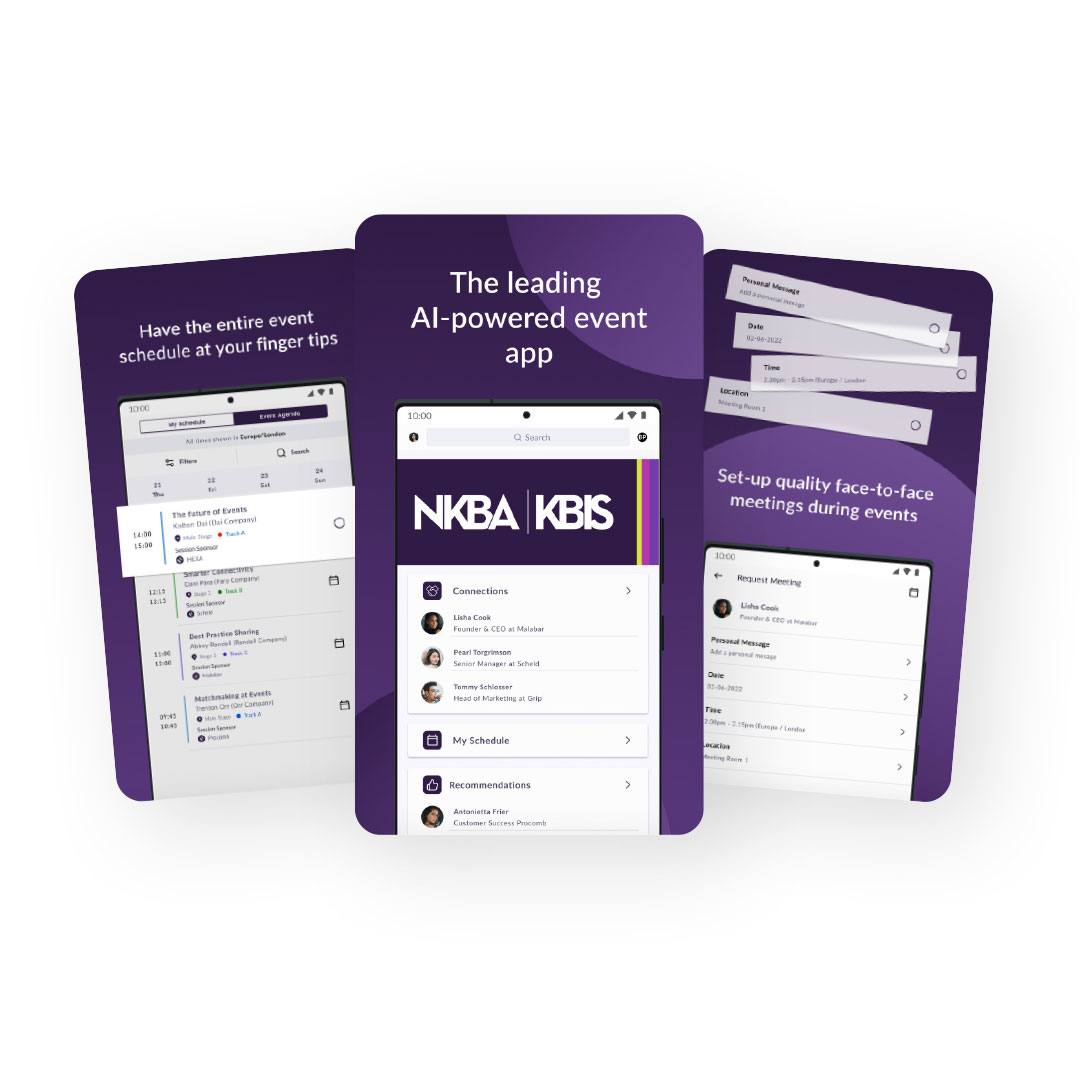 Now available for download!
Create your daily schedule of exhibitors, seminars and events
NEW! Matchmake on the GO with KBIS Match
Search and bookmark exhibitors to visit
Stay in the know with the latest news and alerts
View the latest show maps and show features
Search KBIS 2023 in your Apple or Android App store. Or scan below to automatically download.
You will be prompted to login. Use the email used for your KBIS registration. The password will be the same as what you established for KBIS Match. If you cannot recall, please follow the "forgot your password" prompts.
Scan to Download the Mobile App Now