The Las Vegas Monorail makes your ability to navigate KBIS even easier, saving you time without the hassles of traffic. Riders can conveniently navigate the Las Vegas Strip in less than 15 minutes at speeds of up to 50 mph.
KBIS is pleased to offer you discounted Monorail tickets with a completed KBIS registration.  Participants will receive the following discounted Monorail ride pass that will be integrated into your show registration fee and badge QR code via the KBIS registration site.  Monorail Ride Passes purchased at stations or any means other than through this integration will not be eligible for this discount.
24-Hour Unlimited Ride Pass:       $13.00
2-Day Unlimited Ride Pass:            $23.00
3-Day Unlimited Ride Pass:            $24.65
4-Day Unlimited Ride Pass:            $30.60
5-Day Unlimited Ride Pass:            $36.55
6-Day Unlimited Ride Pass:            $42.50
7-Day Unlimited Ride Pass:            $47.60
Vegas Loop at Las Vegas Convention Center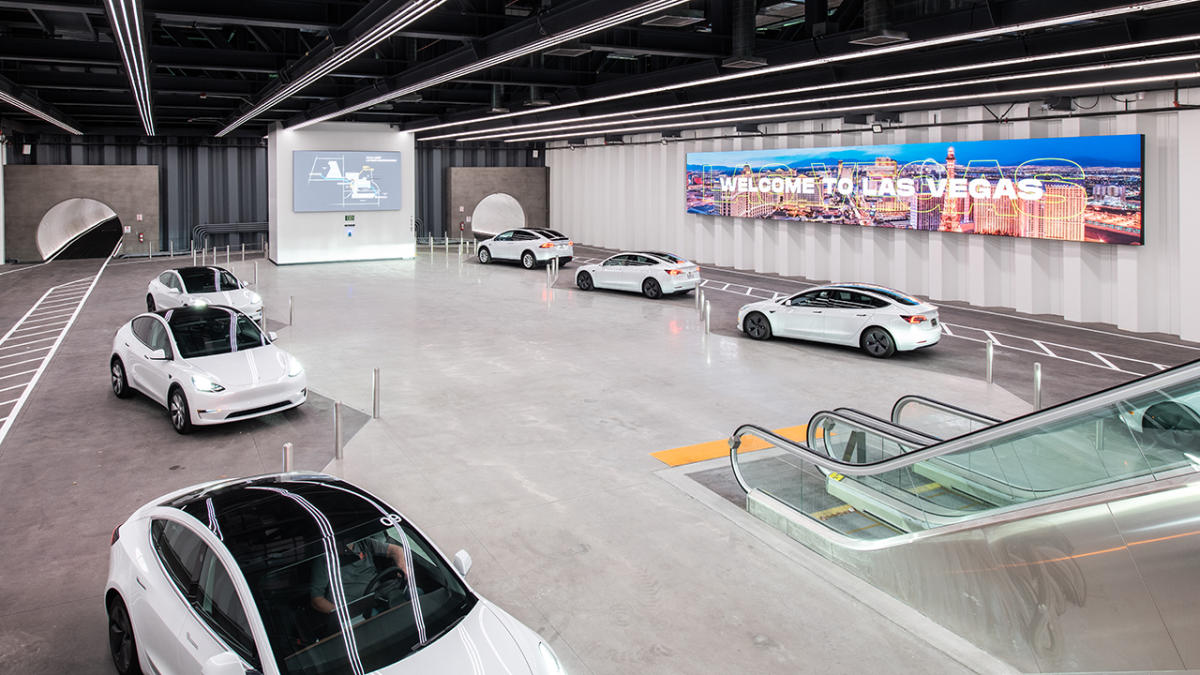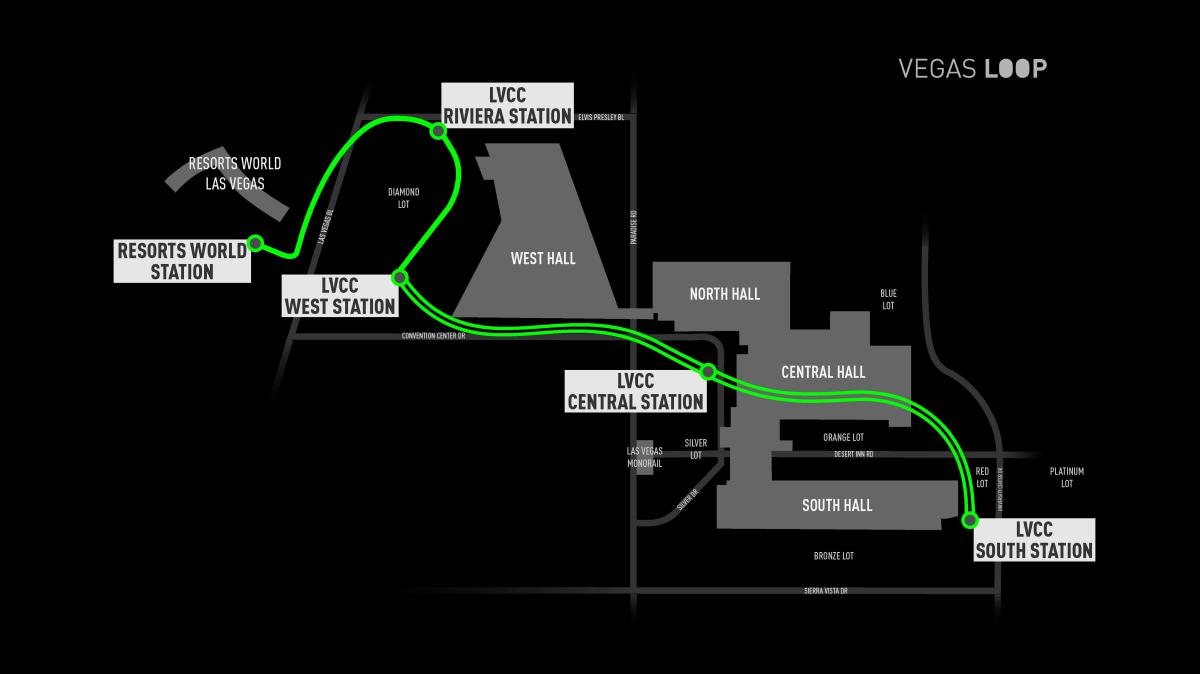 The newly opened Vegas Loop at Las Vegas Convention Center provides fast and accessible transportation for convention and trade show attendees across the LVCC campus, connecting the new West Hall with the existing campus (North/Central/South halls). The Vegas Loop at Las Vegas Convention Center  has officially opened the Resorts World passenger station, providing direct access to and from the Las Vegas Convention Center. Four passenger stations (see map below) offer convenient access between key LVCC destinations and nearby transportation connections, such as the Las Vegas Monorail.
Taxis
Taxis are a reliable form of transportation used throughout Vegas for decades. With several companies to choose from, you never have to worry about there not being enough drivers at a late hour. Unlike other cities, you cannot hail a taxi on the street in Las Vegas. Taxis are required to pick up passengers at a physical address, such as a hotel taxi line. Hotels have specific areas for taxi pick-up, usually near the valet or main entrance.
Rental Cars
The Harry Reid International Airport Car Rental Center houses 10 car rental companies in one location. The center is open 24 hours a day, 365 days a year, with continuous shuttle service to and from airport terminals. There are several standalone rental sites across Las Vegas and a few on site at some hotels, but the airport is the most convenient.
Ridesharing
Ridesharing, commonly associated with Uber and Lyft, is a convenient option for visitors to get around the destination, no matter where you are in Las Vegas. It's as simple as downloading the rideshare app of your choice, inputting some information, and waiting for your ride to show up.
Limousines
Limousines are a fun and fancy way to get you from the airport to your resort and around the city in style. While limos are available at Harry Reid International Airport, your best bet would be to make a reservation.
Bus
The Deuce is Las Vegas' public transportation operated by the Regional Transportation Commission. While the bus runs throughout the destination, there are two routes you can specifically take for the Strip and downtown. Deuce on the Strip will stop at just about every resort on the Strip, while DVX. PDF File runs partially through downtown and Fremont Street. The Downtown Loop is a free shuttle that brings visitors to the exciting scene in Downtown Las Vegas, including the Arts District and Fremont Street Experience.