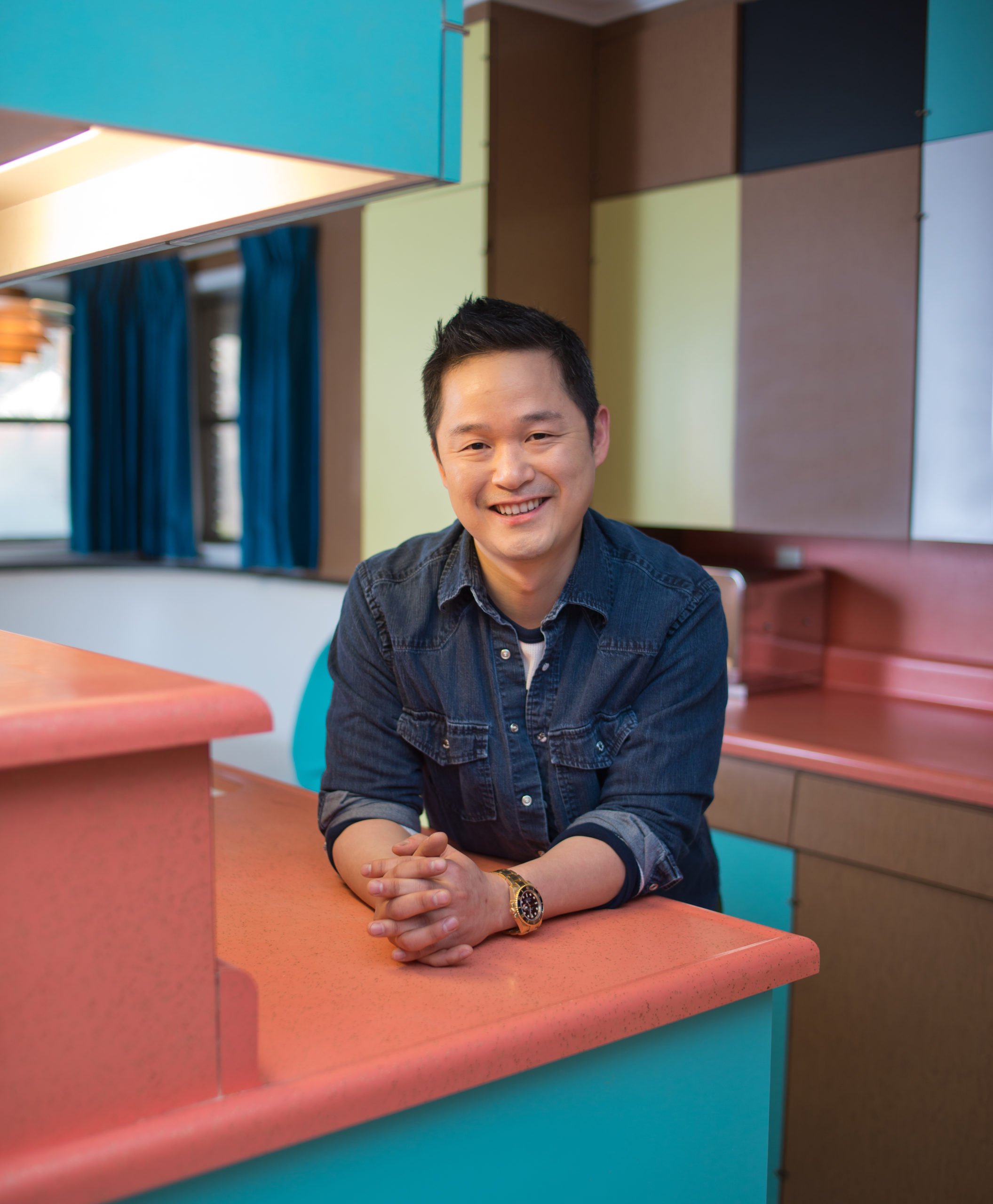 Wilsonart is proud to welcome environmental lifestyle expert, Danny Seo to the Kitchen & Bath Industry Show. Danny will be signing copies of his latest book, in the Wilsonart space, booth #3335. Stay tuned for additional details and information regarding press briefings.
ABOUT DANNY SEO
Environmental lifestyle expert Danny Seo describes his way of living as the crossroads where style meets sustainability.  Through his best-selling books, television programs, products, magazine and syndicated newspaper columns and his how-to lifestyle lectures, Danny Seo continues to share the creative ideas that have made him America's leading lifestyle authority on modern, eco-friendly living.
Born on Earth Day in 1977, Danny has championed the natural biodiversity of our planet from a very young age. On his 12th birthday, he founded the organization Earth 2000 with just a few friends and $23. By his 18th birthday, he had transformed the grassroots organization into the country's largest teenage activist charity, spearheading worldwide campaigns on behalf of the environment.
Danny encourages America to live a greener lifestyle with great style. His first of nine lifestyle books Conscious Style Home (St. Martin's Press; 2001) chronicled his renovation of his parents' home in Green Hills, Pennsylvania, using easy-to-find, eco-friendly materials. The beautifully photographed book received rave reviews in The New York Times, Elle, Food & Wine, Elle Decor, and USA Today, who raved "Say 'environment' to Danny Seo, and it's as if you've punched the word into the search engine Google: Out roars an avalanche of ideas and references that threatens to scramble your brain." Conscious Style Home helped Danny soon become America's favorite environmental lifestyle authority.
Danny's environmental activism and teachings earned him honors from the Albert Schweitzer Institute and, in an honor of a much lighter note, was named one of People's "50 Most Beautiful People in the World."   Danny has also given keynote addresses around the world, including the State of the World Forums, The College of William & Mary and the commencement address to the graduating class of UC Berkley.
Danny's creative how-to approach towards green living is the blueprint for Danny Seo Media Ventures, which includes a multi-platform portfolio of products, corporate partners, and media properties all designed to help people do just one thing to help the world around us.   The publishing segment includes more than 9 books with over 1 million copies in print including the bestselling "Upcycling" series of craft books and a nationally syndicated column called "Do Just One Thing" distributed by Universal Syndicate.   The television segment includes regular appearances on NBC's The Today Show as a lifestyle contributor and previous TV shows including HGTV's "Red Hot & Green" and "Simply Green with Danny Seo."    Danny Seo Media Ventures also has an extensive line of home, beauty and food products sold in over 4,000 stores in the United States, Canada and Europe that range from bedding and bath, mattresses, furniture, organic gourmet food, cookware and bakeware, decorative accessories, gardening equipment, stationary, fragrances, lighting and more sold at stores like TJ Maxx, Marshalls, HomeGoods, HomeSense, and Winners.    More information can be found at dannyseo.com.