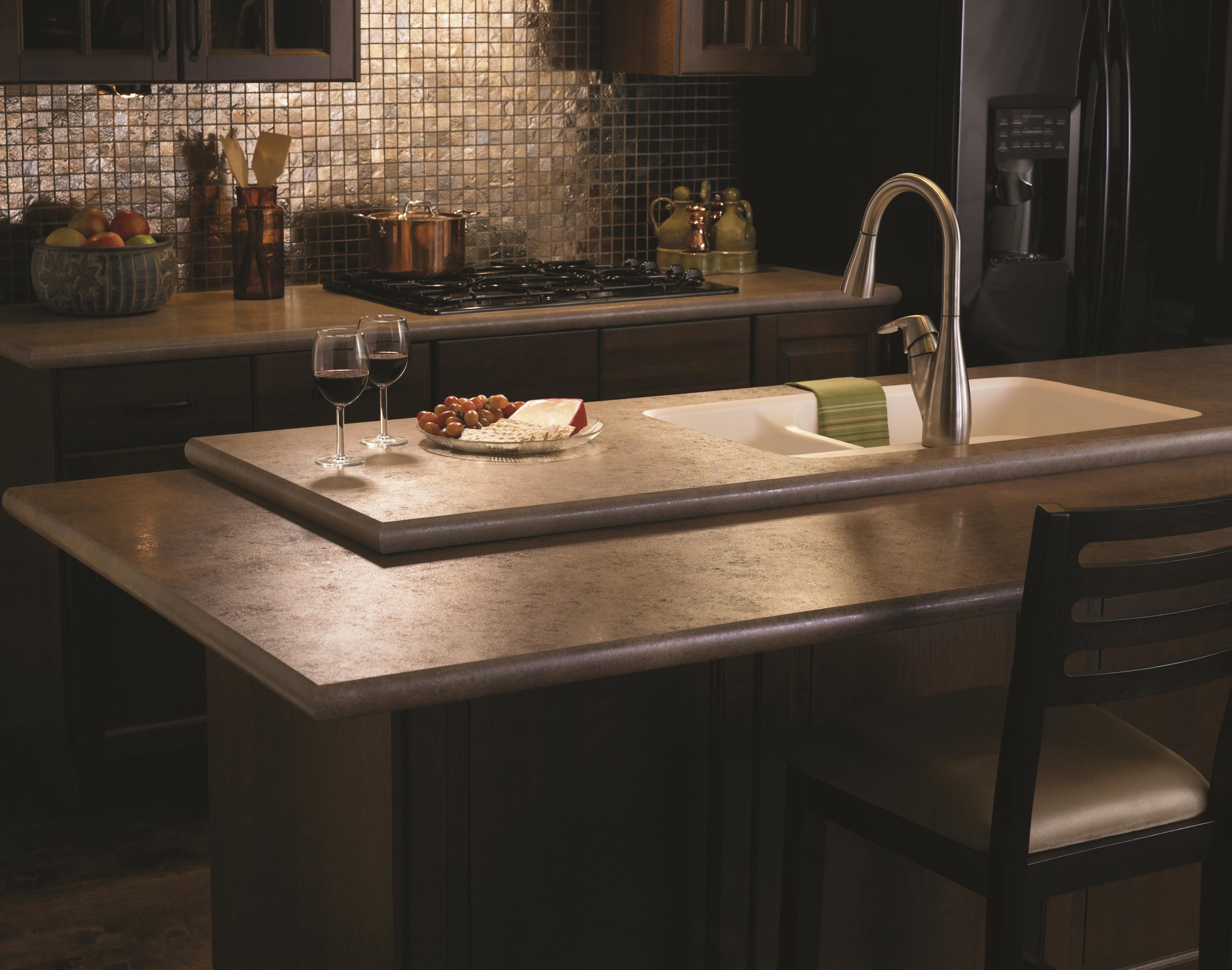 The company that pioneered the beveled edge introduces sleek new modern edges
Seams, like those that used to run prominently down the back of a lady's pure silk stockings or visibly along the edge of a laminate kitchen countertop, used to be all the rage.  But times have changed, clean lines are in and seams have vanished from both our stockings and our countertops.  If you are looking for a seamless look and contemporary solution for your kitchen countertop, Wilsonart, the first laminate manufacturer to produce beveled edge moldings more than 20 years ago, is unveiling two new sleek and modern edges – the Cascade and the Crescent – at the annual Kitchen & Bath Industry Show, booth ##3335.  It's all part of the Wilsonart  HD Kitchen, a contemporary look for contemporary lifestyles.
Inspired by the elegant curve of a cascading waterfall and the gentle arch of a crescent moon, the two new additions to Wilsonart Decorative Edges are a beautiful marriage of hi-tech and hi-touch. Both the Cascade and the Crescent edges give countertops a thicker seamless look while inviting the touch of your hand for a luxurious feel. The edges can be applied to any of the 51 HD color and finish combinations, plus select Wilsonart Premium Laminate designs, allowing various options for customization.
Not only do these new edge profiles add seamless beauty to the modern kitchen, they also provide greater durability to withstand the range of purposes the 21st century kitchen serves.  Wilsonart  HD  with exclusive AEON™ Enhanced Performance Technology ensures that its surfaces are four times more wear-resistant than the industry benchmark (NEMA LD 3-2005) and five times more scuff- and scratch-resistant than standard laminate countertops.
Wilsonart Laminate is available at kitchen and bath dealers, home centers and local fabricators nationwide.