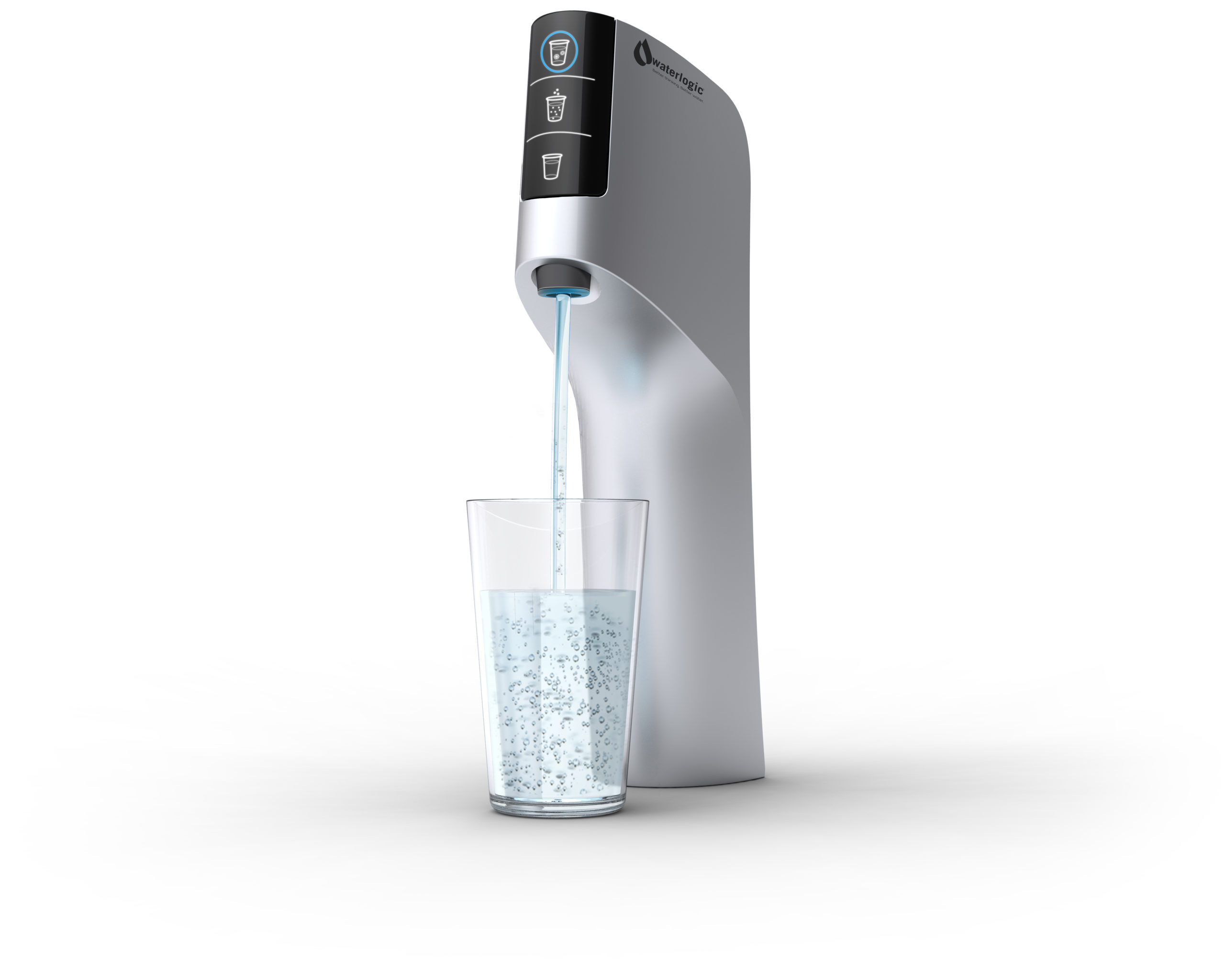 Waterlogic, a leading manufacturer of water purification systems, is now making its groundbreaking Firewall™ technology available to consumers for home use. Unique and contemporary in design, a comprehensive line of mains-connected products along with a revolutionary plug & play water purifier will make their debut at The Kitchen & Bath Industry Show 2013  on April 19-21 in New Orleans and in several countries worldwide in the following months. Participants at the event will be able to see, test and taste the water from these products that guarantee 99.9999% purity 100% of the time.
The new range of residential water dispensing products offers pure, high-quality, great tasting ambient, cold, hot and sparkling water. Available in an arresting variety of colors, the new product line is revolutionary and beautiful in its design approach and overall look and feel. All of Waterlogic's residential products are easy to use and can be self-serviced by the consumer.
The cornerstone of each product is Waterlogic's Firewall™ technology, which in combination with advanced filtration and BioCote® protection, altogether comprise Waterlogic's unique three-stage purification method. Firewall™ is the first technology to eliminate back-contamination via the point of dispense from outside the machine, which until its introduction in 2010 could not be achieved. The results of 5,000 independent third-party tests have proven that Waterlogic's method delivers 99.9999% pure water, 100% of the time.
Recognized as a breakthrough in water purification innovation, Firewall™ is the first to receive both NSF/ANSI-55a and NSF P231 certifications by the Water Quality Association (WQA). Waterlogic's Jonathan Ben-David and Heung Soon (Colonel) Kim were recently awarded the International Award of Merit for their development of the Firewall™ technology at the WQA Aquatech USA 2013 Convention.
About Waterlogic
Founded in 1992, Waterlogic is a worldwide leading manufacturer and global distributor of "Point of Use" (POU) water purification systems to the commercial & residential markets. Listed on the London Stock Exchange (AIM: WTL.L), Waterlogic is present in over 50 countries worldwide. The company's mission is to be the world's authority on making quality water accessible through innovation.