Normal
0
false
false
false
EN-US
JA
X-NONE
/* Style Definitions */
table.MsoNormalTable
{mso-style-name:"Table Normal";
mso-tstyle-rowband-size:0;
mso-tstyle-colband-size:0;
mso-style-noshow:yes;
mso-style-priority:99;
mso-style-parent:"";
mso-padding-alt:0in 5.4pt 0in 5.4pt;
mso-para-margin-top:0in;
mso-para-margin-right:0in;
mso-para-margin-bottom:10.0pt;
mso-para-margin-left:0in;
line-height:115%;
mso-pagination:none;
font-size:11.0pt;
font-family:Calibri;
mso-ascii-font-family:Calibri;
mso-ascii-theme-font:minor-latin;
mso-hansi-font-family:Calibri;
mso-hansi-theme-font:minor-latin;}
Media Contacts:
Alexandra Zwicky / Nicole Haddad
Novità Communications 
alexandra@novitapr.com / nic@novitapr.com
Normal
0
false
false
false
EN-US
JA
X-NONE
/* Style Definitions */
table.MsoNormalTable
{mso-style-name:"Table Normal";
mso-tstyle-rowband-size:0;
mso-tstyle-colband-size:0;
mso-style-noshow:yes;
mso-style-priority:99;
mso-style-parent:"";
mso-padding-alt:0in 5.4pt 0in 5.4pt;
mso-para-margin-top:0in;
mso-para-margin-right:0in;
mso-para-margin-bottom:10.0pt;
mso-para-margin-left:0in;
line-height:115%;
mso-pagination:none;
font-size:11.0pt;
font-family:Calibri;
mso-ascii-font-family:Calibri;
mso-ascii-theme-font:minor-latin;
mso-hansi-font-family:Calibri;
mso-hansi-theme-font:minor-latin;}
True Residential Celebrates 10 Years
of American-Made Excellence,
Exceptional New Products, & Steady Growth at KBIS
(O'Fallon, Mo – January 2018)
True Residential, a luxury home refrigeration brand with commercial DNA,
celebrates 10 years of American-made excellence and continued growth ahead of KBIS 
2019. A division of the third generation, family owned-and-operated and St. Louis-based True Manufacturing, the brand was established to deliver the finest in high-end residential refrigeration backed by a long legacy of commercial
performance. Over the last decade, True Residential has made its mark on the sector
with innovative product
collections and exciting
partnerships and
collaborations, as well as the launch of a dedicated Chicago showroom.
True Residential Director
of Sales and Marketing, Steve Proctor, says, "At our core is a commitment to exceptional American
craftsmanship and design,
an ideal which has
kept our commercial arm at the forefront
of the industry for more than 70 years. At True Residential, we are pleased to carry forth this
tradition of excellence in our products for the home as the brand
continues
its
trajectory
of
growth in the luxury residential
market."
True Residential debuted
its first generation product line in 2008. The brand
recognized early on the growing demand for indoor and outdoor entertaining spaces in the
residential market. Stylish,
flexible and functional introductions followed that not only satisfied demand, but essentially created it by offering solutions-based products. In 2012, the brand introduced a new 24" product series, followed by the
15" series, filling a need for
compact, yet high-performing refrigeration solutions. True added the 15"
Beverage  Dispenser  to  the mix in 2013, providing another
unique and small-scale option for bar and entertaining spaces—or
simply for a beer aficionado to enjoy a perfect draft pour at home. The now iconic
True 42" Refrigerator and the signature Clear Ice Machine
launched in 2015—the
latter can produce up to 70 lbs of ice a day while  remaining
 the
 most  energy-efficient  ice 
machine  available  to 
the  residential market. The following year the full-size, side-by-side True 48" debuted, as well as a
suite of Undercounter Freezers, which offered homeowners the option to invest in more
compact freezer-based solutions.
True introduced custom color finishes
and hardware options for its
full-size refrigerators and new column refrigeration units in 2017. Dubbed
Build Your True, the program offers interior
designers and their clientele the ultimate customization in luxury refrigeration. Inaugural custom finishes included
Antique White, Matte Black and Gloss Black and the hardware options
included copper, brass and chrome.
Also in 2017, True unveiled
its first ever dedicated showroom in Chicago's
The Mart building.
Designed by Vanessa Deleon and located in the Design Resource Center (Suite 163) within
LuxeHome®, the space is a complementary resource
to True's growing
network of dealers
across the country.
In its 10th anniversary year, the brand added
exciting new cobalt blue and matte white finishes and gold and pewter hardware options to the Build
Your True program, opening up an expanded
palette to suit a wide range of spaces and styles. Other significant 2018 introductions included
a new 48″-glass door, full-size
refrigerator, as well as an industry first, a 30"-glass door column. Also introduced were True's Joining Kits, which unite any two or three of the brand's 30″
columns for one seamless look.
Looking ahead,  True is expanding distribution in the luxury marketplace with new commercial-quality solutions. KBIS 2019 will serve as the launchpad for new
undercounter units in custom colors
and finishes, as well as a roster of new designs
including an exciting new color, which will be unveiled for the very first time
at the show.
# #  #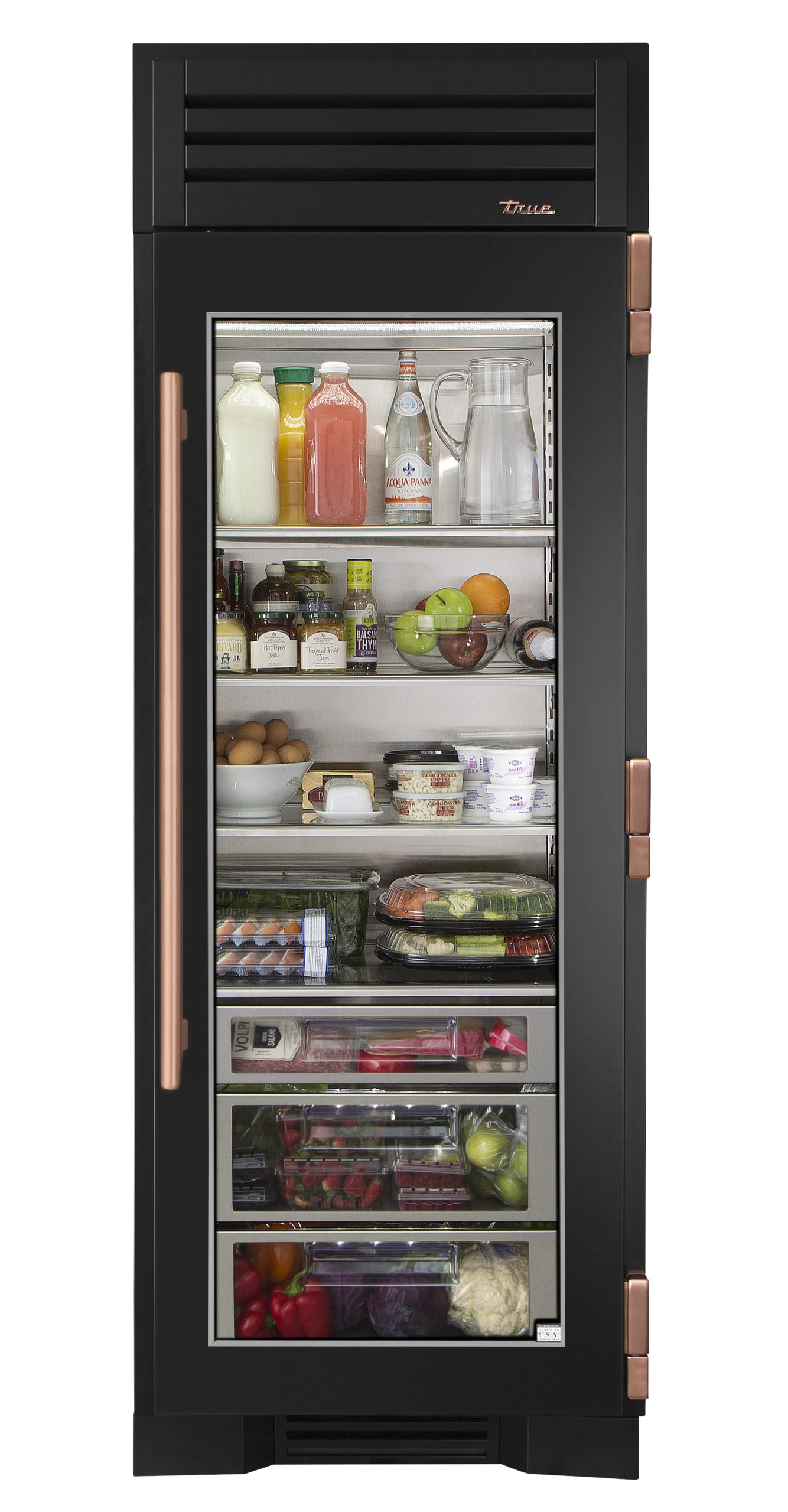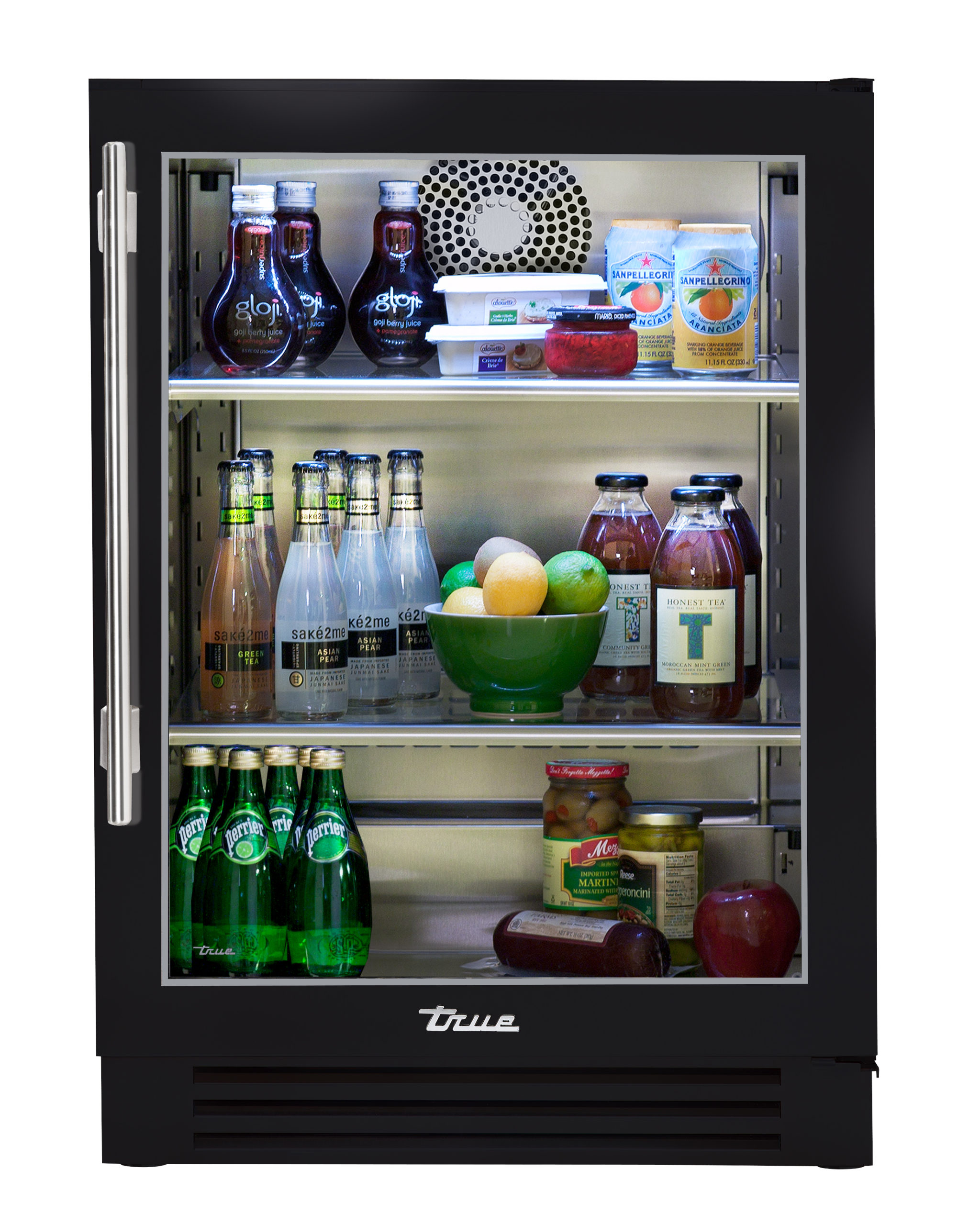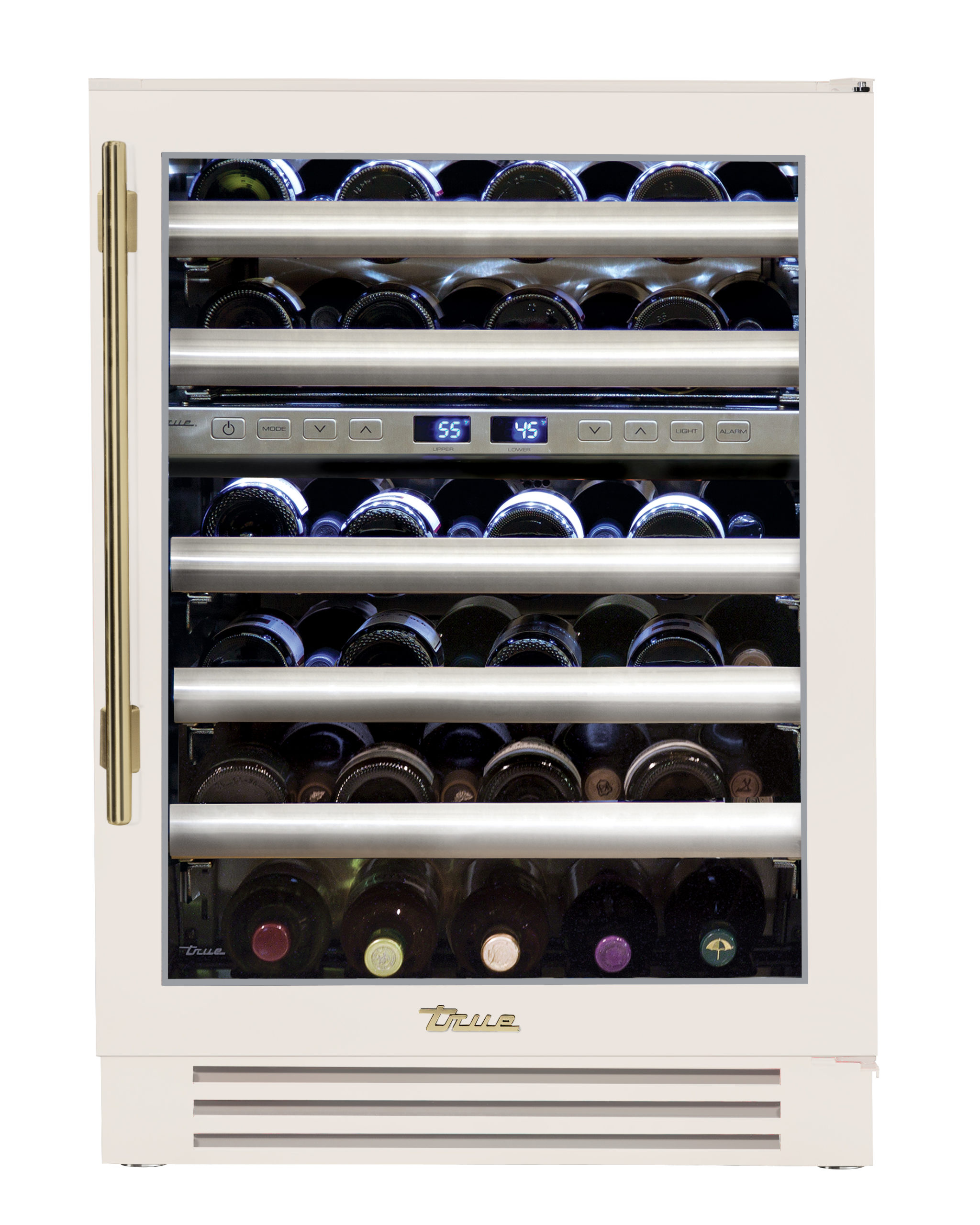 About  True
Residential: True® Residential is a division
of True® Manufacturing Company. For more than 70 years,
True has been an industry
leader in commercial
refrigeration. Now, homeowners can experience
that same quality with True® Residential, an authentic commercial refrigeration line refined for the home. Handcrafted in the USA
with the same meticulous attention to quality and detail industry professionals demand,
the residential series includes full-size refrigerators
and refrigerator columns; and undercounter wine cabinets,
refrigerators, beverage centers, refrigerator drawers, beer dispensers and ice
machines. For more information about True® Residential, call 888-616-8783 or
visit true-residential.com.