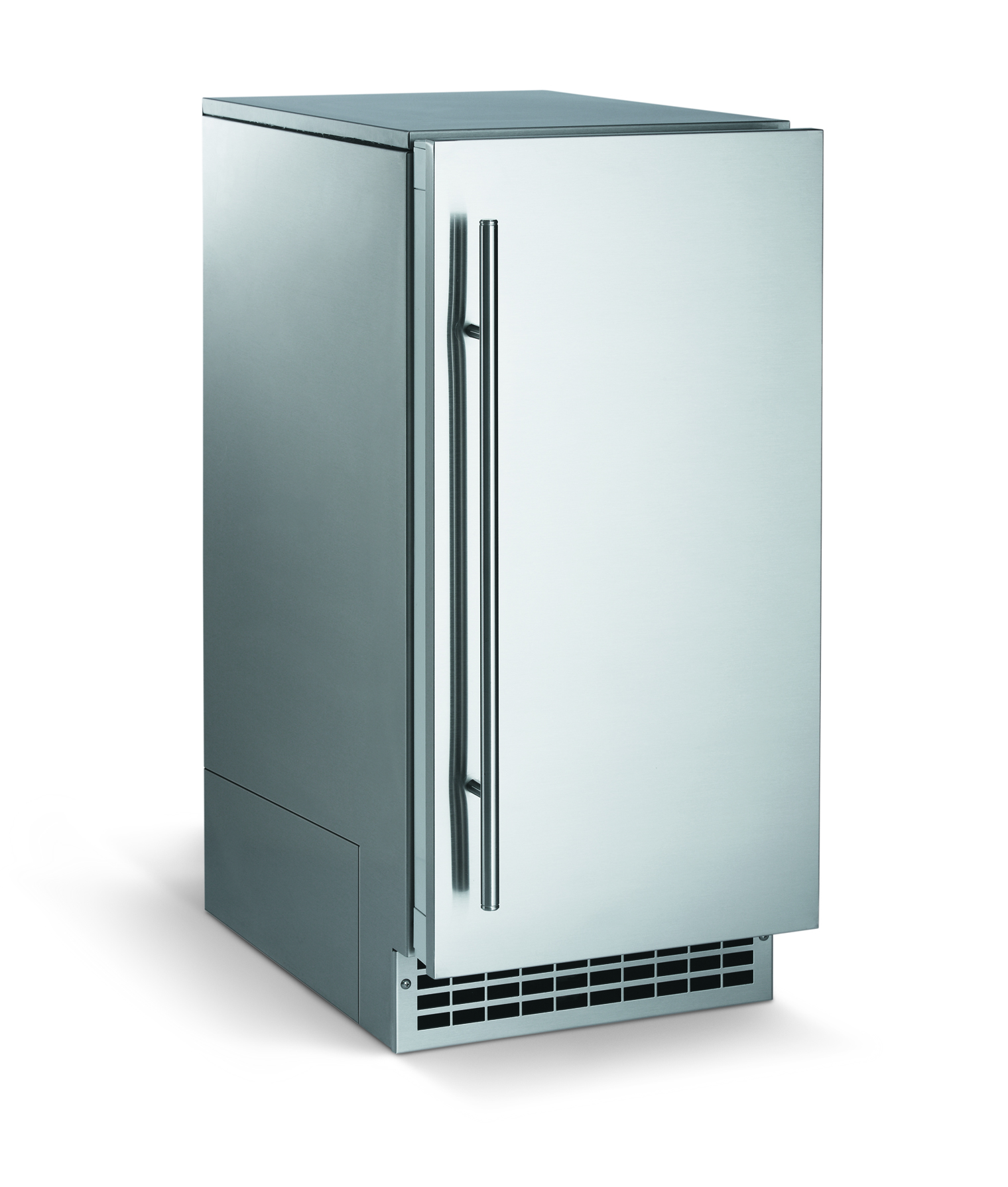 Scotsman® Ice Systems, the innovator of the popular chewable ice that has become a fast food craze, now brings the same soft, chewy ice into the home with its new Brilliance® residential nugget ice machines.
These 15-inch ice machines conveniently fit under the counter in the kitchen, bar or outdoor setting, and dispense the same Original Chewable Ice™ that took the country by storm when Scotsman first introduced the ice to the foodservice industry in 1981.
Scotsman's nugget ice is made with bits of compacted ice that are soft and chewable.  Its soft form enables the ice to take on the flavor of the beverage to create a better tasting drink.  For the first time, consumers can satisfy their cravings for this delicious ice in the convenience of their own homes.
Producing more than 80 pounds of soft ice in 24 hours, Brilliance Nugget ice machines not only complement any kitchen or home entertainment area, but offer energy and water efficiency benefits as well.  Designed with a sleek stainless steel cabinet, they can be installed with a custom wood front to match surrounding cabinetry, enabling them to virtually disappear.   Or, to provide design flexibility, they will accept a white, black or stainless steel front panel accessory kit.
Brilliance Nugget is also approved for outdoor use to equip your open-air entertaining area, whether on the deck or by the pool.  In addition, they also feature user-friendly control panels, lighted bins and self closing doors, and are available with built-in drain pumps to allow installation flexibility.
About Scotsman Ice Systems
As one of the world's largest manufacturers of ice systems, with more than 300 models of ice machines, storage bins, and ice and water dispensers, Scotsman is dedicated to developing today's most innovative ice solutions. Scotsman created the 15-inch consumer ice machine category 40 years ago, and the Brilliance collection demonstrates continued innovation with more convenience, efficiency and reliability.  Other products available in the Brilliance collection are the Brilliance Gourmet Cuber ice machine and Wine Storage Unit.  For more information, visit www.scotsman-ice.com.