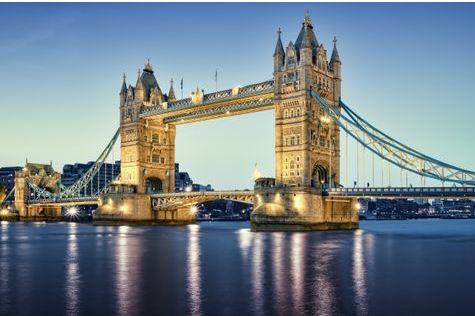 As Queen Elizabeth celebrated 60 years as Monarch with her Diamond Jubilee in 2012, the eyes of the world were transfixed on British tradition. This historic milestone was hallmarked with a host of celebrations highlighted with English pageantry. Visions of stately castles, lush gardens and luxurious refinement conjure a sense of old world charm and dignified elegance that can only be found in Great Britain. These details, coveted by royalty, dignitaries and heads-of-state for centuries, abound in the new ROHL Perrin & Rowe® Jubilee collection.
This collection of faucets, shower kits, optional showerheads and accessories for the bath, is inspired by classic English design styles and incorporates current technology with tailored, uncompromised attention to detail. Carefully curated and consciously priced, the ROHL Perrin & Rowe® Jubilee Collection maintains the standards of excellence exercised throughout the entire Perrin & Rowe® line, including use of the highest quality materials and craftsmanship, but with a value added price.
Each piece in the collection is hand-polished or brushed for a beautiful lasting shine and is ideal for dressing the bathrooms, carrying your signature style throughout the home.
Georgian Jubilee Collection
Popularized by architect Sir Christopher Wren, and admired for its symmetrical design, classic proportions and decorative elements, Georgian style architecture is commonly associated with the reigns of England's King Georges I through IV, during the years of 1714 to 1830. In 1809, King George III became the first British Monarch to celebrate a jubilee.
The style immigrated to the United States via Pattern Books – an early architectural reference imported from Europe by colonial builders. Centuries later, the Georgian style is still appreciated for its pure lines and understated elegance and is distinguished in the Jubilee Collection by the classic details of the ROHL Perrin & Rowe® Georgian Era 3-Hole C-Spout Widespread Lavatory Faucet (U.3712LS/U.3713X).
Edwardian Jubilee Collection
The Edwardian style is attributed to English monarch Edward VII, son of Queen Victoria, who reigned between 1901 and 1910. Often referred to as the "Gilded Era", this early 20th century style continued the Victorian tradition of reviving and blending older styles. Drawing inspiration from the Georgian, Medieval and Tudor styles, the Edwardian Era reflects a time when sophistication and elegance were the standard in the finest hotels and residences.
Softly rounded, sophisticated lines and uncomplicated ornamentation as exemplified in the ROHL Perrin & Rowe® 3-Hole High Arc Spout Widespread Lavatory Faucet (U.3760L/U.3761X) define this architectural style. Like the fashions of the day, a more casual, comfortable mode of living was being adopted and elegance was synonymous with ease and malleability. The style is a precursor to the more relaxed styles which gained prominence in the early 20th century.