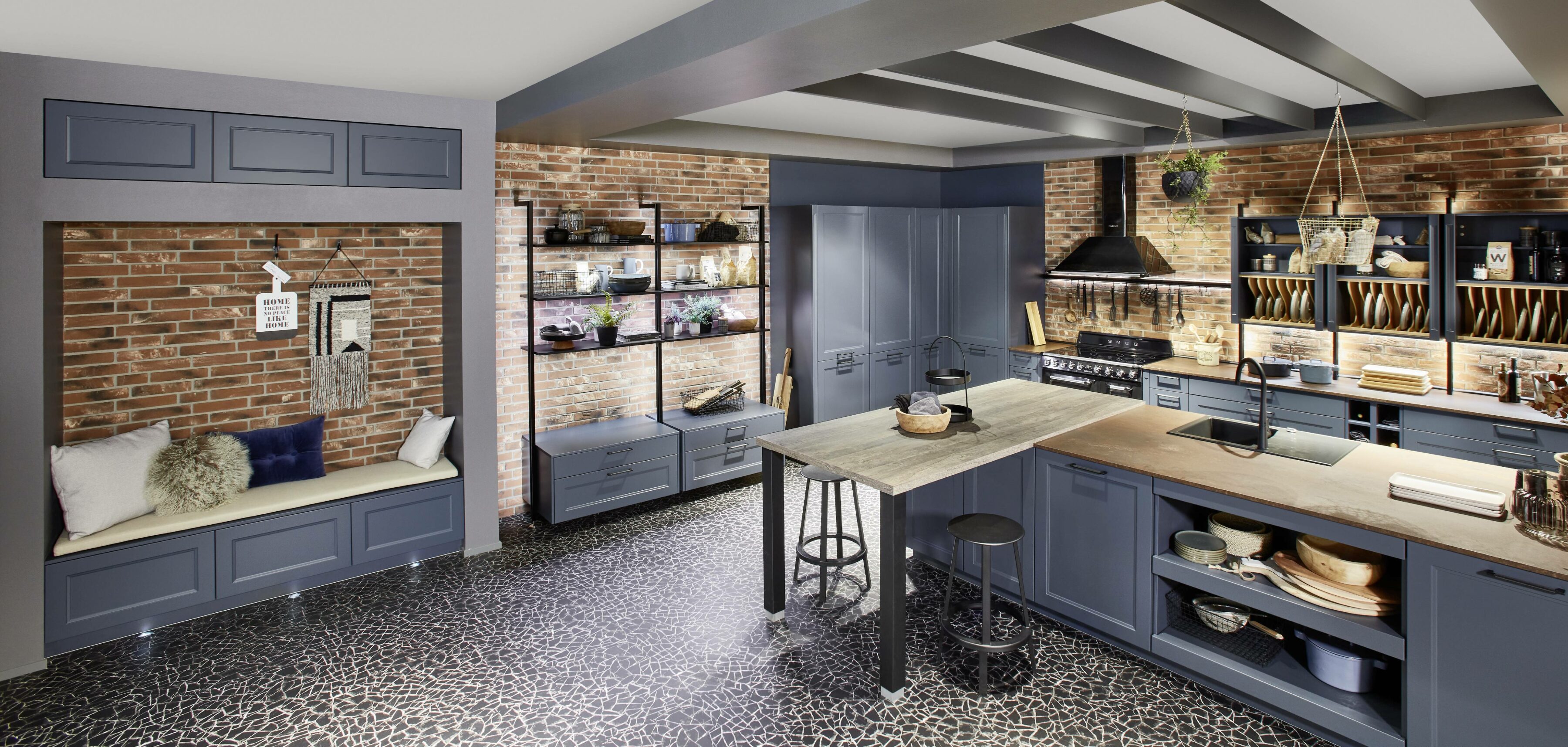 nobilia's purposeful design philosophy derives from the principles of the Bauhaus movement: form-follows-function. Maximize every kitchen component and design for long-lasting performance that fits the modern aesthetic of homes today.
At KBIS 2023, nobilia infuses that philosophy in every new introduction – including its CASCADA collection (778), featuring Nordic-inspired Fjord Blue. The kitchen is built on the latest directions driving modern design.
Beauty Outside
CASCADA features a streamlined modern cottage style, aligning a design aesthetic that tops the list of design trends tracked by NKBA in their 2023 Design Trends (transitional, natural and contemporary are numbers 1, 2 and 3).
It's an urban oasis with a cozy twist – where opposites do attract by capturing the contemporary flair of urban life with a cozy cottage lifestyle to create a cutting-edge kitchen with clever functionality.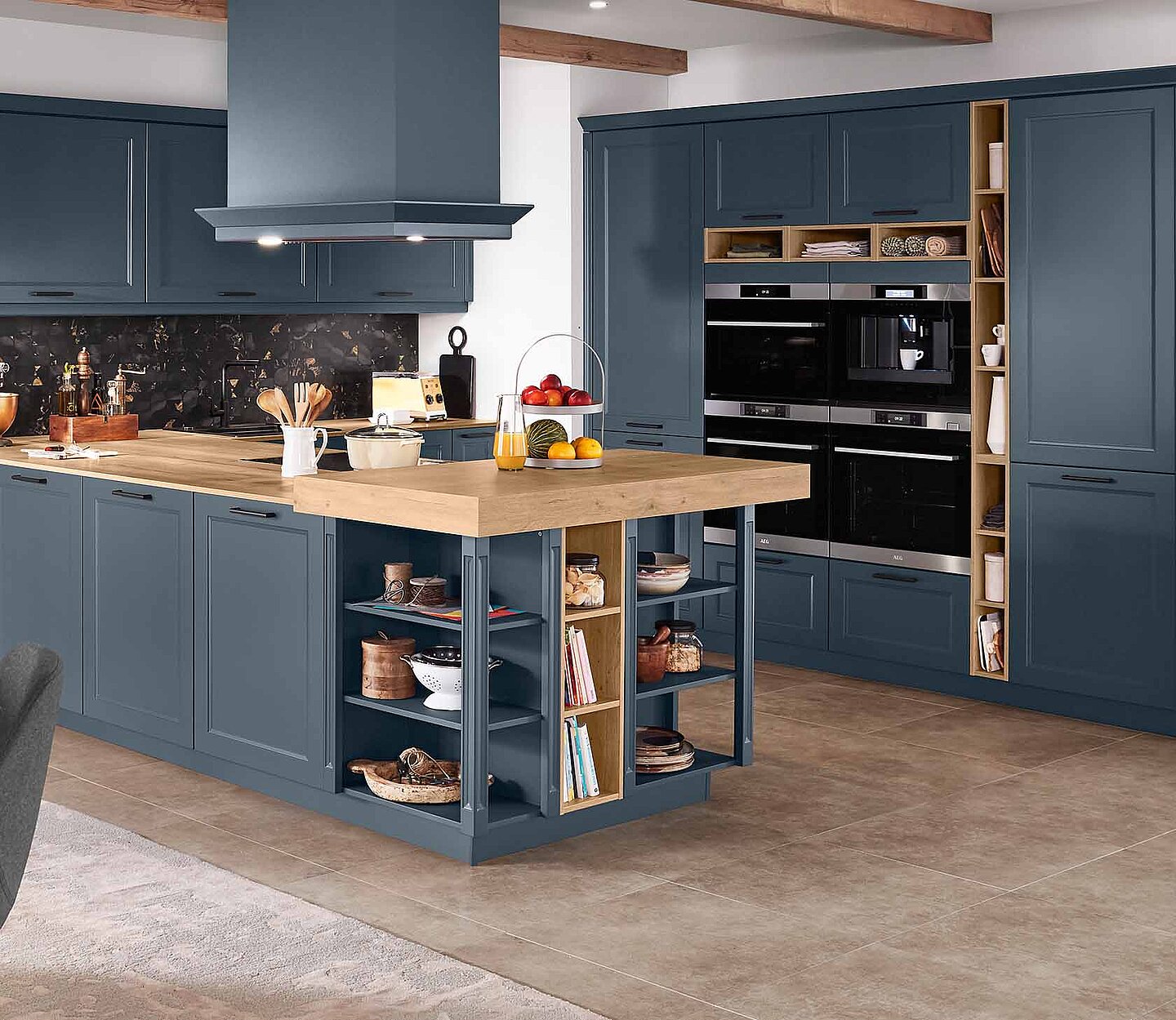 The new kitchen also features a color trend that continues to grow – that being the use of blue. The name Fjord Blue is derived from natural bodies of water and inlets created by glaciers. This deep, saturated blue hue has a slightly warm undertone and layers in plenty of texture with natural and neutral wood tones. This warm blue is versatile as it adds depth, a touch of moodiness, and a nod to nature.
Key Takeaways:
New collection
Aligns with leading design directions, and a shift more firmly toward transitional and contemporary design
Warm take on color in the kitchen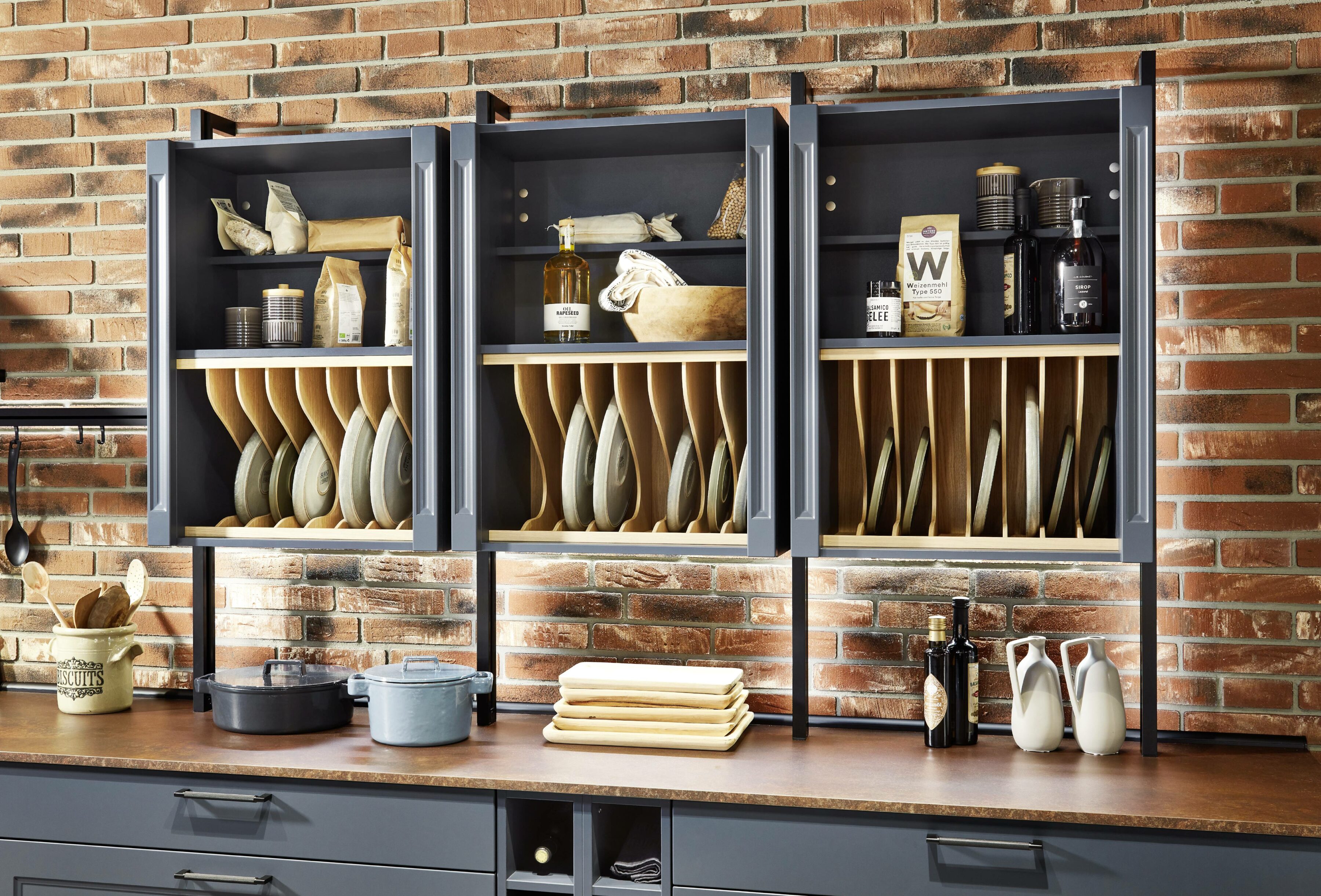 Beauty Inside
nobilia's European Kitchen Furniture goes far beyond the permanent frameless cabinets that Americans know. Behind every nobilia component, including what is featured here with the new CASCADA collection, is the best in German engineering for ultimate flexibility and full-access construction, as well as the integration of intelligent features for more efficiency, more comfort, and more options at the best experience.
When looking behind the doors and drawers, you'll find 4 tenets of nobilia's European Kitchen Furniture, featured within every nobilia collection, including new CASCADA:
Flexibility

Think about flexibility from the perspective of components that can adapt to a variety of living environments.

Intelligent Construction

The philosophy of intelligent construction maximizes every bit of the component capabilities, including offering more storage. Also, modular units stand on legs and pillars to prevent water seepage and to allow for easy leveling of floor components. Plinth panels unify the horizontal lines and technologically advanced materials meet stringent global sustainability requirements and are incredibly durable.

Personalized Components

A variety of finishes and materials provide innovative and damage-resistant functional surfaces meant to withstand the everyday.

User-Centered Design

nobilia's kitchens are essentially designed in accordance with ergonomic principles. Among these are: minimizing legwork and adapting the working heights to the homeowners as well as the installation of household appliances at accessible heights. Cascada 778 showcases the new wall shelf with the integrated plate rack which helps to provide additional storage, too.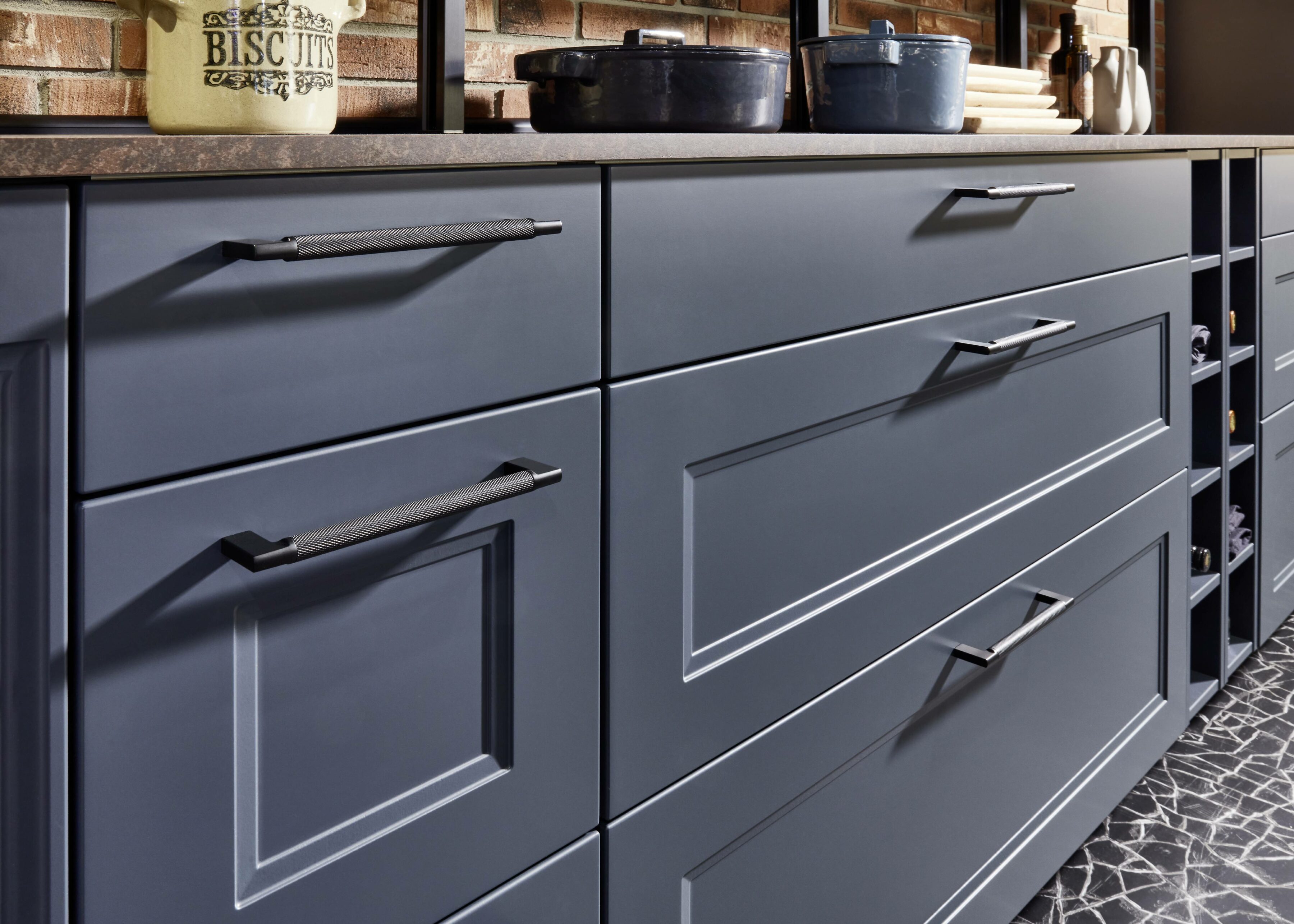 The nobilia Story
Kitchen Furniture Manufacturer. Serving 90 countries, building 753,000 kitchens per year, with 1.5 billion dollars in revenue.
nobilia manufactures 35,000+ different components using highly automated intelligent production. The company's kitchen components meet the highest standards when it comes to construction, stability, safety and longevity, with quality that has been tested and certified.