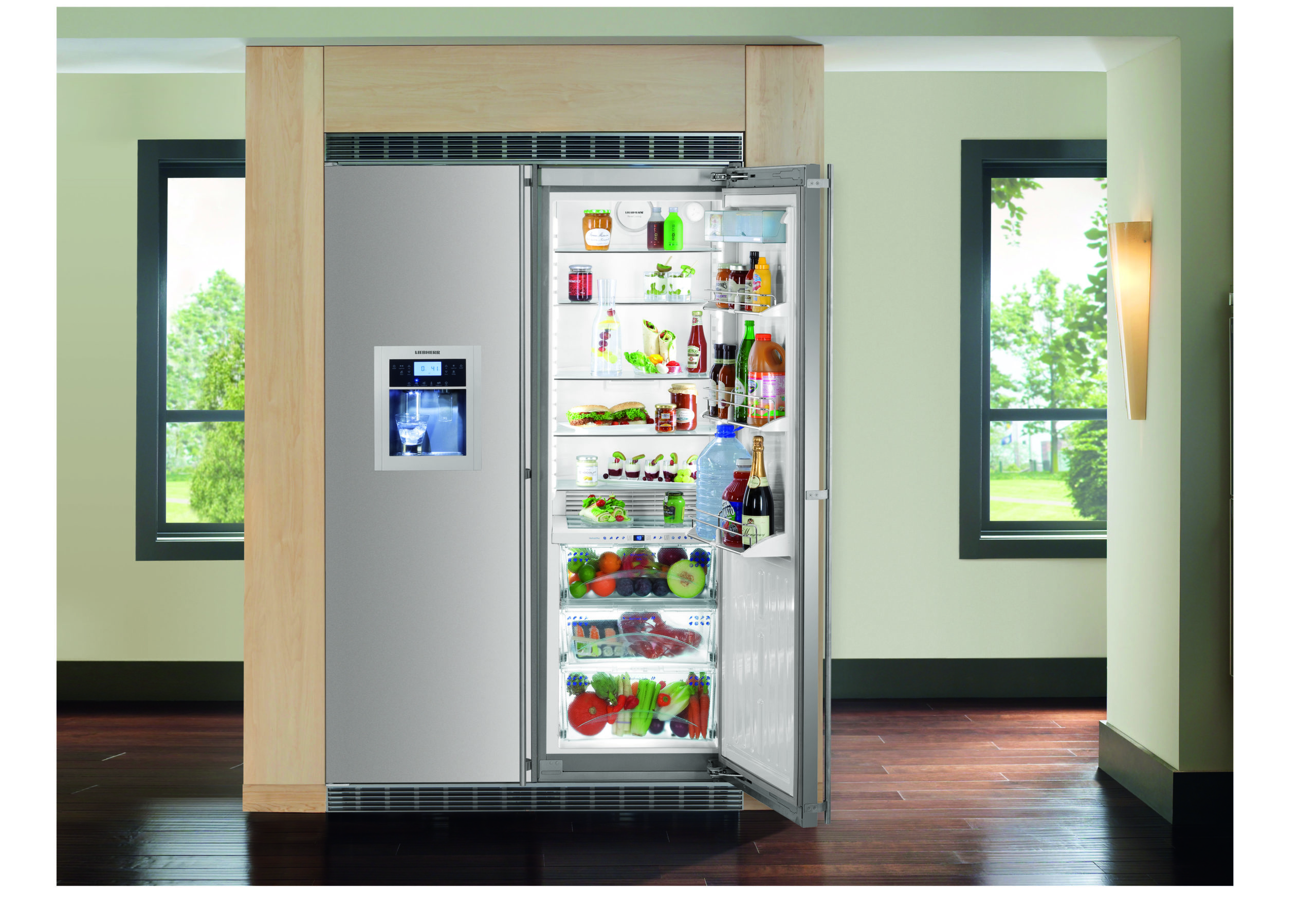 In spring 2013, Liebherr is launching their new SBS 244 48″ Built-in Refrigerator. This stainless steel unit is a milestone for the German manufacturer as it introduces Liebherr™s patented technology, BioFresh Plus. The BioFresh Plus technology provides greater flexibility and control for ideal food storage conditions. Stored at the ideal temperature and humidity, food in the BioFresh Plus compartments retain its healthy vitamins, aroma and fresh appearance up to three times longer than in a conventional fridge.
With its independent electronic control system, the temperature in three separate BioFresh Plus compartments can be adjusted from 28ºF (best for storing fish), to 48ºF (best for exotic fruits).
Liebherr is encouraging homeowners to store their food according to its nutritional elements. To make it an easy process Liebherr has outlined the vitamins of everyday grocery items and the particular BioFresh Plus compartment they should be stored in:
For instance, the crucial Vitamin A can be found in items including carrots and broccoli. When stored in a BioFresh Plus compartment at 32ºF these foods can last up to 80 days, much longer than when stored in traditional vegetable bins.
Vitamin B6, found in fish, lasts up to 7 days longer in Liebherr™s BioFresh Plus compartment at 28ºF, when compared to traditional refrigerators.
Vitamin C, found in grapefruits and oranges should be stored at 43ºF, to last up to 17 days.
The SBS 244 is changing how we store and consume food. Not only does the unit store food much longer than in traditional refrigerators, but it also stores groceries at the ideal temperatures and humidity needed in order to best maintain their unique vitamins and nutrients. Fruits, vegetables, meats and fish that have high vitamin content make a vital contribution to a healthy diet. The right mix gives the healthiest lifestyle – as every natural product has its own special properties and substances.
The stylish stainless steel SBS 244 also features a water and icemaker on the door, a first for Liebherr.
Available in Spring 2013, Liebherr™ SBS 244 is ENERGY STAR® rated and is available at fine and specialty appliance retailers across the U.S. and Canada with a manufacturer suggested retail price of $8,000 USD. Consumers and members of the design trade can find an authorized Liebherr retailer by visiting www.liebherr-appliances.com and clicking on the 'Inquire™ tab.