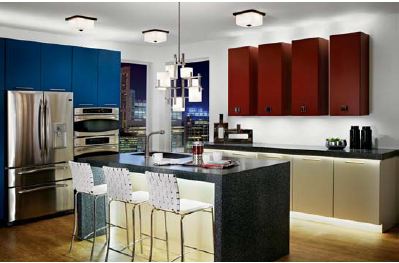 Kichler® Lighting takes tape lighting to a new level with Taskwork LED Tape in a wide range of options for creating beautiful, energy-efficient lighting. The sleek, ultra-low profile Taskwork LED Tape from Kichler is available for flexible indoor/dry, indoor/damp and outdoor/wet applications, including home theaters, game rooms, kitchens, baths, decks, patios or anywhere imaginable. Perfect for enhancing tray ceilings, highlighting cabinet toe-kicks or creating wall-wash effects, it can create lighting effects in a variety of applications. The safe, 24-volt tape is  fully dimmable and comes in a range of white light and color options and convenient lengths up to 20 feet.
"Our new Taskwork LED Tape offers high-quality, even light ideal for both decorative and practical applications," says Jeff Dross, Kichler's corporate director of education and industry trends. "With its affordability, incredible versatility and ease of installation, designers and homeowners can be more creative and efficient with how they use and layer light."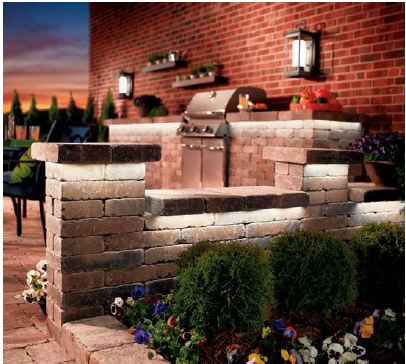 When tucked into bookshelves, under counters, above cabinets and inside coves, the sleek fixture disappears, leaving targeted areas awash in light to aid in task work or highlight architectural features. Outdoors, Taskwork LED Tape adds ambience and aids in nighttime navigation when used around barbecues, gazebos, decks and planters.
Kichler's Taskwork LED Tape for indoor/dry use (such as living and dining rooms) and indoor/damp use (including bathrooms and kitchens) is available in both high and low lumen output options for a choice of light intensity. High output Taskwork LED Tape (200 lumens per foot) is ideal for task lighting, while the low output version (100 lumens per foot) is perfect for accent lighting.
Many Options for Extreme Versatility
Designers and homeowners can select from a range of white light so lighting works in harmony with home décor and foliage colors. All available with a Color Rending Index of 80, options include:
2,700 Kelvin (K) warm, white light – Perfect for pairing with color palettes often associated with traditional design, such as earth tones, natural-stained wood and wood tones, brushed bronze and antique brass.
3,000 K pure, white light – Ideal for high-contrast design themes and cooler color palettes, such as lightly-colored stone and tile, black granite, stained concrete and white porcelain.
4,000 K cool, white light – Available for indoor use in applications such as retail stores and other contemporary commercial settings.
To add emphasis or flair to a space, consider colorful options such as individual red, green, blue or yellow tape, or color-changing RGB tape controlled by an infrared remote. These color options are ideal for niche, commercial or creative residential applications.