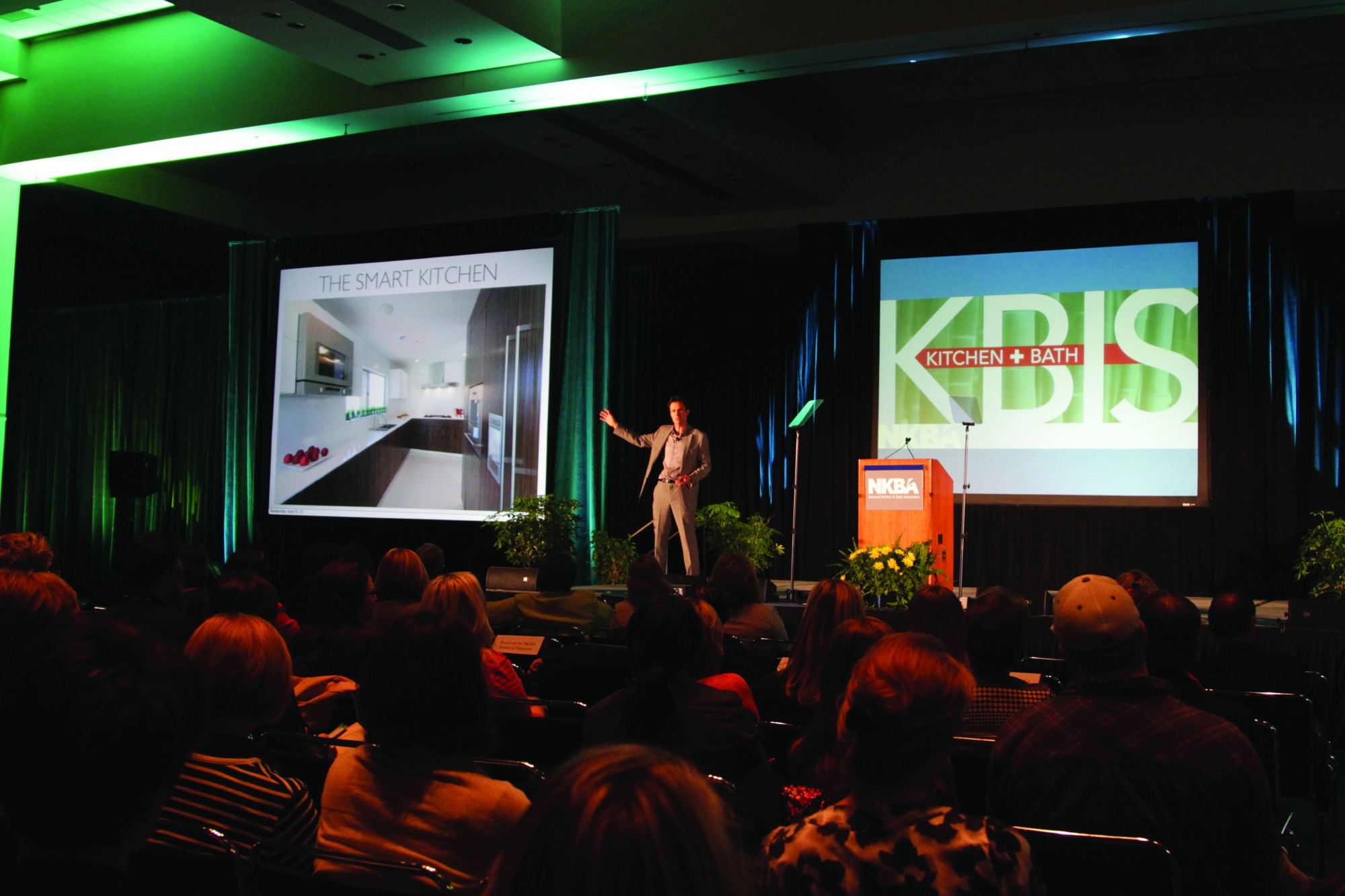 The National Kitchen and Bath Association (NKBA) is happy to announce that this year the Kitchen and Bath Industry Show (KBIS) in New Orleans will feature extensive opportunities for leadership and learning through brand new course offerings, programs and conference sessions.
"KBIS 2013 will not only throw open a bustling show floor of product innovation and the latest industry trends, but will also bring to stage the most inspiring lineup of keynote, conference and featured speakers," said Nancy Barnes, Director of Learning at the NKBA. "This year's conference program will significantly enhance learning opportunities—from the opening session's keynote address, to the prominent industry speakers and the nearly 70 conference sessions—there is surely something for everyone."
The April 19-21 show begins with the keynote address, "The Thank You Economy," by Gary Vaynerchuk, a New York Times and Wall Street Journal best-selling author, as well as a self-trained wine and social media expert. According to Vaynerchuk, social media offers any size business the chance to succeed by reigniting old-fashioned customer-focused values. The keynote session will illustrate how authenticity, originality, honesty and good intent—powered by the Internet and social media—are competitive advantages for small business.
This year, KBIS 2013 will introduce several eminent featured speakers.
— David Bromstad, original winner of HGTV Design Star, and host and designer of HGTV Color Splash, will lend insight into current trends and how they impact design. In doing so, he will touch on topics such as the impact of budget and current challenges in design, survival of small business in today's economy, smart business tactics, and more.
—  Tammy Erickson, CEO of Tammy Erickson Associates, a firm dedicated to helping clients build intelligent organizations, will present on "The Influence of the Generations on the Kitchen and Bath Market," applying her widely recognized research on the generations to the issues facing the kitchen and bath industry.
—David Lingafelter, President of Moen Incorporated, will provide an overview of the home-improvement marketplace with a focus on today's empowered and evolving consumer.
This year, KBIS introduces a brand new conference series, "Voices from the Industry," featuring up to 70 conference speakers representing all industry segments and every level of professional – a platform for industry peers to share new ideas and relevant topics on Design & Inspiration, Business Management, Focus on the Customer, and Sales & Marketing.
KBIS 2013 also offers a set of nine brand new courses on April 18-20, spanning a wide range of industry-relevant subjects including "Integrating Universal Design in the Kitchen," "Google AdWords – An Introduction to Search Marketing," "Improve Your Sales Performance With Consultative Selling," "Recruiting & Hiring for Success," and "Seeing as We Age: Lighting and Aging in Place" among others.
To learn more about the conference sessions and course offerings, or to register for the show, log on to kbis.com.