Hyundai L&C is dedicated to creating a new lifestyle culture with the simple mission of creating satisfied customers and a more abundant world. With that mission in mind, Hyundai L&C proudly introduces its newest design, 'Opimo Collection.'
Coming from the Latin word 'Opimus,' the Opimo Collection presents the abundance of nature's variety and depth. Using the latest technology, Hyundai L&C has created a groundbreaking new chapter in quartz surfacing. By utilizing this technology, they capture quartzite's depth and translucent qualities in a manner that has never been seen in quartz surfacing. The natural color variations in each new design – Le Blanc, Matterhorn, Elba White, Eden, and Patagonia- offer limitless possibilities to any design environment.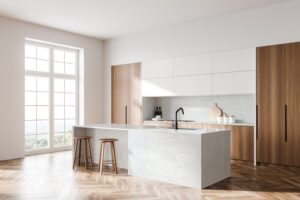 Clean and sophisticated, Eden is abundant with natural beauty. With its layered pattern and subtle movement, Eden reflects the clean nature of a fresh snowfall. Its subtle design presents as a canvas welcoming all types of design styles.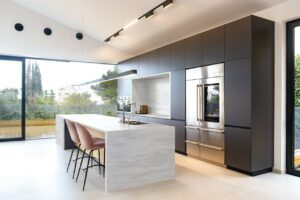 Elba White is a beautiful blend of warmth and depth. The translucent quality is unique to the Opimo Collection. Layers of cool and warm build upon each other mimicking the look of an iceberg. Its unique balance of color, tone, movement, and veining complement any design space and the translucent qualities offer limitless possibilities.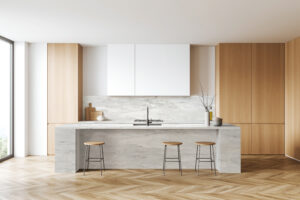 French for 'The White' – Le Blanc pulls inspiration from the French Alps with distinctive stone-colored veining and a beautiful white background covering the full slab. Its subtle tones and delicate movement allow it to be incorporated in any environment.
Bold and strong, Matterhorn mimics the beauty and majesty of this famous mountain with its snow-swept peak rising from surrounding glaciers. Matterhorn offers a bold veined pattern with a dynamic background color. This combination blends together to offer a rugged yet refined design.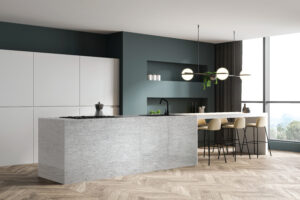 Patagonia captures the limitless colors of this mountainous region with its high stone peaks and glacial fjords. The blend of grey tones and translucent qualities in Patagonia are a perfect combination, balancing the cool and warm tones found in nature. This dark, confident design is sure to enhance the look of any space.
For more information, please visit https://hyundailncusa.com/hanstone-featured-colors