Homaze is revolutionizing the residential remodeling industry with its innovative product and refreshing approach. The software was unveiled at KBIS 2023 to high acclaim and received high-demand praise from visitors and KBIS attendees.
With their mission to support residential remodelers in estimating projects more efficiently and accurately, Homaze leverages the power of data and collective intelligence to eliminate uncertainty and provide residential remodelers with 68% more accurate proposals 8x faster.
The software provides remodelers with everything they need to grow their business, from creating professional grade proposals and estimates to streamlining all client communication.
Homaze's user-friendly interface makes it easy for remodelers to create accurate, data-driven proposals according to industry standards and best-estimating practices in just a few minutes.
At KBIS 2023, Homaze was able to meet and exceed all expectations, drawing high interest and positive feedback from visitors and the judges of the KBIS Kickstarter competition, securing their position as the only software company in the competition finals.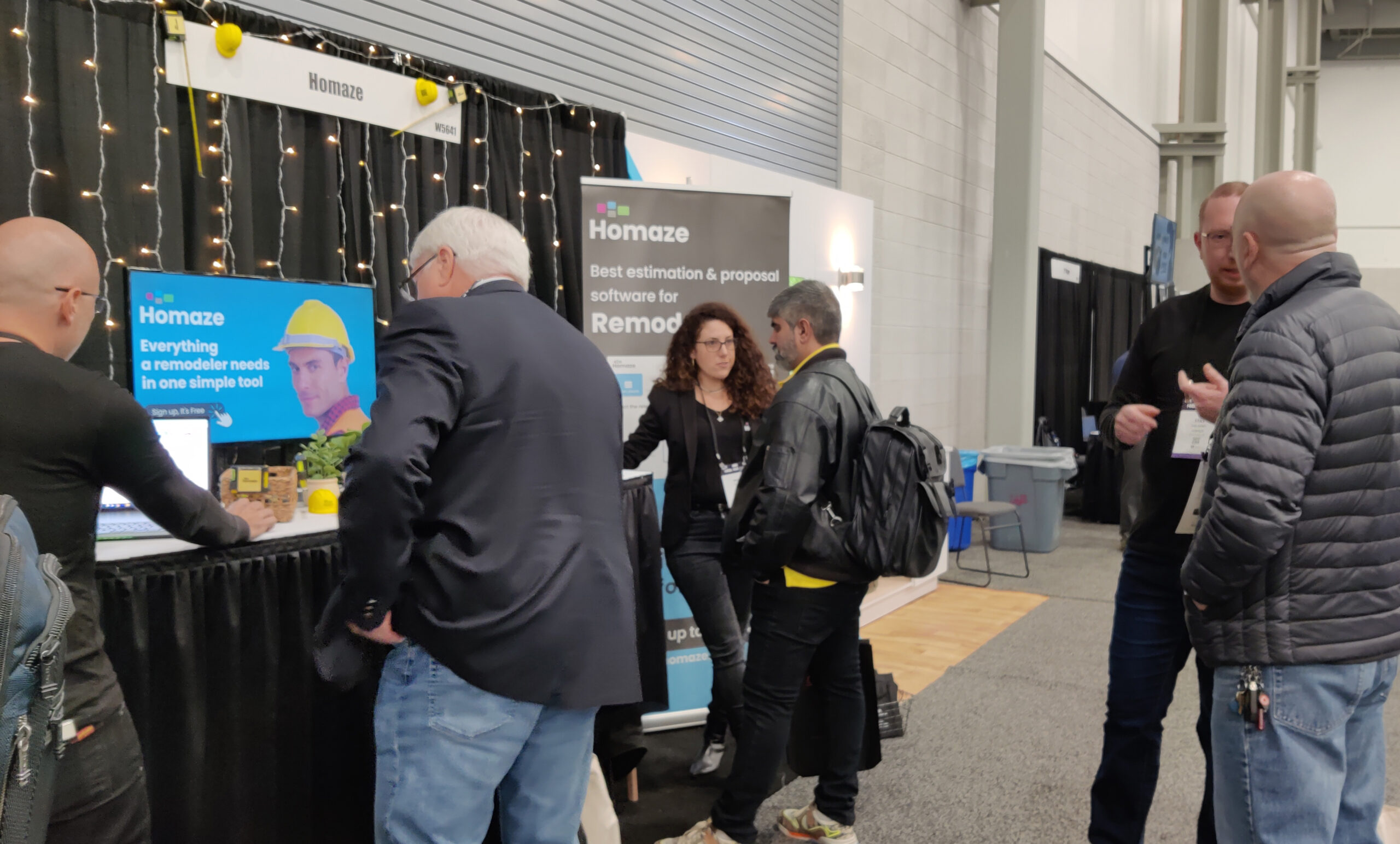 Homaze adapts to the methods of remodelers, improving and evolving with each use to provide a truly personalized experience. The more Homaze customers use the software, the better it fits their needs and helps them work faster and more accurately.
With Homaze, residential remodelers can grow their business systematically based on data and remove the hassle of manual estimation and proposal-making.
Learn more about Homaze's innovative solution at https://www.homaze.com