Video Case Study: Homaze Helps Remodelers Grow Their Business
Check out the video case study of Brener Construction using Homaze software. See how Homaze has helped Brener Construction create consistency, increased transparency, and reduced errors. All of above helped Brener Construction to build an exceptional reputation with their clients and led to business growth.
"When we came across Homaze, it really solved everything for us. Now I take an iPad to a meeting and create a proposal during the meeting. I leave, and five minutes afterwards, the client has the proposal," says Gal Attia, Owner of Brener Construction in NYC.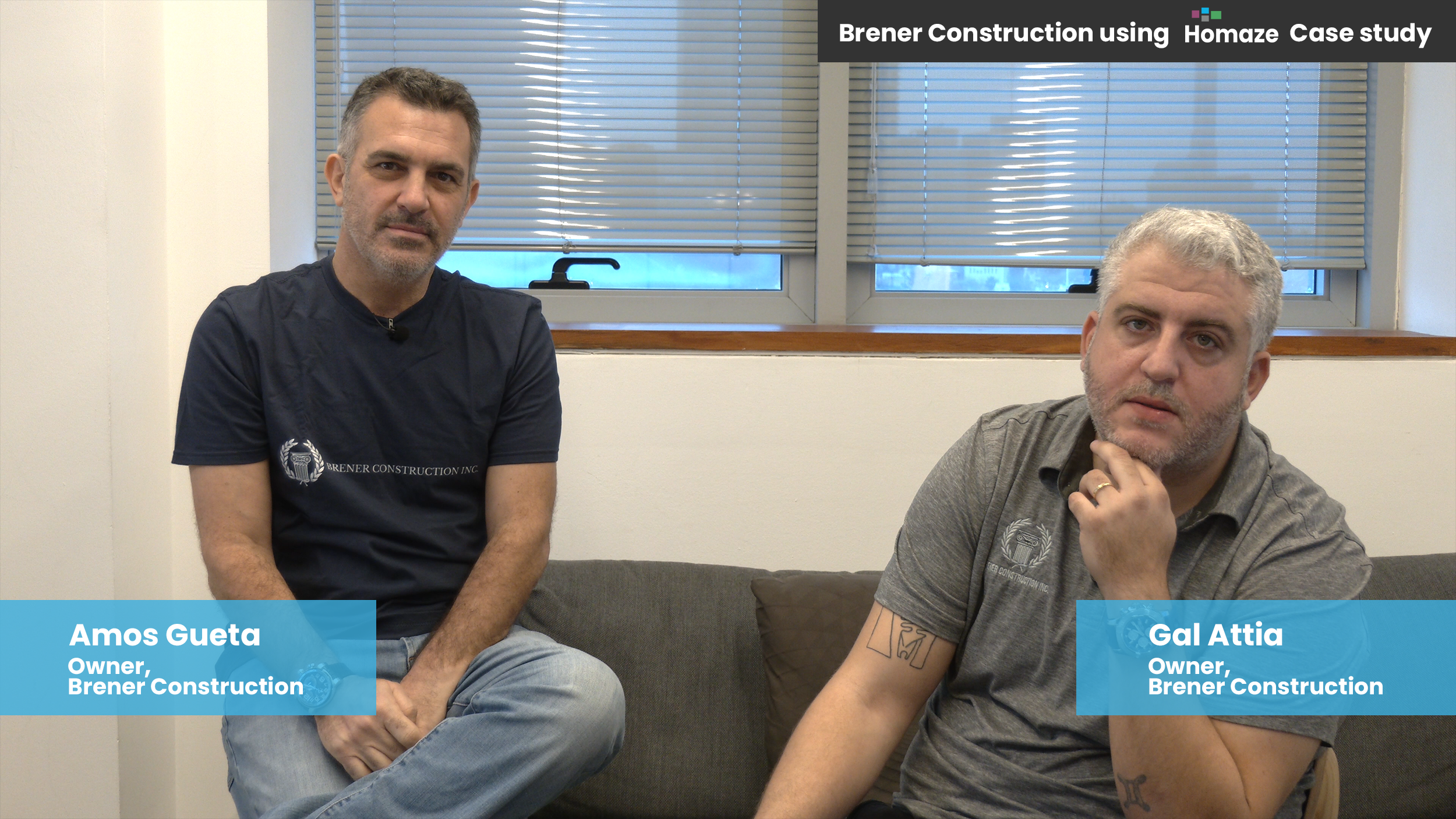 On average, Homaze helps remodelers create proposals 8x times faster and 68% more accurately. The user-friendly tool includes everything remodelers need to grow their business, from creating professional proposals and estimates on-site in minutes to managing all client communication in one place.
Homaze is free to use with no credit card needed and no hidden fees.
"Homaze will help you grow your business and spend more time out of the office and with your family. Homaze didn't need a setup. It's very self-explanatory and user-friendly. My entire team knows how to use it. I think it's amazing how simple it is," says Gal Attia.
Watch this short case study video now and see the benefits for yourself.
To watch the video case study visit this link: https://www.homaze.com/#review