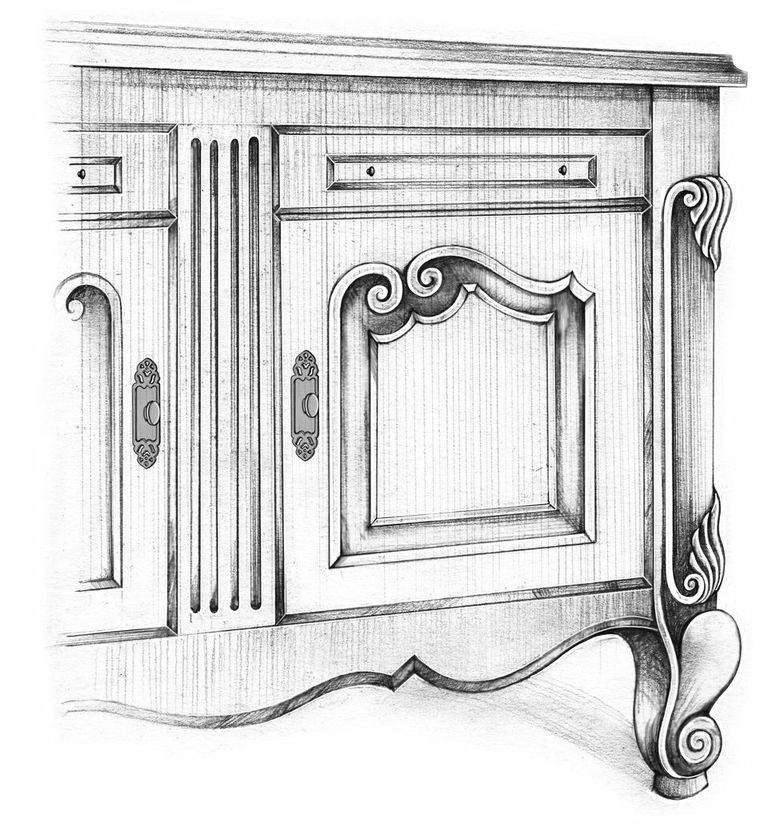 Hardware Resources, well known manufacturer of kitchen and bath cabinet elements, introduces a new line of solid wood cabinetry/furniture embellishments. These quality elements add style and personality to furniture and cabinetry for the bathroom, kitchen, pantry and more.
"High quality decorative wood elements transform a piece of furniture or cabinetry with personalized detailing," states David Tyler, VP of Marketing for Hardware Resources. "Our latest introductions offer unique copyrighted designs, thoughtfully crafted for today's lifestyles."
Traditional Corner Leg
· Traditional Corner Leg2.75″ x 2.75″ x 35.25″.
· These new corner legs are a hybrid of a corner post and foot which add uniqueness to Hardware Resources' broad offering.
· 4 species: alder, cherry, maple and rubber wood.
· Designed to fit traditional furniture style cabinetry.
· Excellent for powder room bath vanities.
Transitional Contour Corbel
· A new copyrighted design that adds depth to our transitional line.
· Comes in three sizes 21/2″ x 6″ x 12″, 3″ x 8″ x 14″ and 31/ 2″ x 10″ x 16″.
· 4 species: alder, cherry, maple and rubber wood.
· Great for countertop supports, range hoods, shelf brackets, undercabinet
supports and more.
Turned Bunn Foot
· The new Bunn Foot has a small sleek design, which is good for multiple applications including furniture.
· It comes in one size: 31/2″ x 4″.
· 4 species: alder, cherry, maple and rubber wood.