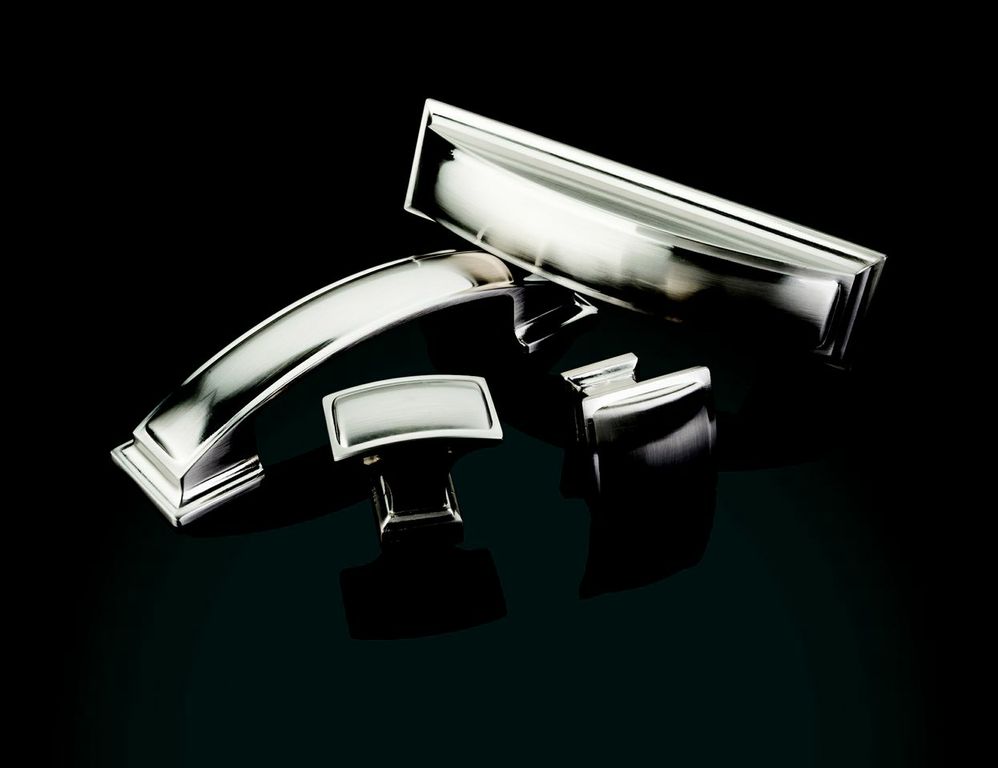 TEXTILE INSPIRED FEATURES WITH INTRICATELY DESIGNED DETAILS GIVE THE SERIES
A MASCULINE AND EYE CATCHING CHARM
Hardware Resources, a leading manufacturer of decorative and functional kitchen and bath cabinet elements, launches the stunning new Annadale and Aberdeen collections by Jeffrey Alexander. Inspired by textile fashion, the masculine and beautifully designed hardware brings elegance and sophistication into the kitchen. Reminiscent of cuff links, the contemporary cup pulls are a first for the Jeffrey Alexander line.
"The stylishly new Jeffrey Alexander designs are bold, modern and blend in with today's home design trends," states David Tyler, VP of Marketing for Hardware Resources. "Fashion color has always been a strong influence in home design, but now we're beginning to note that textures and pattern also play a role. Masculine looks balance a kitchen environment and blend well with classic chef styled appliances and fixtures."
Annadale has a soft pillowlike style while Aberdeen plays with geometric lines.
Annadale
· 1 1/4" square knob
· 1 1/2" oblong knob
· Pulls: 96mm, 128mm, 16mm
· Cup Pulls: 96mm and 128mm
· Finishes: Brushed Pewter, Gun Metal, Brushed Oil Rubbed Bronze and Satin Nickel
· Pricing: $8.79 -$25.59
Aberdeen
· 1 1/4" square knob
· 1 1/2" oblong knob
· Pulls: 96mm, 128mm, 16mm
· Pull Cups: 96mm and 128mm
· Finishes: Brushed Black Nickel, Brushed Pewter, Brushed Oil Rubbed Bronze and Satin Nickel
· Pricing: $8.39 – $24.59