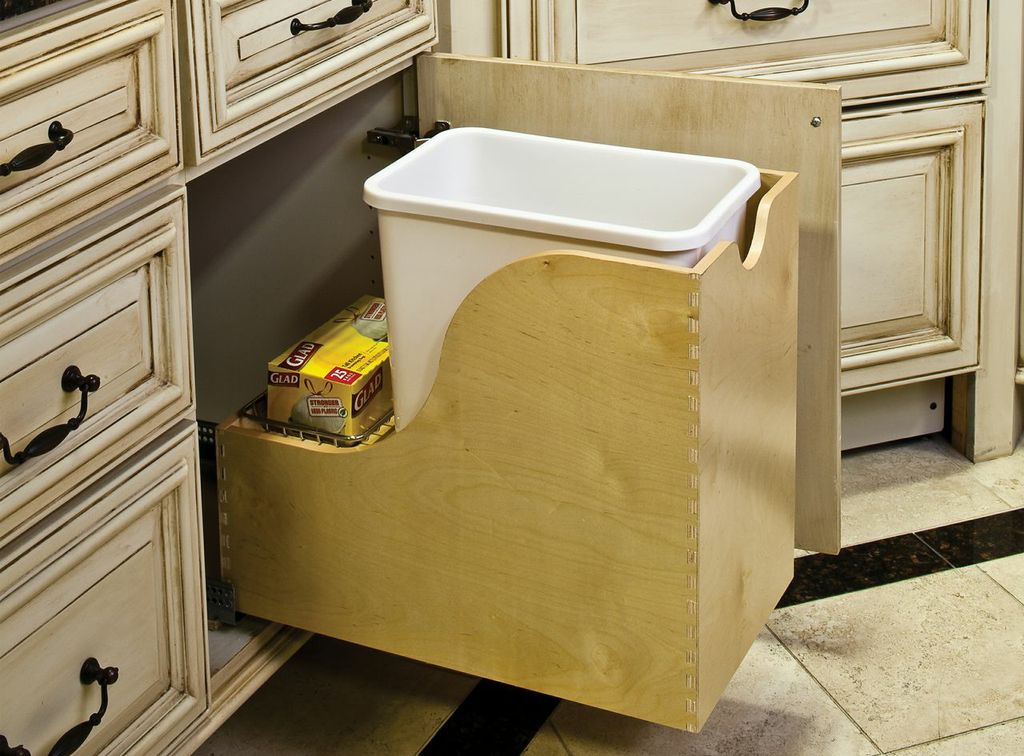 Hardware Resources, well-known manufacturer of kitchen and bath cabinet elements, offers an alternative storage tipout for a more hygienic solution, and an integrated trash can designs with a modern appeal.
Built for longterm use with widths of 11 or 14 inches, the Stainless Steel Tipout Tray provides homeowners with a more hygienic solution when compared to plastic units. Stainless steel is also an upscale alternative to plastic, giving the kitchen a more elegant look.
Consumers may also enjoy the benefits of owning a single or double Wood Bottom Mount Trash Can Pullout with soft close concealed slide. The single system includes a chrome basket for storing bags that is dishwasher safe. It's important to note that the whole unit is assembled in the U.S.
"We're improving upon the simple ways of the tried and true organizers that consumers have come to rely on as a standard feature in their kitchen," says Weylin Beavers, Product Manager for Hardware Resources. "For the customer, we've made the installation fast and easy for the dovetail trash system. It can be installed with 4 screws in under 5 minutes! The tipout is stainless can be used in more than one location. It can be utilized not only in the kitchen but also the bathroom."
Stainless Steel Tipout Tray Details:
· Convert false front drawer into useful hidden storage space
· Stainless steel is durable and easily cleaned
· Ships with all necessary hinges and screws
· Hinges are self closing and feature adjustable opening angle
· Each set includes two trays, four hinges, and screws
· Slim depth trays available for use in low clearance applications behind large sinks or ideally for
bathroom sinks
Wood Bottom Mount Trash Can Pullout Details:
· Designed for a minimum opening width of 125/
8" (single) or 175/
8" (double)
· Ships preassembled and quickly mounts to cabinet floor using four screws
Features 100lb full extension softclosing undermount slides
· UV coated Baltic birch plywood with edgeband
· Features a tall frame with scoop front
· Single unit includes chromeplated
wire basket for storage of bags
· 35 quart or 50 quart heavy duty polymer trash cans included (black or white)