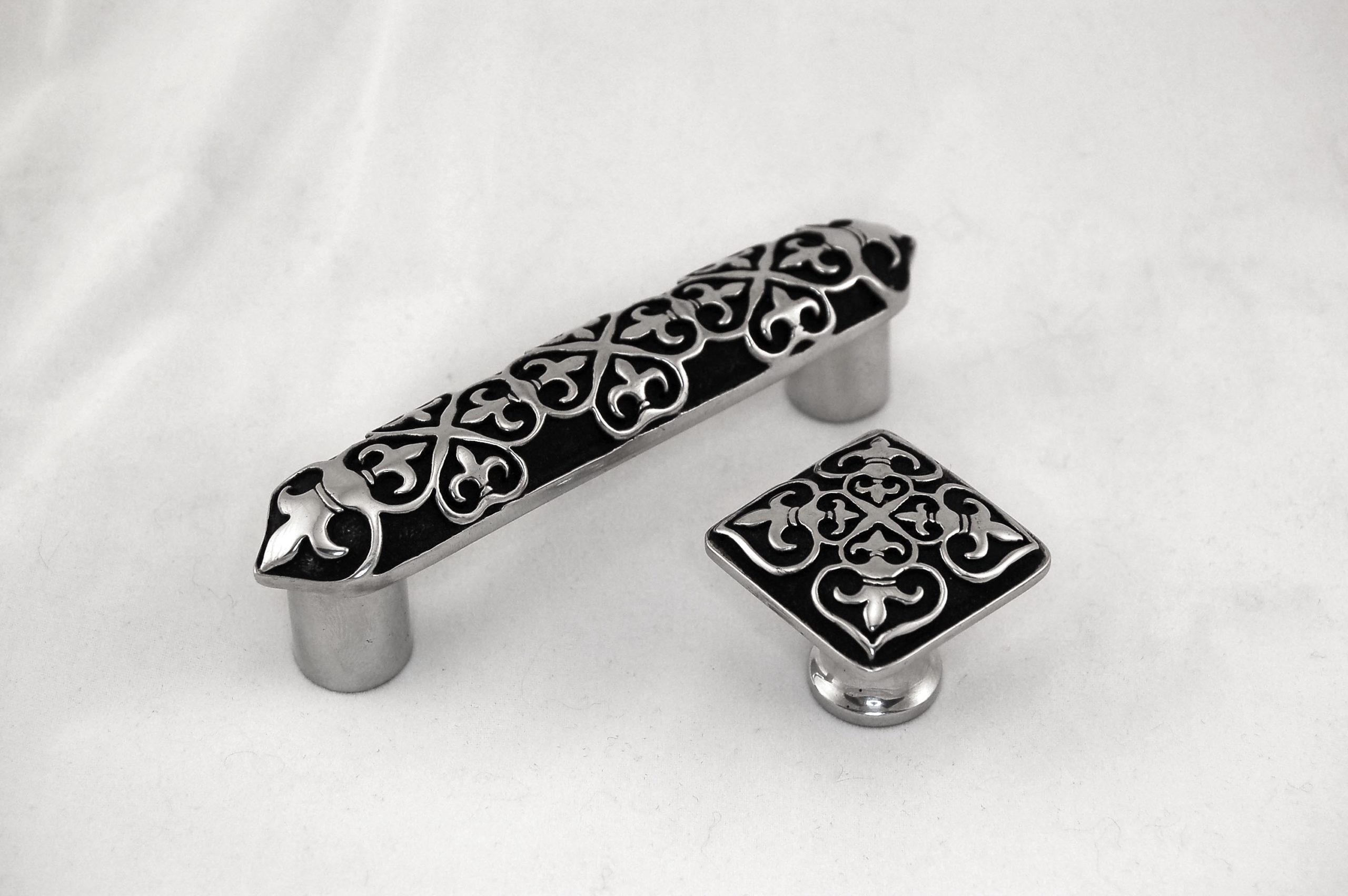 Vicenza Designs. LLC, creator and handcraft manufacturer of pewter cabinet jewelry, announces the release of a new product design at the upcoming Kitchen and Bath Industry Show to be held in New Orleans, LA, on April 19-21, 2013. The new cabinet hardware reflects Louisiana's official state symbol, the "Fleur de Lis".
The fleur de lis, a stylized lily, has been a familiar symbol used for centuries for religious, political and artistic reasons. In Italy, the fleur de lis is found in icons of the first Bishop of Florence, Zenobius. The front of the Italian coin, florin, was decorated with this flower from 1252 to 1533. And, the Tuscan towns for Firenzuola and Castelfiorentino share a red fleur de lis on their coat of arms.
Now in 2013, the fleur de lis decorates knobs and pulls from Vicenza Designs. Handcrafted in Scottsdale, Arizona, from 100% lead free pewter, this new line is sure to please decorators and homeowners alike.
"We are very pleased with this new design," says Marketing Manager, Heather L. Martin. "The Fleur de Lis is itself the symbol of New Orleans and represents the heart of the people residing there. The symbol has been present since the founding of the city, but has taken on new meaning since Hurricane Katrina. Today that symbol reminds us of the strength of New Orleans to re-build, the loyalty of its citizens to its heritage and the loving care of their neighbors. We feel our new cabinet hardware captures those emotions and will be well displayed in anyone's home."
Vicenza Designs handcrafts 100's of different designs into knobs; pulls; door handles, bells and knockers; along with bathroom accessories. Each product is personally formed into a work of art. Twelve different finishes are available including gold, nickel, oil rubbed bronze and pewter itself.