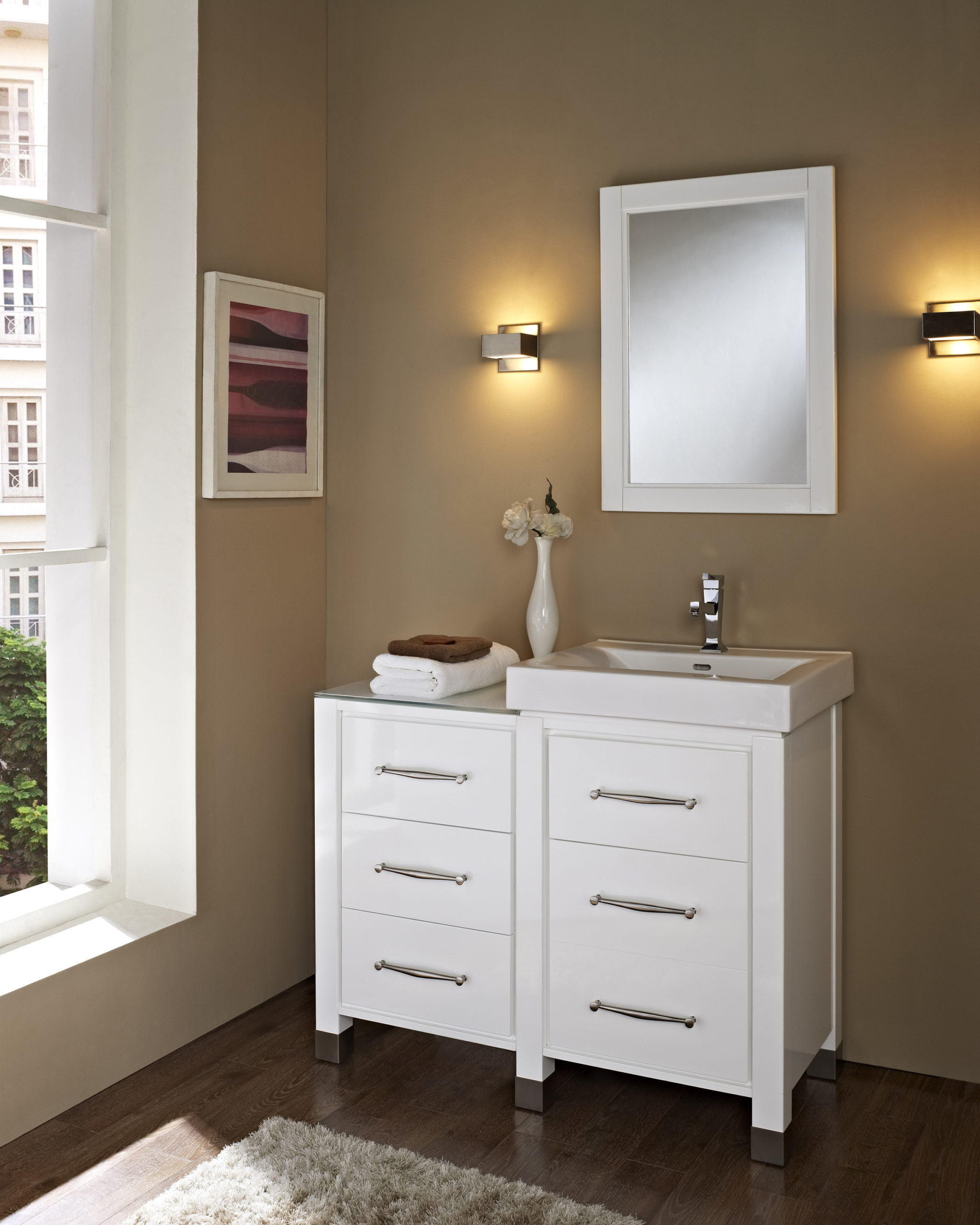 Since 1984, Fairmont Designs has been manufacturing and delivering stylish furnishings of exceptional design to the residential furniture, bath furniture and hotel industries worldwide. With our proven track record of professional expertise in offshore manufacturing and international marketing, Fairmont Designs is the source for bath furniture.
And here's why:

We own and operate three state-of-the-art factories in China, with 2.5 million square feet of manufacturing space.

Within the US Fairmont maintains over 450,000 sq. feet of warehousing space in Buena Park, CA and Memphis, TN.

We are vertically integrated, which ensures fine quality products and exceptional service. Out talented international design team is working diligently to keep our line innovative, stylish and fashion forward.

Our most valuable asset are our 3500 dedicated associates who have built, and continue to improve upon, the Fairmont Designs legacy.

We are a member of the Sustainable Furnishings Council, defining business success beyond delivering comfort and style. We measure our achievement based on fulfilling our commitment to the environmental well-being. We practice the three Ps: People, Process and Product to safeguard our environment in our business activities.
Products are available in decorative plumbing showrooms nationwide, with distribution out of Southern California and Memphis, warehouses.
KBIS 2013 – Fairmont Designs will be debut: Framingham, Napa, Smithfield, Toledo, an expansion to the Midtown collection by adding a High Gloss White finish and an additional Quartz top in Black. Framingham and Smithfield both feature a 42" vanity; to coordinate with this new vanity size we have added a 43" Ceramic Top with Integral Bowl in White and Biscuit. In addition, Fairmont Designs introduces LeapSonic – an innovative sound system.