From vertical indoor gardens, to LED night light grab bars and integrated smart home technology, these KBIS 2020 exhibitors are changing how people live in their homes. Be sure to make time to visit the following booths to learn more about how technology is revolutionizing the kitchen and bath industry.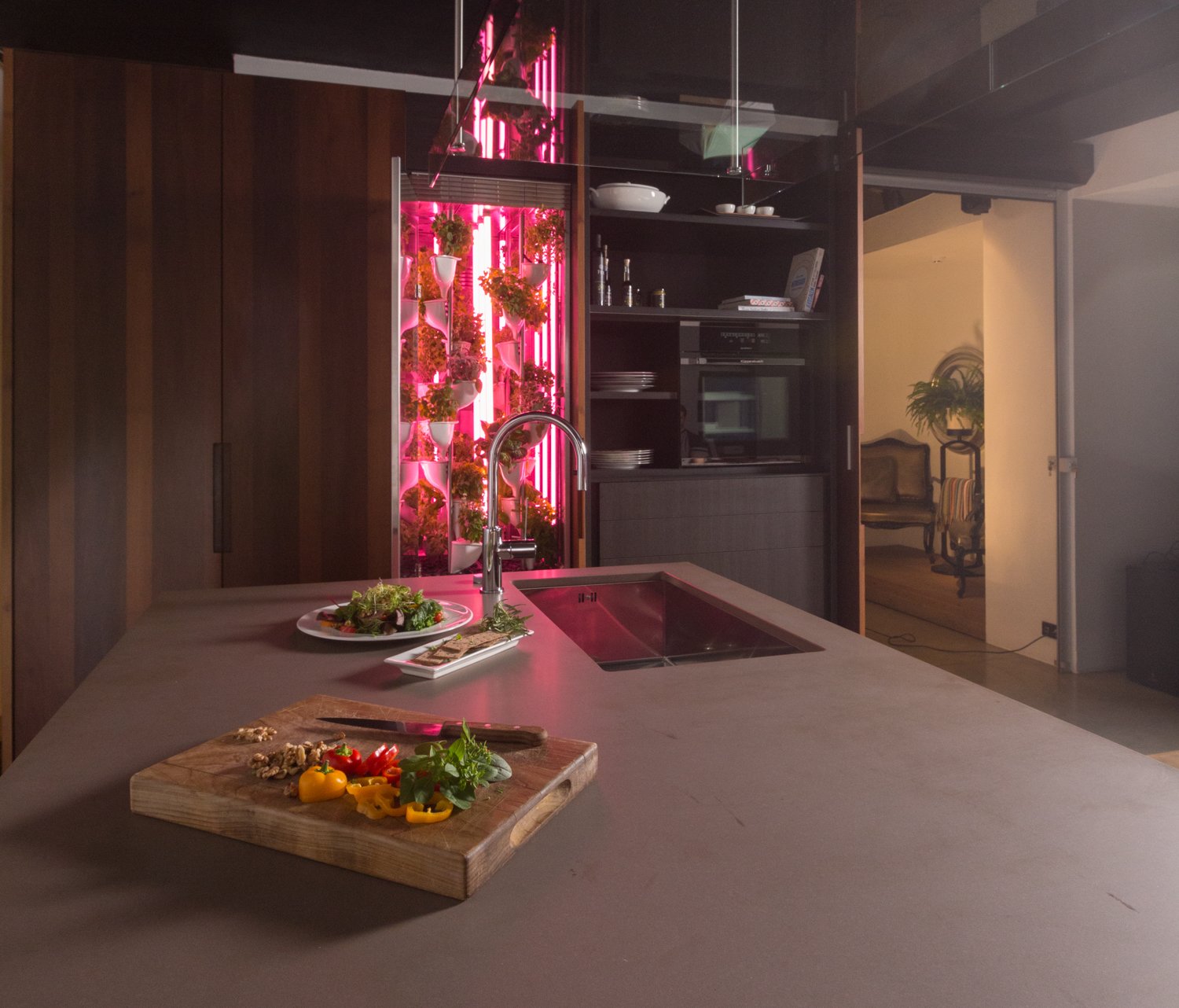 Grow your own produce right from your kitchen. Kitchen Garden, by Natufia Labs, is a fully automated hydroponic indoor garden system. Slightly larger than a single door refrigerator, this integrated system is outfitted with a series of ceramic pots and/or microgreen plates to grow a variety of fresh herbs and vegetables indoors. Once connected to the home's WiFi, the system monitors the garden providing real-time data analysis on an integrated touchscreen or remotely on a smartphone or tablet. The machine processes environmental changes within the garden and automatically waters the plants and adjusts the PH levels. It even plays music for the plants to help them grow.
Learn more about the Natufia Kitchen Garden in booth #SL1625, South Hall.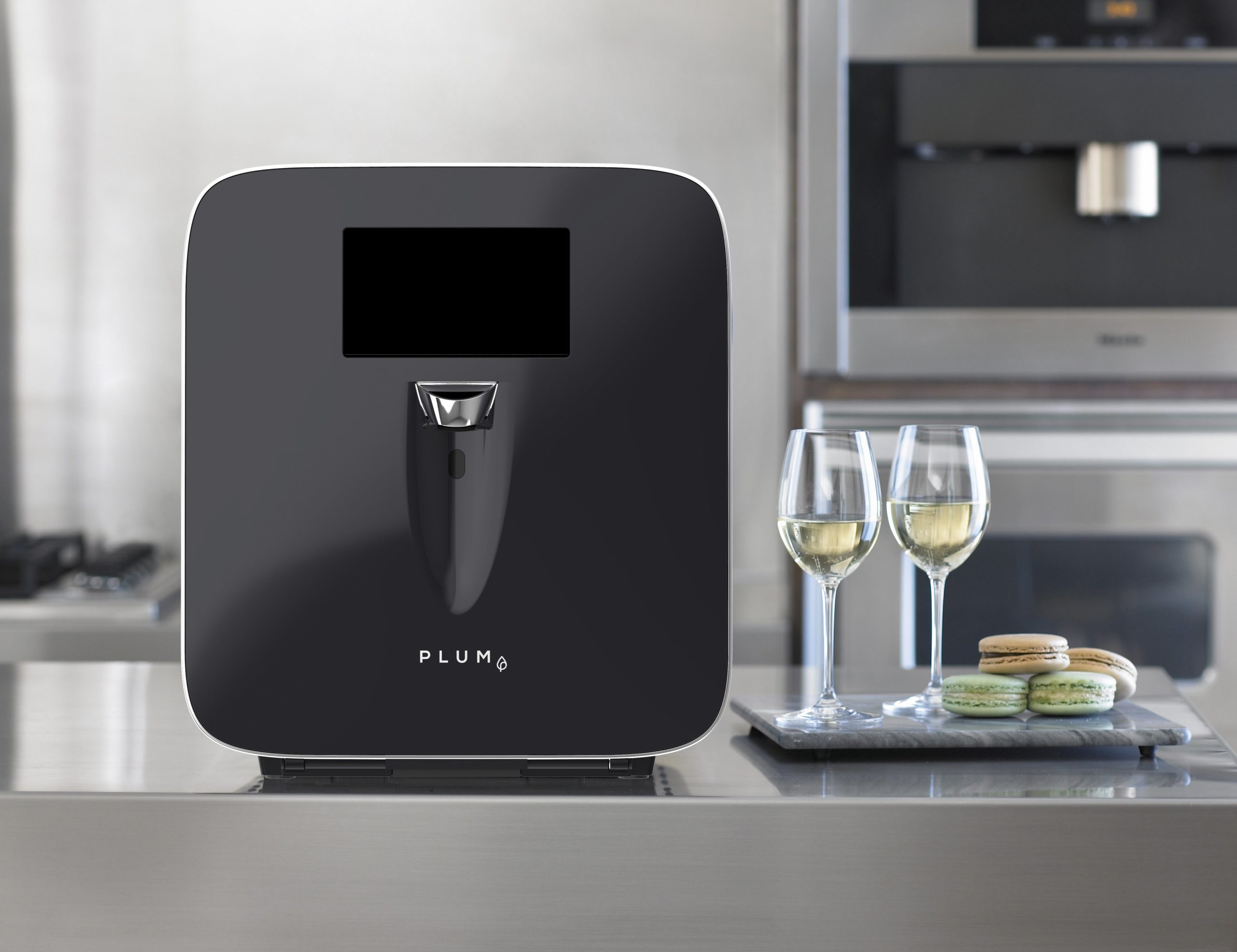 It's a wine opener, chiller and dispenser rolled into one. The Plum wine system is a countertop super-automatic wine appliance created to elevate the "wine-by-the-glass" experience. It holds two standard 750ml bottles and can preserve each wine for up to 90 days. Plum's advanced, Wi-Fi–connected system scans every bottle of wine using an integrated camera and then searches its six million–bottle database to determine the wine's optimal serving temperature, as specified by the vineyard.
Learn more about the Plum in booth #SL1719, South Hall.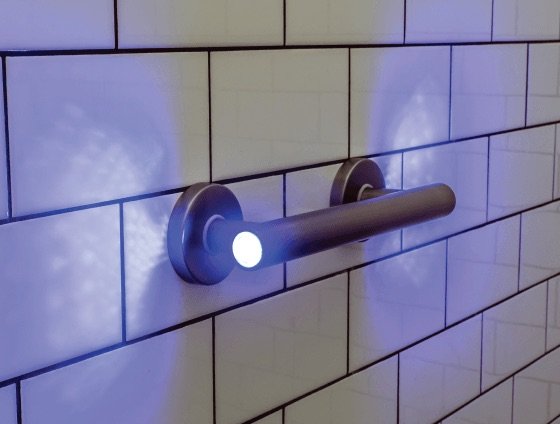 New to North America is evakare, a world leader in bath and shower safety. Originally started in Australia, the company has a patented range of assisted living aids including grab bars that glow in the dark or are integrated with LED night lights. The entire line is designed to help people maintain their impendence without compromising style. The LED Night Light Grab Bar is sound activated and can detect a door opening or someone walking into the room. When sound is detected the night light activates and stays on for 20 to 30 seconds.
Find evakare in the Discovery District at KBIS, booth #SL3457 in South Hall.
Solaira Radiant Heating Technologies– booth #SL3808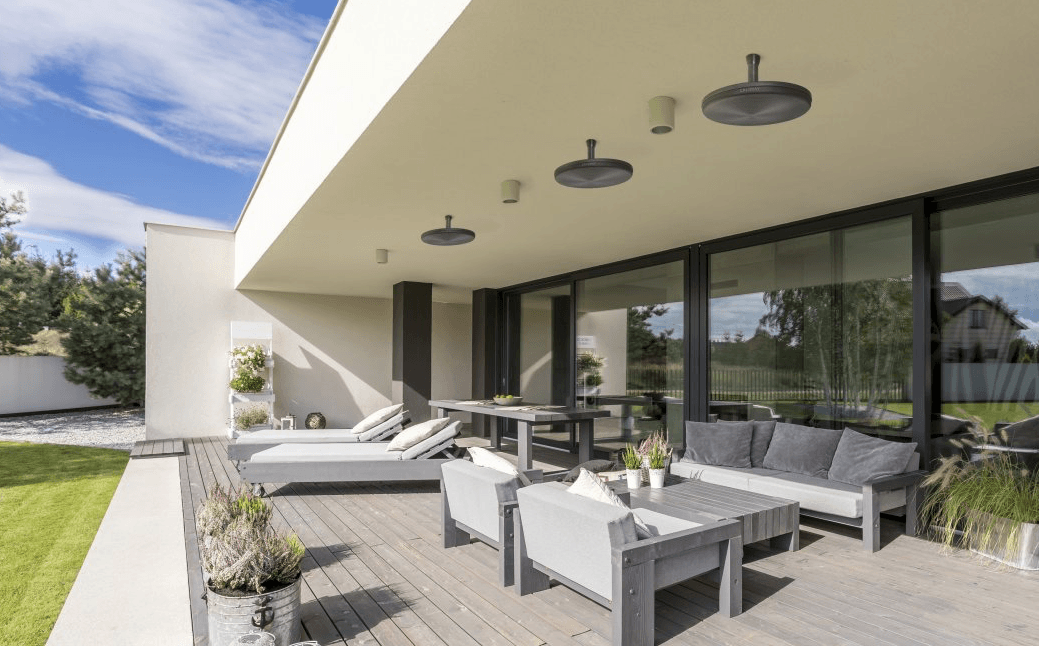 The patented Solaira Radiant Disc from Solaira Radiant Heating Technologies adds comfort to outdoor areas including patios and decks, as well as hard to warm bathrooms. The discs are suspended from the ceiling and are designed with a "no-glow" radiant technology which primarily heats objects and people while increasing the ambient air temperature. The discs are UL approved for both indoor and outdoor use and can be controlled through an integrated technology system including Lutron, Crestron and Control4.
Learn more about Solaira in the DCW Outdoor Living Pavilion in South Hall – booth #SL3808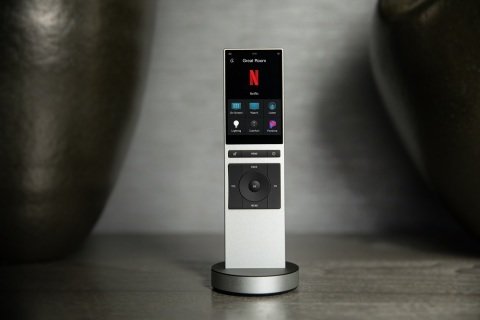 The Neeo touchscreen remote from Control4 is a sleek, new, intuitive remote control that allows homeowners to easily interact with their entire home, connecting smart lighting, audio and home security with the touch of a button from anywhere in the house. The Neeo is the first Control4 handheld remote to combine the benefits of hard buttons and a touchscreen interface. It has also been optimized for responsiveness and battery life and will go to sleep when not in use and instantly activate when needed.
To see the Neeo in action, visit Control4 in the CEDIA Technology Solution Pavilion – booth #SU443
KBIS is January 21-23, 2020, at the Las Vegas Convention Center. Register today to experience the latest in kitchen and bath.

About KBIS
KBIS, in conjunction with the National Kitchen & Bath Association (NKBA), is an inspiring, interactive platform that showcases the latest industry products, trends and technologies. KBIS is the voice of the kitchen and bath industry and has been for 50+ years.
In 2013, the National Kitchen & Bath Association (NKBA) and National Association of Home Builders (NAHB) announced an agreement to co-locate the Kitchen & Bath Industry Show (KBIS) with the International Builders' Show (IBS) in Las Vegas, Nev. in February 2014 under the banner of Design and Construction Week®. In 2018, both organizations extended the agreement through 2026. The mega-event returns to Las Vegas Jan. 21-23, 2020. NKBA and NAHB will continue to produce separate educational programming and special events though one pass provides access to both shows.
KBIS is produced by Emerald Expositions, a leading operator of business-to-business trade shows in the United States. The company currently operates more than 55 trade shows, as well as numerous other face-to-face events. In 2018, Emerald's events connected over 500,000 global attendees and exhibitors and occupied more than 6.9 million NSF of exhibition space.
More information about KBIS can be found at www.kbis.com.
About the National Kitchen & Bath Association and the Kitchen & Bath Industry Show

The National Kitchen & Bath Association (NKBA) is the not-for-profit trade association that owns the Kitchen & Bath Industry Show® (KBIS), as part of Design and Construction Week ® (DCW). With nearly 50,000 members in all segments of the kitchen and bath design and remodeling industry, the NKBA has educated and led the industry since the association's founding in 1963. The NKBA envisions a world where everyone enjoys safe, beautiful and functional kitchen and bath spaces. The mission of the NKBA is to inspire, lead and empower the kitchen and bath industry through the creations of certifications, specialty badges, marketplaces and networks. For more information, visit www.nkba.org or call 1-800-THE-NKBA (843-6522).
KBIS® and NKBA® are registered trademarks of the National Kitchen & Bath Association.