The kitchen and bath are a hub for new integrated technology. Appliances, lighting, faucets and more continue to feature new advancements that bring convenience and peace of mind into the home.
Here is a sample of what to see at KBIS Virtual  in February 2021.
LG STUDIO WashTower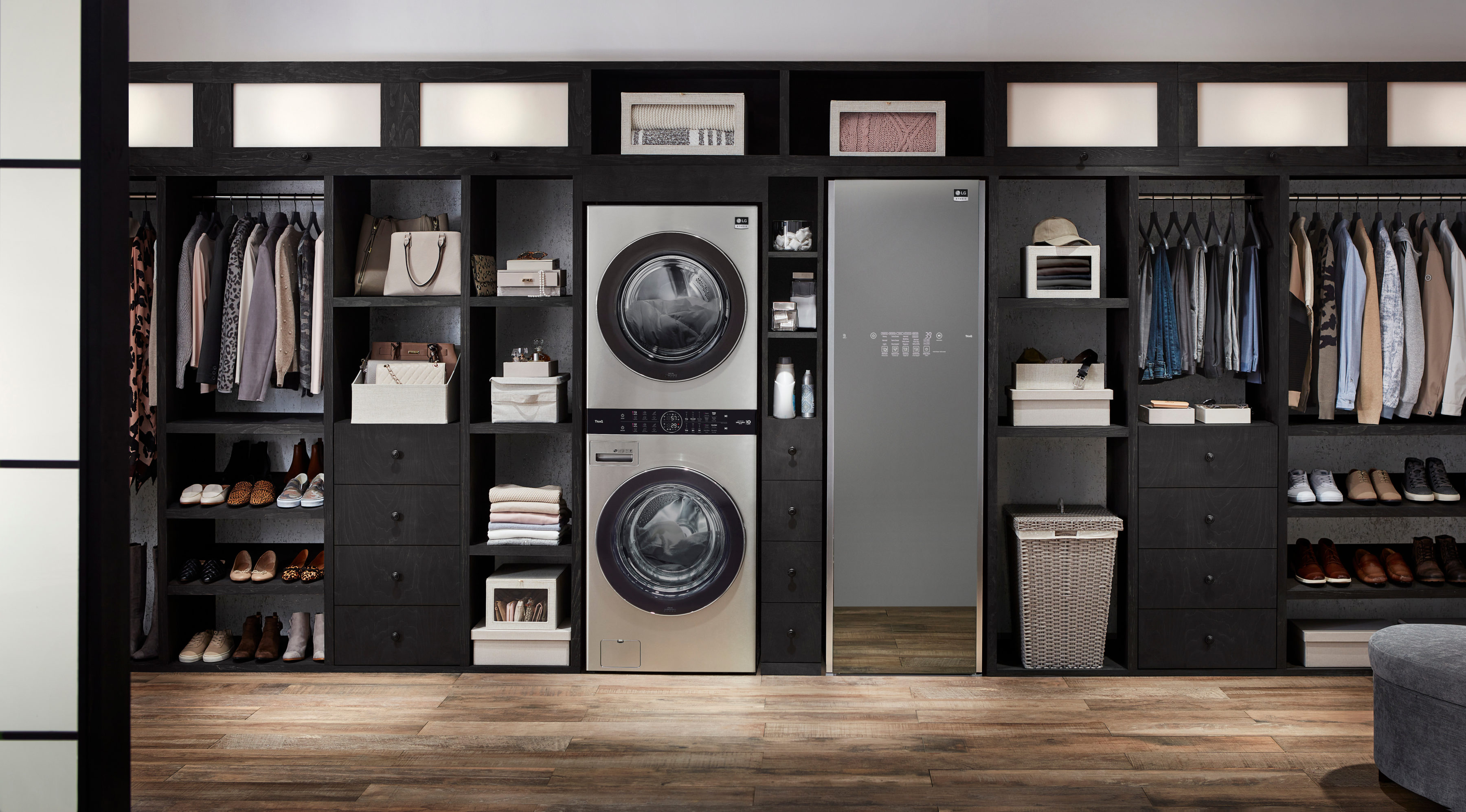 LG STUDIO WashTower is a complete laundry solution with an exclusive single-unit form factor, complete with LG's Center Control panel that's positioned with both washer and dryer controls in the middle for maximum convenience. WashTower makes laundry day easier than ever with its AI sensors that detect fabric texture & load size and then automatically select the right wash motions, temperatures, and more. With Smart Pairing™, the washer tells the dryer the most compatible drying cycle. Both the washer and dryer have a black tinted-glass door with decorative chrome elements and an exclusive stainless steel finish on the body that's only available with LG STUDIO models. WashTower owners will enjoy greater peace of mind with LG Proactive Customer Care. The industry-first personalized customer support tool provides customized maintenance tips, monthly usage reports to keep appliances performing their best, and alerts that warn of potential issues before they arise – at no additional cost. Plus, the LG ThinQ app enables users to start or stop the laundry, check the remaining cycle time, or get notifications directly on their smartphone.
Task Lighting – TandemLED
TandemLED brings revolutionary changes to the tunable white lighting market with its unique, patented (U.S. patent number 10721801), two-wire operation. TandemLED uses industry standard two-wire technology to easily tune the white light temperature from Warm White 2700K to Daylight White 5000K and all shades of white in between. All temperature changes occur independently of dimming, which can also be adjusted effortlessly. The same two-wire technology makes installation simple, whereas other systems have three, five or even more wires. After TandemLED Lighting is installed, tune the white light to match the color scheme of a room, set a mood, or mirror natural lighting to synchronize with the body's circadian rhythm at any time. Enjoy a full range of brightness control at any temperature, and quickly create a personalized lighting experience at the click of a button, or with your phone or voice when you also use Task Lighting's WAV Smart Control™ system and a compatible Smart Home Hub.
Fine Fixtures – Aura Smart Cabinet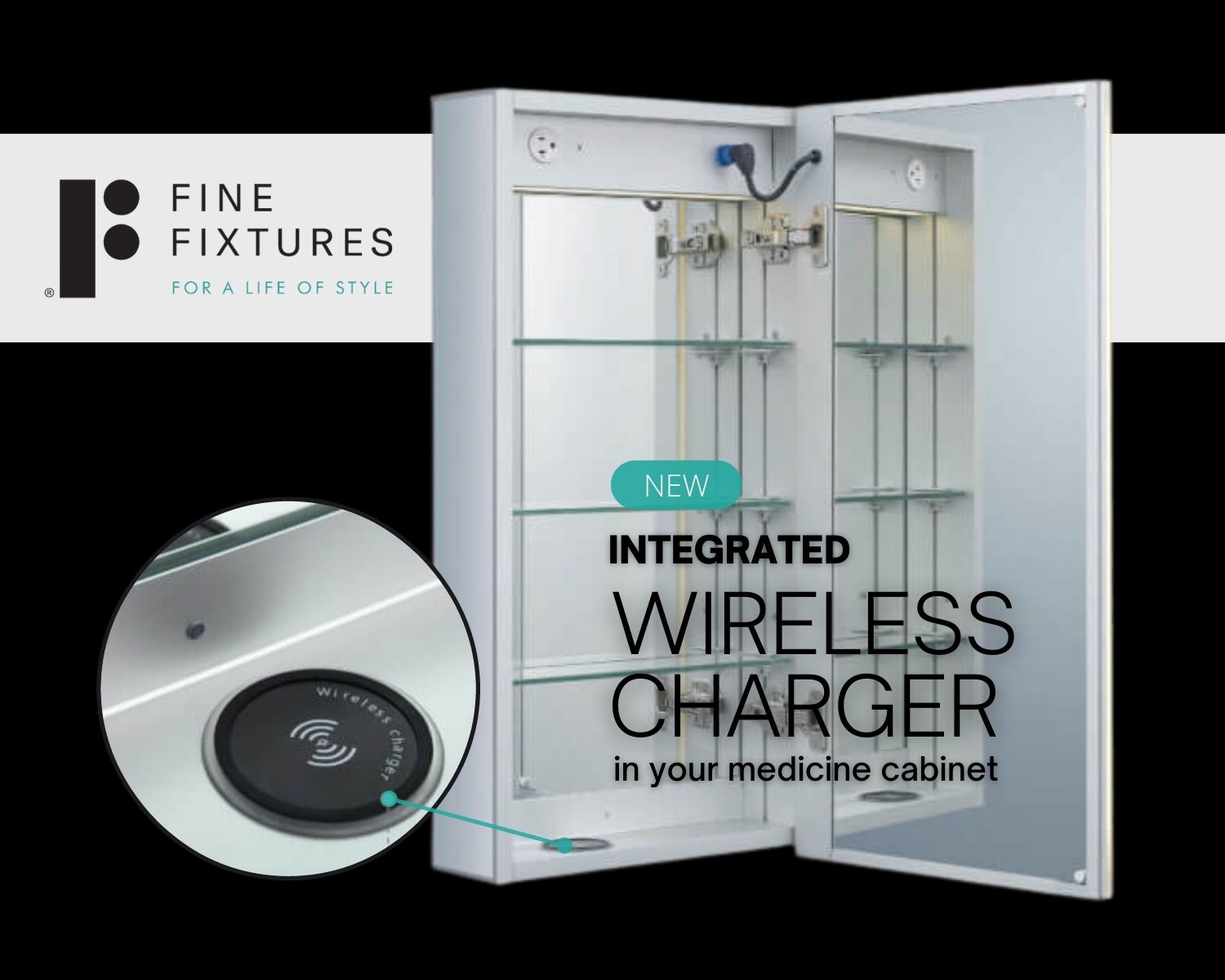 The Aura™ Smart Cabinet all-around LED medicine cabinet features a Qi charging base to provide a safe charging base that doesn't alter the parameters or simplicity of the cabinet design. Its drop-and-charge feature has simplified the way smartphone users power their devices as they work-from-home and meditate on demand. The Aura Smart Cabinet integrates with all smartphones and accessories.
Plum – Integrated Wine Dispenser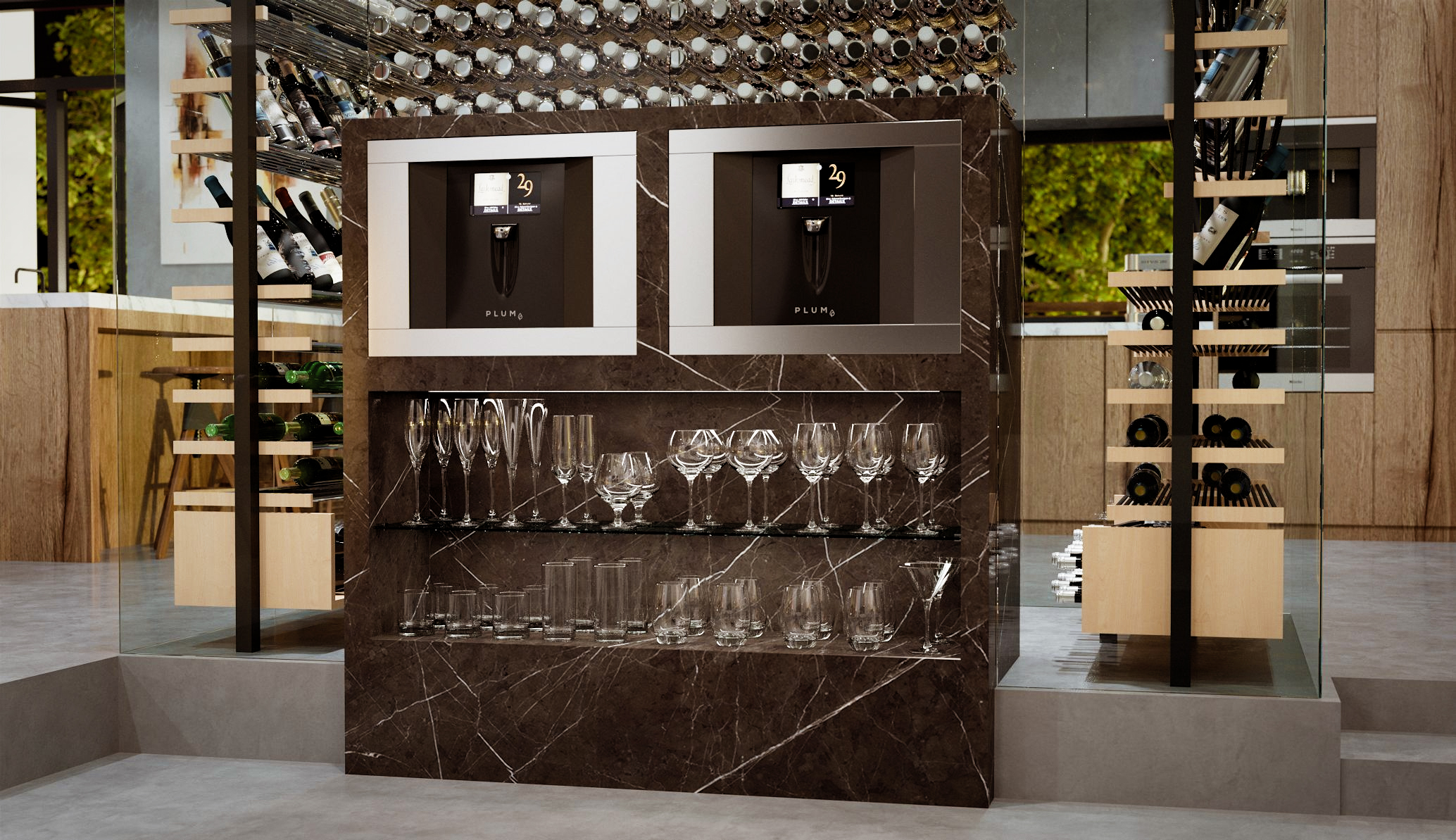 Plum is the first fully automated appliance transforming wine-by-the-glass experience. It holds two standard bottles of wine, automatically identifies any varietal using artificial intelligence, chills each bottle to its ideal serving temperature, and preserves wine for 90 days – offering a new way for people to enjoy wine by the glass with a single touch of a button. New this year is the launch of Plum Integrated, the plug-and-play design solution that seamlessly integrates the technologically advanced appliance into any cabinetry. Customers and designers can now benefit from Plum Integrated's simple installation and sleek design, allowing for another option of how to incorporate it into any home.
Northern Contours – Smart Suite of Cabinet Components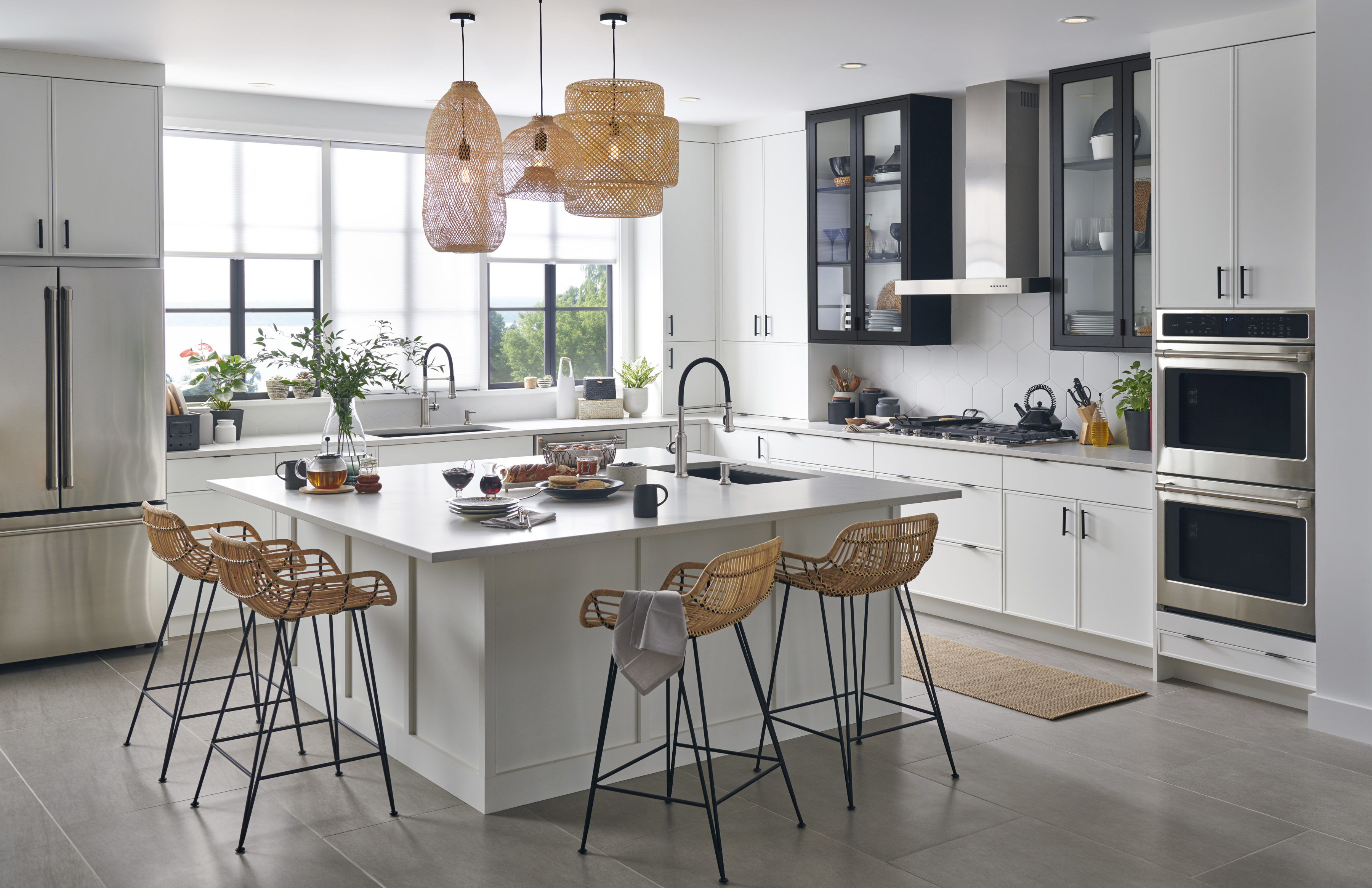 Northern Contours' suite of "Smart" cabinet components brings advanced technology and materials to the forefront heralding the next generation of home cabinetry. Traditionally, cabinet finishes have represented the "fashion" component of a space, lending beauty as they keep our items concealed. With our Smart cabinet components, function joins fashion with self-healing materials that resist fingerprints and repel dust. Engineered to outperform their painted wood counterparts, components in FENIX NTM, Matte2, and SmartMatte 3D Laminate materials all provide more for homeowners than just beautiful cabinets—they solve the common problems of the everyday kitchen. Buff away nicks and scuffs to cabinet doors with a Magic Eraser. Clean up with ease using just soap and water or disinfect as much as desired with a bleach solution. These materials will hold up in spaces longer and require less maintenance than wood while providing those touch-ably soft matte finishes that homeowners desire.
KBIS Virtual Registration
KBIS Virtual is February 9-12, 2021. Click here for media registration. Visit the KBIS Pressroom for the latest show and exhibitor news. For all media inquiries regarding KBIS, contact kbis@whitegood.com.
About the National Kitchen & Bath Association and the Kitchen & Bath Industry Show
The National Kitchen & Bath Association (NKBA) is the not-for-profit trade association that owns the Kitchen & Bath Industry Show® (KBIS), as part of Design and Construction Week ® (DCW). With nearly 50,000 members in all segments of the kitchen and bath design and remodeling industry, the NKBA has educated and led the industry since the association's founding in 1963. The NKBA envisions a world where everyone enjoys safe, beautiful and functional kitchen and bath spaces. The mission of the NKBA is to inspire, lead and empower the kitchen and bath industry through the creations of certifications, specialty badges, marketplaces and networks. For more information, visit www.nkba.org or call 1-800-THE-NKBA (843-6522).
KBIS® and NKBA® are registered trademarks of the National Kitchen & Bath Association.
Editor Notes:
Click link to download high-res images of the products mentioned
https://nkba.imagerelay.com/ml/660d470fb98743f49ca62490817ecd3d
KBIS Media Contacts:
Julie McCrary
White Good
jmccrary@whitegood.com
Lexi Miller
White Good
lmiller@whitegood.com