Colors that pack high-octane hues, mixed metals, handless appliances and elevated food preservation are what's next in appliances. The Kitchen and Bath Industry Show (KBIS) in January will feature more than 50 appliance brands including new and industry favorites.
Here's a sample of what's coming to this year's show.
Kitchen Color Pop
True Residential 36" Column Refrigerators and Freezers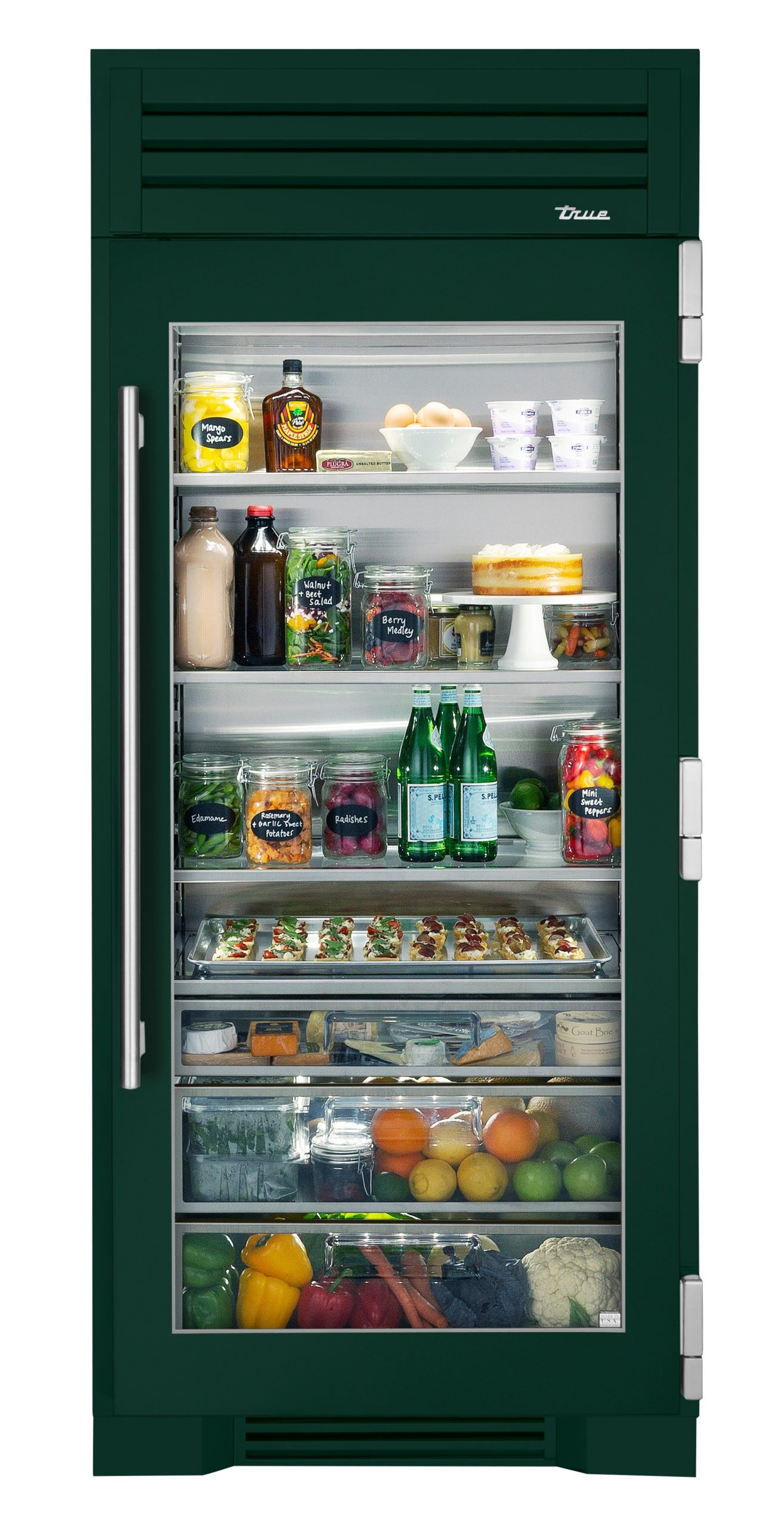 True Residential's new 36″ Columns, available as both refrigerators and freezers, join a substantial range of full-sized columns from the brand including the 30", 42", and 48" units. With 25.1 cubic feet of interior space, the 36" Columns can accommodate items as large as an 18" by 26" commercial-sized sheet pan, while not impeding on precious square footage—perfect for both the avid home chef and the habitual entertainer. Made with True's exclusive, antibacterial 300-series stainless steel and outfitted with the brand's ramp-up showcase lighting, it also incorporates True Precision Control and readout for digital accuracy and ease of operation. The columns are available in 48 unique color combinations. Finishes include stainless steel, gloss black, matte black, ultra matte black, cobalt, emerald, antique white, and matte white. Hardware options include stainless steel, pewter, gold, brass, copper, and chrome. Glass door models feature a Low-E, triple pane, tinted glass. The doors also feature a 120-degree stay-open feature and ergonomically designed, tubular handles.
Visit True Residential at KBIS in Central Hall – Booth C8922
Let's Get Cooking
Dacor Modernist 48" 6-Burner Dual-Fuel Steam Range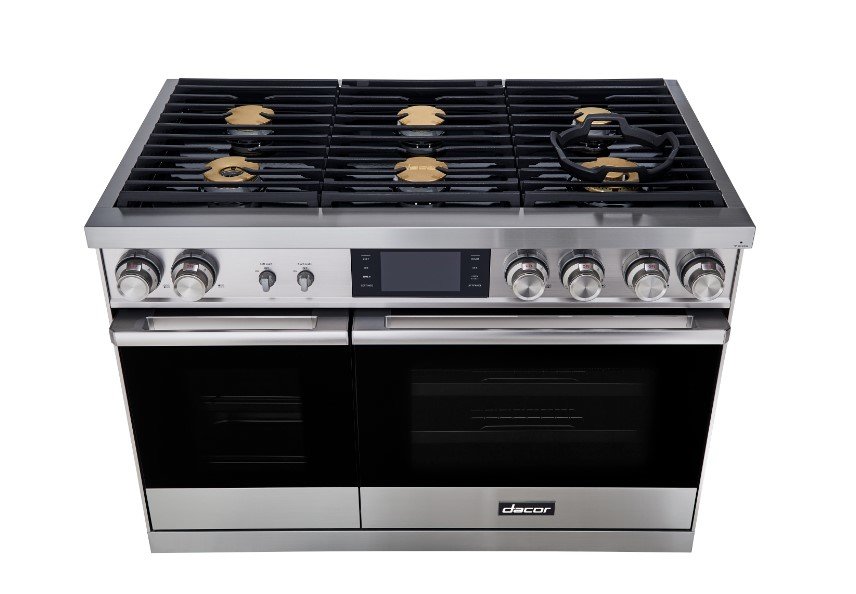 Inspired by the lifestyle of the modern entertainer, the new Modernist 48" 6-Burner Dual-Fuel Steam Range from Dacor features six burners and ultra-wide grates that allow users to easily cook with a variety of cookware sizes at once, and Four-Part Pure Convection that guarantees for zero flavor transfer between multiple dishes. A unique built-in steam oven is ideal for home chefs cooking a multitude of healthy dishes, including meats that are juicy on the inside yet crispy on the outside. Offered in multiple finishes including Dacor-exclusive Graphite Stainless Steel with scratch and heat-resistant Diamond-Like Carbon coating, the range can also be customized with interchangeable brass or black burner caps. Seamlessly integrated technology including Bluetooth capabilities and an LCD touch panel provides a full-touch culinary command center for pre-programmed settings and recipes.
Visit Dacor at KBIS in the Central Hall – Booth C5907
Fulgor Milano SOFIA 48" All Gas Range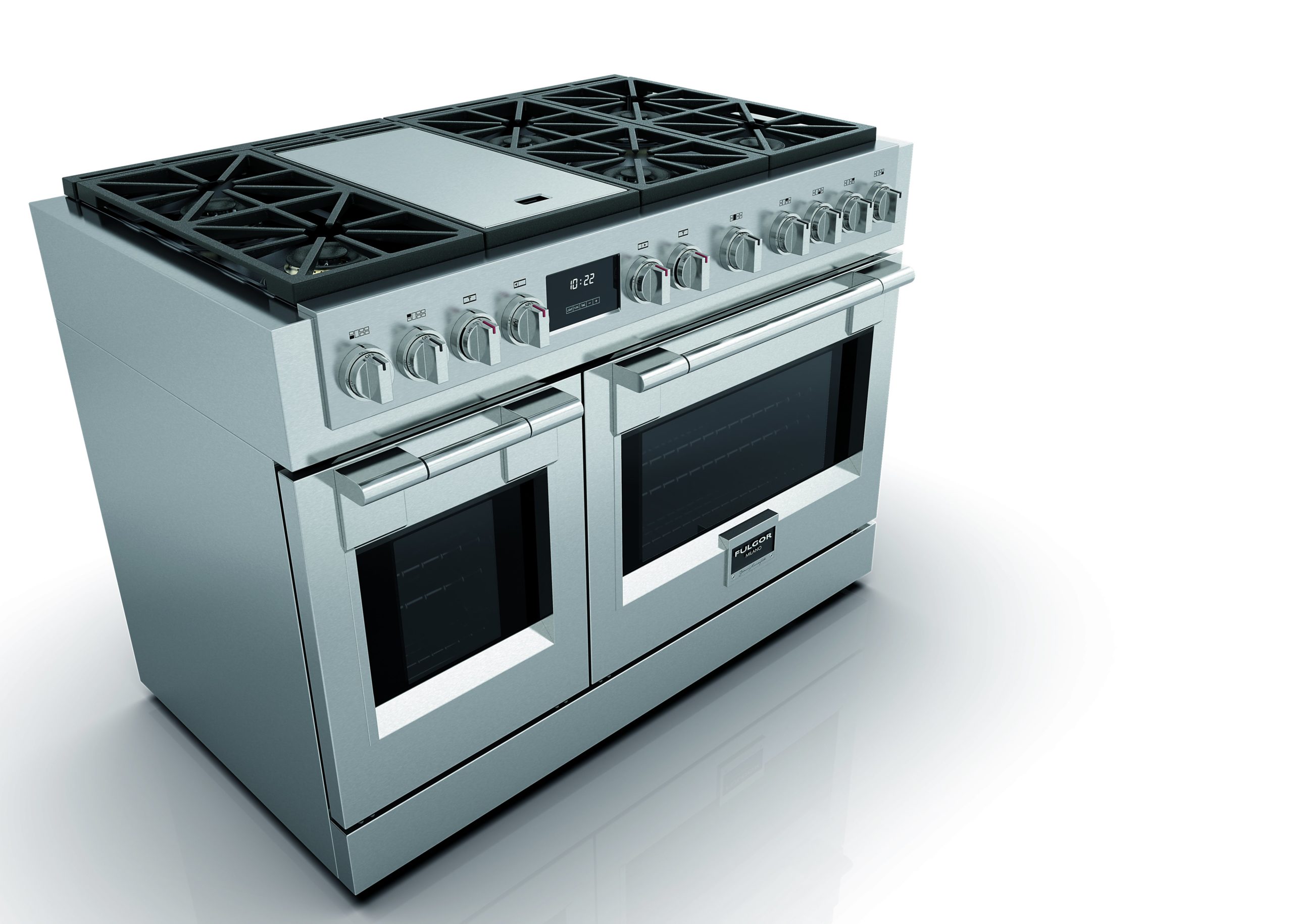 In its 70th year, Fulgor Milano launches a new 48" SOFIA All Gas range. Imagine all that you can create with 6 crescendo burners, a tri-laminate stainless steel griddle and two fully featured ovens; the possibilities are endless. Hand crafted in Italy, as with all our SOFIA professional products, the ultimate culinary experience is right at your fingertips.
Visit Fulgor Milano at KBIS in the Vetta Group Booth in Central Hall – Booth C9309
Keeping it Cool
Liebherr Monolith Column Refrigeration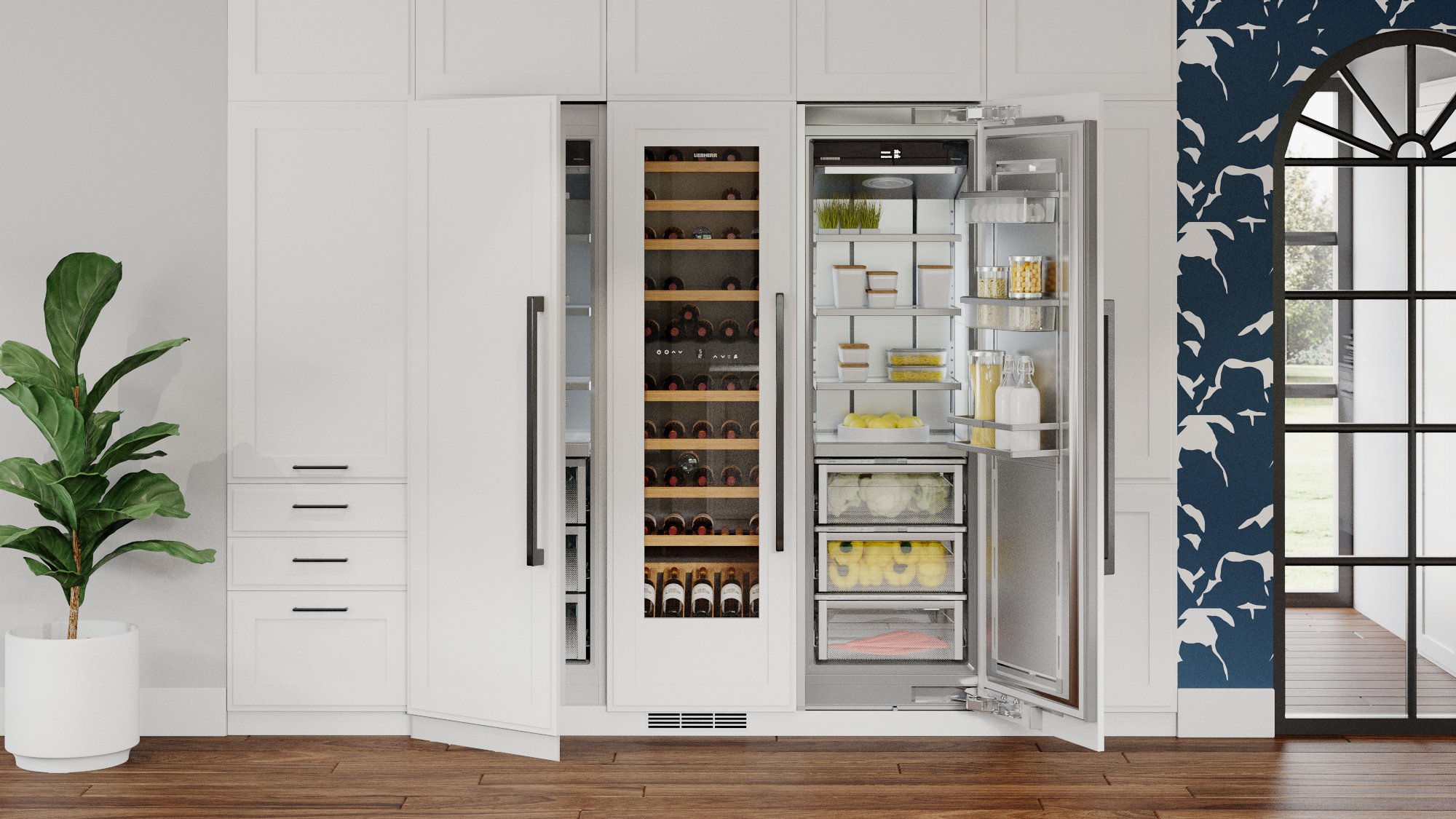 With its innovative interior features, clean lines, stainless steel or panel-ready doors, and whisper-quiet operation, the Monolith Column Refrigeration from Liebherr were designed to inspire and integrate seamlessly into kitchens across North America. Thanks to Liebherr's superior energy efficiency, eco-friendly engineering, and intelligent features, the Monolith line takes food preservation to new levels.
The Monolith's InfinityLight LED lighting design, InfinitySpring flush-mounted internal water dispenser, and BioFresh-Plus temperature and humidity control are all designed to provide what customers want most — unobstructed visibility, intelligent design, and prolonged shelf life for food. Modularly built, the Monolith line offers the convenience and customizability discerning customers most desire.
Visit Liebherr at KBIS in Central Hall – Booth C8016
Miele Push2Open MasterCool Refrigeration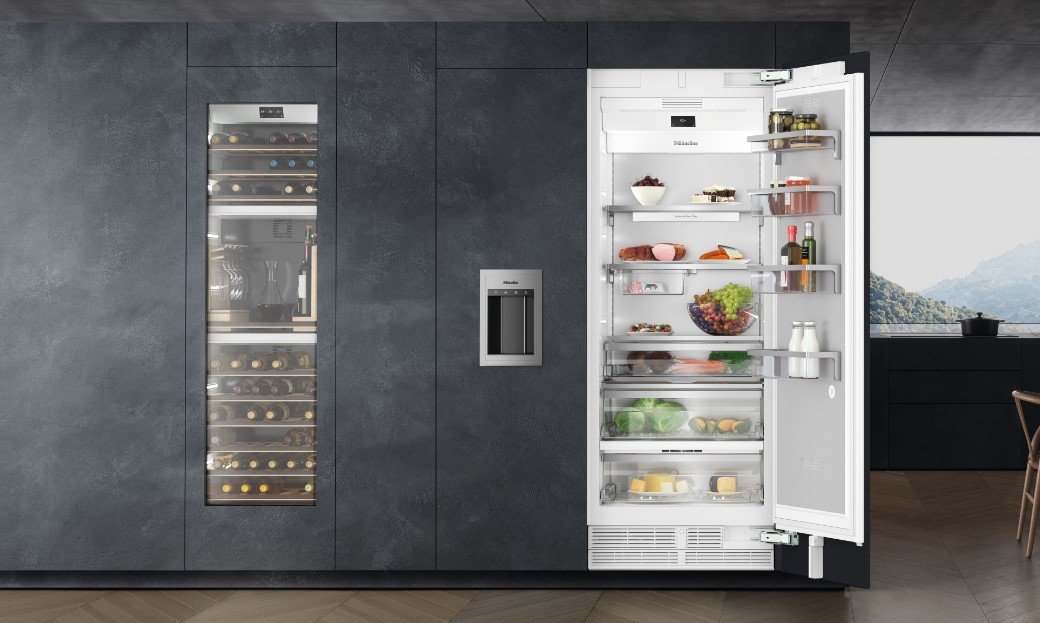 Miele, the largest family-owned luxury appliance manufacturer, features a range in home appliances in the floor care, laundry and kitchen areas. The company is steadfastly committed to the highest quality, performance and environmental standards, which is evident in the next generation MasterCool refrigeration line. This product category offers unmatched customization when it comes to refrigeration with improved usability and cooling for freshness and preservation. With new technology and intuitive design, the Miele MasterCool line provides enhanced storage and functionality to ensure food – from fruits and vegetables, to precooked foods and wine – stays fresh, a key factor in reducing food spoilage and waste. Utilizing the Push2Open functionality, the door opens with a slight touch of the panel allowing for a handleless design option but also to simplify the opening process. In addition, utilizing the company's WiFiConn@ct, via Miele@Mobile app, users can operate temperature controls and receive alerts remotely.
Visit Miele at KBIS in Central Hall – Booth C6716
The Outdoor Kitchen
Kalamazoo Outdoor Gourmet Shokunin Kamado Grill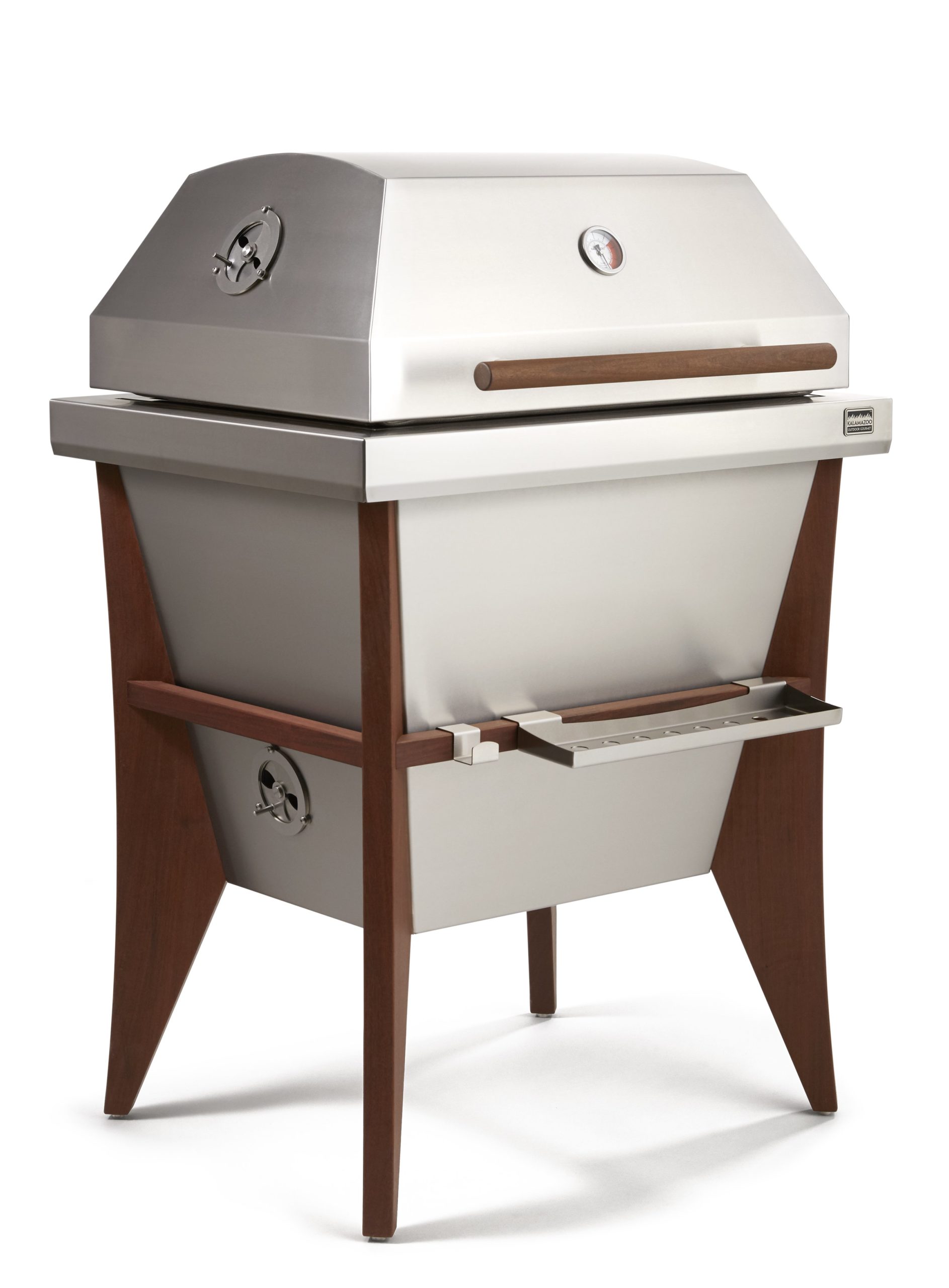 The design of the new Shokunin Kamado Grill from Kalamazoo Outdoor Gourmet is sleek, sophisticated and a marvel of efficiency. It is the only kamado grill in the industry with a rectangular grilling area (432 square inches) that maximizes the available grilling surface and makes cooking with an offset fire much easier. It also features an adjustable fire grate system that allows for fires to be built in three different positions depending on the cooking style. You can expect five hours of cooking time per pound of charcoal when cooking at barbecue temperatures. That's 40 hours of cooking on just 8 pounds of charcoal which is much more efficient than a traditional ceramic kamado grill. Heavy insulation also ensures the grill's exterior remains cool to the touch even when interior temperatures reach 600°F.
Both its shape and stainless steel exterior complement other outdoor kitchen elements for a more streamlined aesthetic.
Visit Kalamazoo Outdoor Gourmet at KBIS in Central Hall – Booth C9304
KBIS is the destination for the kitchen and bath industry each year. KBIS 2020 is January 21 – 23 at the Las Vegas Convention Center. Visit the KBIS Pressroom for the latest show and exhibitor news. For media registration, click here. For all other media inquiries regarding KBIS, contact Julie McCrary, White Good, jmccrary@whitegood.com.
About KBIS
KBIS, in conjunction with the National Kitchen & Bath Association (NKBA), is an inspiring, interactive platform that showcases the latest industry products, trends and technologies. KBIS is the voice of the kitchen and bath industry and has been for 50+ years.
In 2013, the National Kitchen & Bath Association (NKBA) and National Association of Home Builders (NAHB) announced an agreement to co-locate the Kitchen & Bath Industry Show (KBIS) with the International Builders' Show (IBS) in Las Vegas, Nev. in February 2014 under the banner of Design and Construction Week®. In 2018, both organizations extended the agreement through 2026. The mega-event returns to Las Vegas Jan. 21-23, 2020. NKBA and NAHB will continue to produce separate educational programming and special events though one pass provides access to both shows.
KBIS is produced by Emerald Expositions, a leading operator of business-to-business trade shows in the United States. The company currently operates more than 55 trade shows, as well as numerous other face-to-face events. In 2018, Emerald's events connected over 500,000 global attendees and exhibitors and occupied more than 6.9 million NSF of exhibition space.
More information about KBIS can be found at www.kbis.com.
About the National Kitchen & Bath Association and the Kitchen & Bath Industry Show
The National Kitchen & Bath Association (NKBA) is the not-for-profit trade association that owns the Kitchen & Bath Industry Show® (KBIS), as part of Design and Construction Week ® (DCW). With nearly 50,000 members in all segments of the kitchen and bath design and remodeling industry, the NKBA has educated and led the industry since the association's founding in 1963. The NKBA envisions a world where everyone enjoys safe, beautiful and functional kitchen and bath spaces. The mission of the NKBA is to inspire, lead and empower the kitchen and bath industry through the creations of certifications, specialty badges, marketplaces and networks. For more information, visit www.nkba.org or call 1-800-THE-NKBA (843-6522).
KBIS® and NKBA® are registered trademarks of the National Kitchen & Bath Association.