Exhibitor Spotlight – Appliances at KBIS Virtual
From integrated technology to sleek aesthetics and minimal elements, the world of appliances continues to out-do itself each year at the Kitchen & Bath Industry Show (KBIS).
Here is a sample of what to see at KBIS Virtual in February 2021.
Monogram – Statement Collection Professional Ranges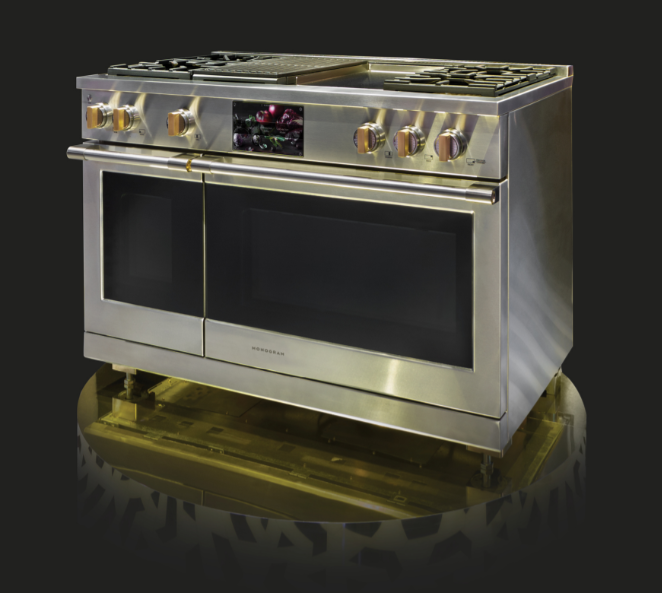 Monogram Appliances will be launching a completely re-designed professional range. Created in both dual-fuel and all-gas models, Monogram pro ranges will offer a beautiful centerpiece for any kitchen design in their Statement Collection.
These new Statement ranges and cooktops have been crafted with beautiful brass accents and durable high-end materials that add touch of luxury to your kitchen, as seen in the detail. From thoughtful, colorized nighttime lighting in the LED-backlit knobs, to solid brass blades integrated into the design, these pieces are stunners.
Elevating performance with the introduction of the first gas burner to set and hold an exact temperature, the industry exclusive TrueTemp Burner performs like an induction element and can be synced with an App for guided recipes.
Optimal results can be consistently attained via Wi-Fi and Bluetooth capabilities, in addition to Hot Air Fry and Precision Oven Modes, all controlled from a 7" articulating front touch screen or the SmartHQ App!
THOR – Professional Drop-In Gas Cooktops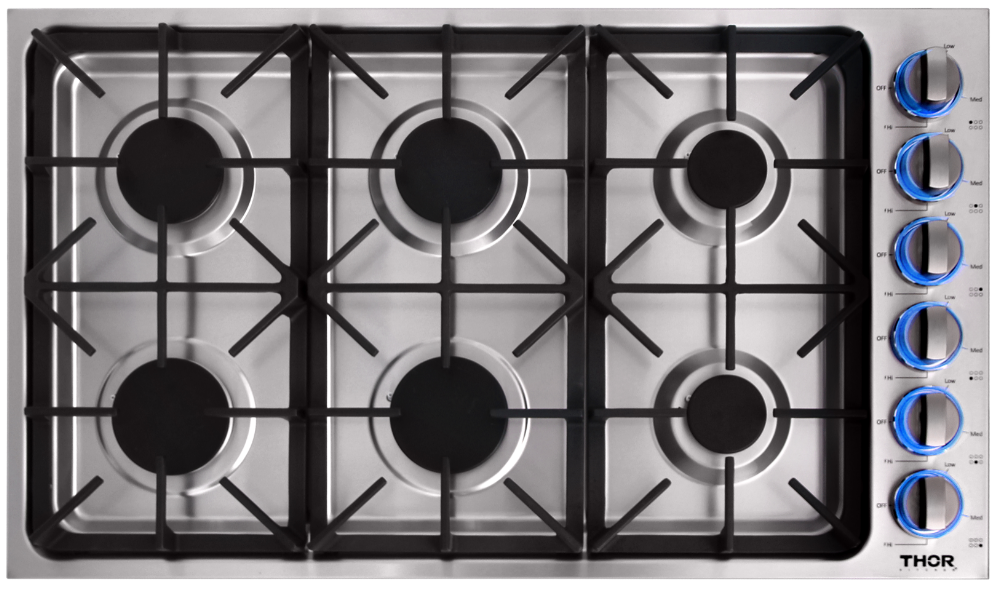 THOR Kitchen recently debuted its Professional Drop-In Gas Cooktops, available in 30-inch and 36-inch sizes. Premium features, such as high-intensity 18,000 Btu burners, provide powerful performance, while the sleek, built-in aesthetic is an ideal complement to any modern kitchen space.
The 30-inch and 36-inch Professional Drop-in Gas Cooktops are equipped with four and six burners, respectively, featuring clean lines and minimal curves for a streamlined and masculine design aesthetic. Other design elements include metal-constructed knobs that illuminate a striking blue when in operation – their position on top of the unit provides easy access to control flame settings.
Each unit is designed with painless clean-ups in mind and includes a single, one-piece spill tray to easily wipe away spills, grease, and crumbs, in addition to a rustproof stainless-steel finish that can withstand heavy scrubbing.
Fisher Paykel – Series 11 DishDrawer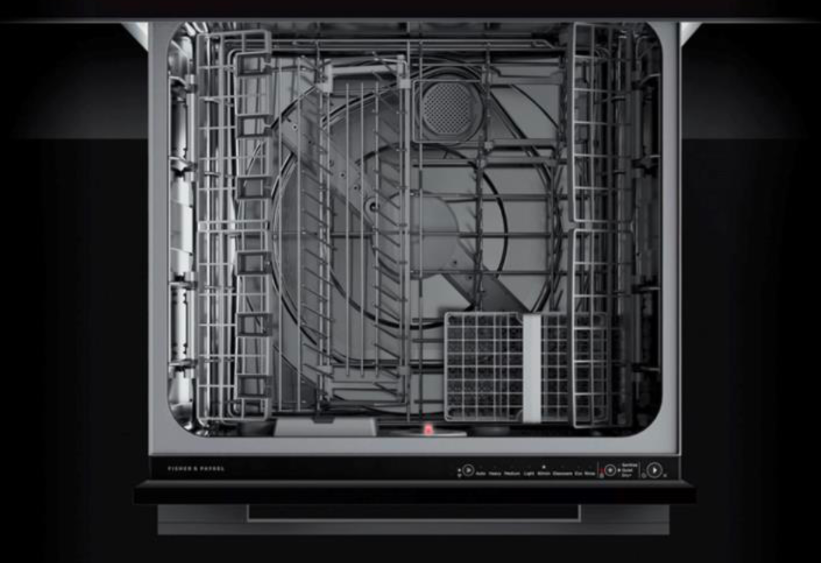 Fisher & Paykel brought the first dishwashing drawer to market in 1997, known as the DishDrawer. This year, the New Zealand-founded brand will introduce the 10th generation model, to further enhance the way people wash their dishes. The new Series 11 DishDrawer will be available with a stainless steel or integrated panel exterior and is designed to seamlessly fit into any kitchen. Featuring eight wash programs from heavy to light, the double or single models will offer flexibility and class-leading technology for perfect results each time.
With its ergonomic design, the DishDrawer features a knock to pause mechanism, a stainless-steel interior, a new spray arm sensing for reliable wash and Wi-Fi capabilities for an enhanced user experience. It minimizes use of energy and water, offering true half load options as well as the option to run the double DishDrawer tubs separately from each other, delivering powerful washes with optimal results efficiently.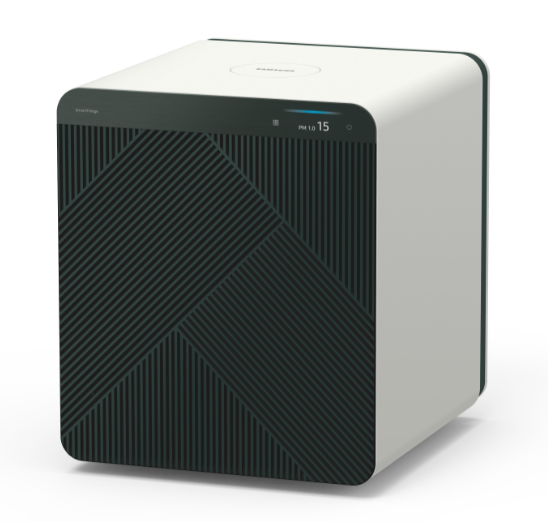 Samsung – BESPOKE Cube Air Purifier
As people spend more time indoors, the Samsung BESPOKE Cube Air Purifier helps keep spaces comfortable and clean. Combining form and function, the Cube provides a sophisticated three-step purification system, connected technology, modular design, and premium look. It also offers interchangeable front panels in four BESPOKE colors and two patterns, which help the Cube blend in—or stand out—beautifully in any home. The Cube enhances your home with its highly effective purification system, removing 99.97% of 0.3㎛ sized dust, while its Pre-Filter captures large particles like dander, pollen, and dust mites in the air. With a variety of colors and patterns to choose from, you can fully personalize this portable appliance to your space. The Cube comes with powerful connected technology: Through the SmartThings app, you can remotely turn it on or off, monitor the filter, and check outdoor air quality.
BlueStar– COLUMN Refrigeration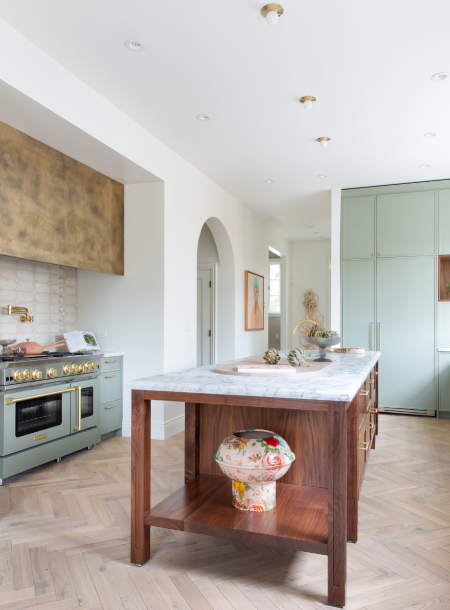 BlueStar® is excited to introduce a line of fully integrated refrigeration products. The panel-ready refrigerator and freezer can seamlessly integrate into cabinetry, or customers can choose from one of 1,000+ colors and 10 metal trims to achieve a flexible, bespoke design. The 30" refrigerator paired with either a 30" or 18" freezer deliver uniform and precise temperature control, ensuring optimal food preservation. Professional grade elements include durable stainless steel and glass interiors – no plastic; full-extension drawers, ideal for storage and visibility; and a pull-out tray that fits a sheet pan for easy food preparation. BlueStar® has been based in Pennsylvania since 1880.
KBIS Virtual is February 9-12, 2021. Click here for media registration. Visit the KBIS Pressroom for the latest show and exhibitor news. For all media inquiries regarding KBIS, contact kbis@whitegood.com.
Downloadable product images can be found here.
About the National Kitchen & Bath Association and the Kitchen & Bath Industry Show
The National Kitchen & Bath Association (NKBA) is the not-for-profit trade association that owns the Kitchen & Bath Industry Show® (KBIS), as part of Design and Construction Week ® (DCW). With nearly 50,000 members in all segments of the kitchen and bath design and remodeling industry, the NKBA has educated and led the industry since the association's founding in 1963. The NKBA envisions a world where everyone enjoys safe, beautiful and functional kitchen and bath spaces. The mission of the NKBA is to inspire, lead and empower the kitchen and bath industry through the creations of certifications, specialty badges, marketplaces and networks. For more information, visit www.nkba.org or call 1-800-THE-NKBA (843-6522).
KBIS® and NKBA® are registered trademarks of the National Kitchen & Bath Association.
Media Contacts:
Lexi Miller
White Good
lmiller@whitegood.com
Julie McCrary
White Good
jmccrary@whitegood.com