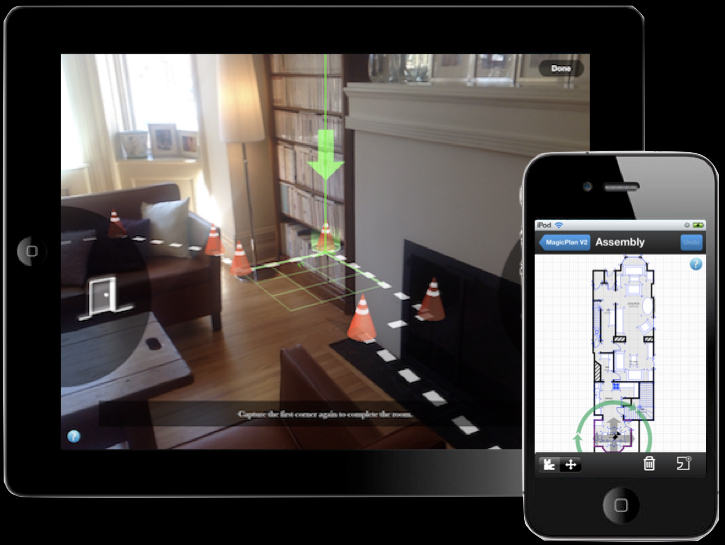 Now design professionals can pull out their iPhone or iPad, take a few photos and within 30 seconds, create a floor plan that is usable in 20-20 Design — saving their customers valuable time and making the entire design experience easier and more enjoyable.
How it works
Once users have downloaded MagicPlan, they can create their floor plan by standing in the centre of any room and snapping photos of its corners. MagicPlan directs the user's focus with bright green gridlines and orange cones, making it simple to map a room even when some corners are hidden. MagicPlan also allows users to indicate openings, windows and doors.   Watch the video of how it works.
Once the floor plan is finished in MagicPlan, the layout is imported into 20-20 Design and the designer can begin to add 3D elements to make a photorealistic representation of their customer's dream kitchen or bathroom.   See it working in the 20-20 Technologies booth (4025) at KBIS!