Cosentino (www.cosentinonorthamerica.com) the family‐ownedworld leader in quartz, natural stone, and recycled surfaces will preview a highly anticipated, new ultra-compact surface called Dekton® by Cosentino at KBIS in New Orleans. KBIS attendees will be the first to preview the new product line in North America from April 19‐21 in the Cosentino booth #3735.
Dekton is the most significant undertaking and expansion initiative for Cosentino since its development of Silestone natural quartz. A 167.5 million dollar investment, the development of Dekton required 22,000 hours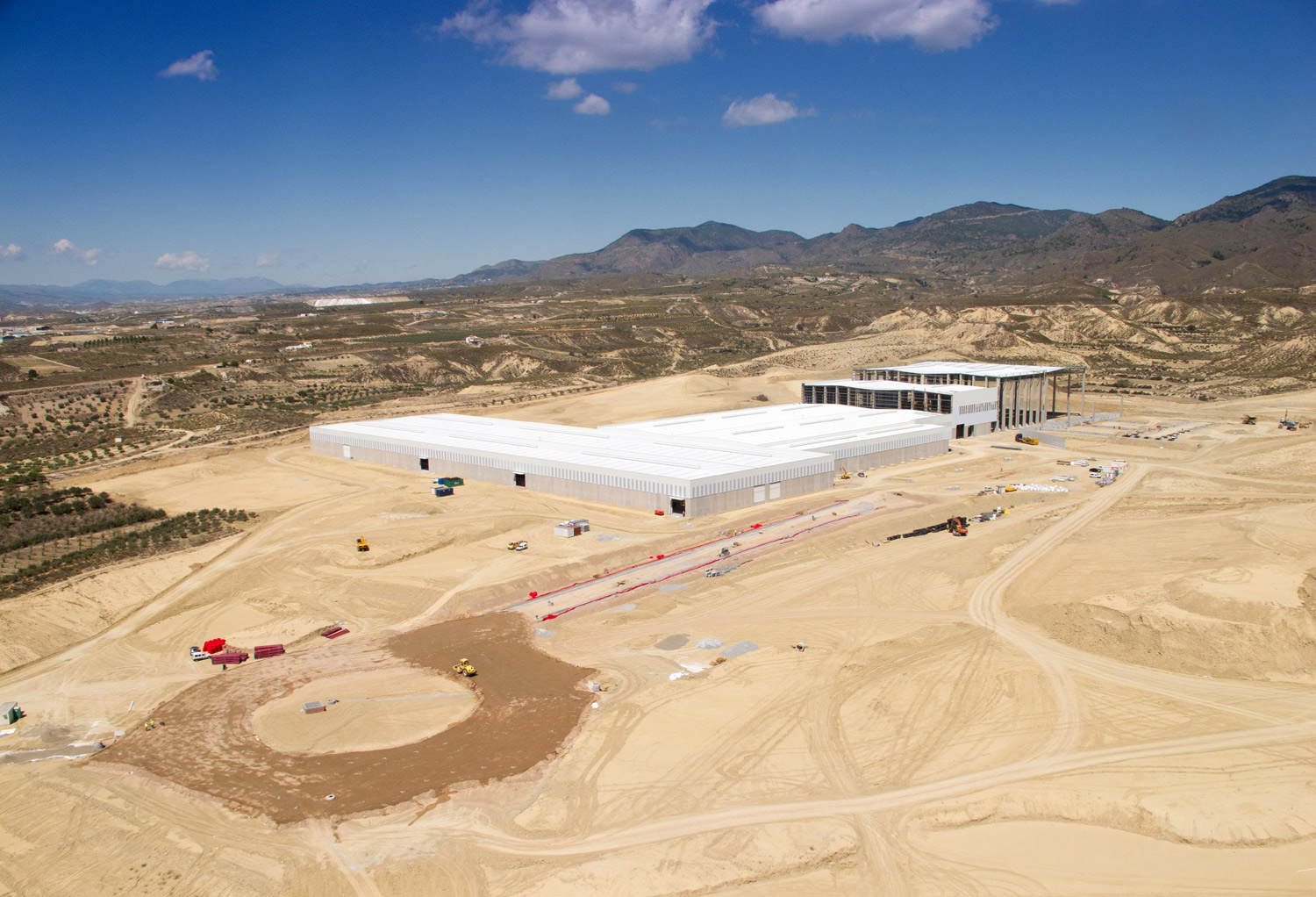 Of RD&I, and the construction of an entirely new state-of‐the-art factory at the company's manufacturing headquarters in Spain. Dekton is a completely innovative, ultra–‐compact surface made from a mixture of inorganic materials. Its superior technical characteristics provide unique UV resistance and exceptional strength and performance, offering multiple interior and exterior architectural applications including flooring, cladding, stairs, ventilated facades for outdoors, and countertops.
In order to meet an industry demand set forth by architects and designers, Dekton will be manufactured in large format slabs in three thicknesses: an exceptionally thin 8mm, as well as 2cm and 3cm. Dekton will be manufactured at the new factory in Spain with an initial production capacity of 1,500 slabs per day. Not only does Dekton embody Cosentino's commitment to innovation and represent the future of the family-owned multinational company, but it's also an important technological advancement and opportunity for the stone industry worldwide.
The manufacturing process includes a revolutionary, new advancement known as Particle Sintering Technology (PST). PST expertly combines technologies from the ceramic industry, glass industry and the quartz surface industry. "As a company dedicated to product innovation, Cosentino is looking forward to revealing the first results of this major investment and expansion at KBIS—the most important trade show for the K+B industry," said Lorenzo Marquez, VP of Marketing Cosentino North America. "As we prepare to fully launch Dekton later this year in the US market, the feedback and insight we receive from industry experts at KBIS will be tremendously useful."
About the Cosentino Group
The Cosentino Group currently has 6 factories, 15 kitchen and bathroom surface production centers in the US, more than 70 distribution points or centers worldwide, and a staff of over 2,200 spread across the globe (700 in the U.S.). From its headquarters in Almeria, Spain, the Group distributes its products and brands in more than 60 countries, and directly manages and controls its own facilities and infrastructures in 17 countries: the USA, Mexico, Brazil, Australia, Spain, Sweden, the United Kingdom, Ireland, Germany, Austria, the Netherlands, Belgium, France, Switzerland, Norway, Italy and Portugal. Currently, almost 80 percent of its turnover comes from international markets.
For more information, visit https://www.cosentinonorthamerica.com.
Media Contact:
For more information, please contact Sharp Communications, Inc., at (212)829–‐0002.
Trade media: Stephanie Grabbe, Ext.103,sg@sharpthink.com.
Consumer media: Nicole Janok, Ext.122,nj@sharpthink.com