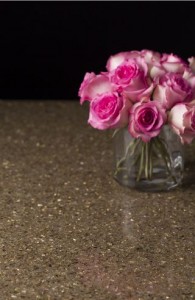 Total of six new designs introduced so far in 2012 with more to come!
Cambria, the only family-owned, American-made producer of quartz surfaces in the United States, today unveiled its next two designs, Berkeley and Rosslyn. These designs join the Spring releases of Armitage, Laneshaw, Hollinsbrook and Bradshaw. These new additions to Cambria's design palette expand the Waterstone and Jewel Collections making Cambria's offering of 102 designs the world's largest and most diverse.
Cambria's Waterstone Collection captures the depth and beauty of marble and granite while offering the superior strength and performance of quartz. The Jewel Collection is unique to Cambria and features designs with shimmering crystals deep within the surface to reflect light and create a stunning, iridescent, jeweled surface.
"Our 2012 designs embody our dedication and commitment to innovation and the constant evolution of Cambria," said Peter Martin, Executive Vice President of Sales, Marketing and Business Partner Services at Cambria. "These looks, once thought impossible in quartz, are changing today's stone industry and are a big part of making Cambria the number one quartz provider in North America today."
Each 2012 design will continue the proud Cambria tradition of being named after a location in Wales or England. Berkeley takes its name from a southern English town that lies on the Little Avon River. This design features hints of copper and a smattering of bronze that swim amongst a sea of sandy tones, infusing this tastefully restrained design with equal parts verve and elegance. Rosslyn's striking metallic golds shimmer against a nuanced background of taupe and tans. This masterful addition to the Jewel Collection shares its arresting presence with the medieval landmark that inspired it, the wondrous Rosslyn Chapel.
Maintaining its commitment to ongoing innovation, Cambria will continue to develop and announce more designs throughout the remainder of 2012, two at a time. To view Cambria's latest releases and the entire industry-leading palette of 102 designs, visit CambriaUSA.com.
About Cambria
Cambria is a stain resistant, nonporous natural quartz surface that is harder, stronger, safer and easier to care for than other stone surfaces. Cambria is the only privately held, family-owned, American-made producer of natural quartz surfaces in the United States. Headquartered in Le Sueur, Minnesota, Cambria is sold through an exclusive North American network of premium, independent specialty retail and trade partners which can be identified at www.CambriaUSA.com