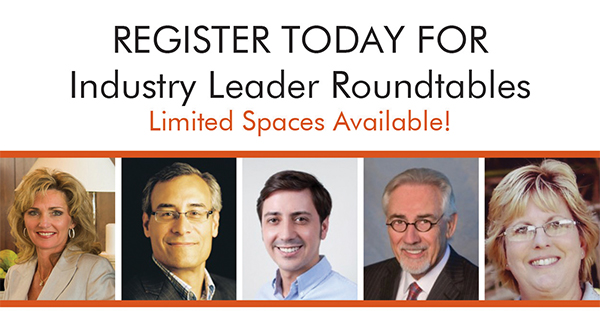 KBIS, the nation's premier kitchen and bath industry event, is proud to announce KBIS Industry Leader Roundtables. KBIS has selected a few of the most notable and legendary industry leaders to participate. This fast-paced conversational event will be held on Friday, April 19th 2:00PM-3:30PM in the Industry Leader Roundtable Area (Booth 3773). Show attendees must register for this opportunity by clicking here. There is limited seating available.
Those who are attending the event will sit at tables with their peers and one industry leader, rotating every 15 minutes. All of the attendees who register will get a chance to ask all the Industry Leaders any question they like. It's an opportunity get one-on-one time with some of the kitchen and bath industry's most notable leaders.
Our KBIS 2013 Industry Leaders Include:
Eduardo Cosentino, CEO, Cosentino North America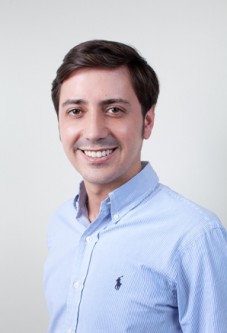 At just 30 years old, Eduardo Cosentino has established a substantial career with the Cosentino Group, the family-owned global leader in the production of natural stone, quartz, recycled and architectural surfaces.
Starting as a high school intern, Eduardo has worked from the ground up, with roles in multiple divisions from workshop and commercial operations, to commercial sales and senior management roles at both the regional and international level.
In 2010, Eduardo was named CEO of Cosentino North America and head of corporate sales globally, where has overseen the company's growth in the both the US market as well as globally for commercial projects. Eduardo currently still oversees the Cosentino Group's sales efforts globally and utilizes his multi-cultural design and sales experience to influence the company's product design and R&D teams.
Motivated by complex challenges and driven to develop the talents of his colleagues, Eduardo is known for his boundless energy, intuition, creativity and entrepreneurial spirit. He splits his time between the company's North American Headquarters in Houston and Global Headquarters in Spain.
Angela O'Neill, Director of Marketing & Advertising, Wellborn Cabinets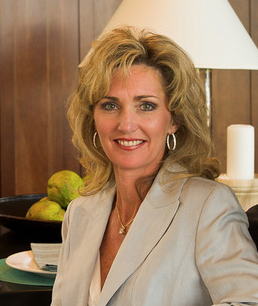 Angela O'Neill is the Marketing Director for Wellborn Cabinet, Inc., and its brands Estate Custom Collection, Distinctive Storage Solutions, Elegant Bath Collection and Home Concepts.  She is responsible for consumer and trade brand awareness, marketing materials, product development, the company's trade and consumer web sites and e-business marketing tools.  She works with Sales to further develop and promote remodeling and builder programs.  Angela is married to Kevin and they have four children. She is active at the kids' private Christian school and is the youth leader at their church.
Ken Rohl, Founder and Chairman, ROHL LLC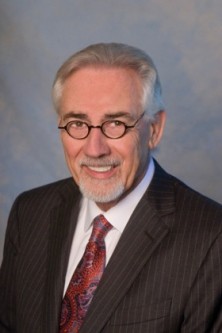 Kenneth S. Rohl is the Founder and Chairman of ROHL LLC, one of the most recognized luxury brands of decorative faucets and fixtures in the United States.  A graduate of Dennison University with a degree in Business, Ken has always been a true entrepreneur. He started the company in 1983 with $1,000 dollars in his pocket, a staff of three, which included his wife and children, and a Pull-Out Kitchen Faucet that would revolutionize the kitchen and bath industry.
This year, ROHL is proud to celebrate its 30th Anniversary. Under Ken's leadership, ROHL has grown exponentially to include an extensive line of top-quality faucets, fixtures, shower components and accessories.  Sourced from Western Europe, New Zealand and North America, each is crafted to ROHL's rigid specifications and is uniquely tailored for residential or commercial projects in the U.S. market. ROHL products are now featured in more than 1,000 luxury showrooms across the U.S.
An inductee of the National Kitchen and Bath Association (NKBA) Hall of Fame, Ken is considered to be a visionary by many in the industry.  He is a former member of the NKBA Board of Directors, National Strategic Planning Group, National Manufacturer's Representatives Council and NKBA Ambassador's Club, as well as served as the Vice President of the NKBA Southern California Chapter for six years.
His commitment to core family values of trust, integrity and innovation are at the core of the ROHL business philosophy, which is now being preserved by his sons Mark, Lou and Greg. He and his wife, Amber, now live in Irvine, California where he is an active in mentor at UC Irvine the Paul Merage School of Business.  He is an avid fly fisherman and relishes the opportunity to wade in the rivers of Idaho and New Zealand.
Stacy Garcia, Kbtribechat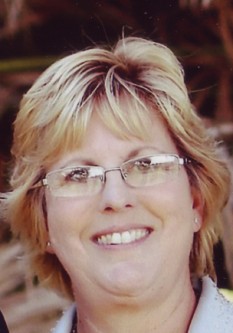 Stacy Garcia is the gal behind popular kitchen and bath industry Twitter chat #kbtribechat.  Once a week on Wednesdays, the who's who of our industry active on Twitter and social media gather for hour long discussions.  The topics of these chats varies and includes design trends, marketing,  the latest in social media, reporting on industry events and sharing new technologies.  The kbtribechat community is a dynamic group which  includes a wide range of professionals: contractors, architects, kitchen and bath designers, interior designers, brands and other industry insiders.  Community members host on their area of expertise making the time educational.  Kbtribechat is a fun business-to-business hour networking with friends and  sharing information.  Chat transcripts are archived on the kbtribe blog for those who could not attend and are often referenced by consumers.
Stacy and her husband own Garcia Cabinetmakers a custom cabinet manufacturing business in Huntington Beach, California.  They started the shop in 1978 and grew it into a successful, well respected custom cabinet contracting business.  Stacy is a kitchen designer with a Bachelor of Arts degree in Home Economics with emphasis in Housing and Interiors.
Chuck Wheelock, Wheelock Maidique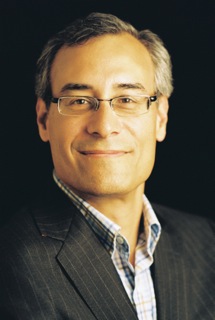 Chuck Wheelock has been in the Kitchen industry for over twenty-five years. Prior to working with Wheelock Maidique, Chuck held positions in design, project management and sales direction for WoodMode, Poggenpohl, Smallbone, Christopher Peacock and Johnny Grey Studios.
He began his liberal arts education at Dartmouth College, and holds a BA in Environmental Design from the University of Colorado Boulder. After graduation, he gained architectural design experience in the US and Middle East including corporate,
educational and residential projects, with award-winning design projects in Egypt and Jordan.
Chuck began his kitchen design career with cousin Norman Fay in Narragansett RI, representing Wood-Mode and Poggenpohl. In 1989 he walked into the NY showroom of british company Smallbone, with drawings and no interview appointment. Hired as a designer, he became a sales-volume leader and opened the Greenwich showroom location. He was one of the founders of new company Christopher Peacock Kitchens in 1992. The company earned national fame with framed construction and white handpainted cabinetry.
He meet Johnny Grey in the offices of Metropolitan Home magazine, and started US operations in 1998. Johnny introduced the pioneering concept of the 'unfitted' kitchen, a more sociable design with freestanding furniture. Their work culminated in the cable network Showtime Showhouse kitchen, a modernist masterpiece inspired by the character 'Dexter'. After a chance meeting at a mutual friend's home project in 2006, Chuck started Wheelock Maidique LLC with architect Mark Maidique. Working at the proverbial dining room table and later a design office in a local bike shop, they opened a new showroom in the village of Old Greenwich, CT
KBIS Industry Leader Roundtables will be held on Friday, April 19th 2:00PM-3:30PM in the Industry Leader Roundtable Area (Booth 3773). Show attendees must register for this opportunity by clicking here