State of the Association/State of the Industry
State of the Industry/ State of the Association
Wednesday, January 22 | 8:45 am – 10:15 am
LVCC – N109 
Open to all registered attendees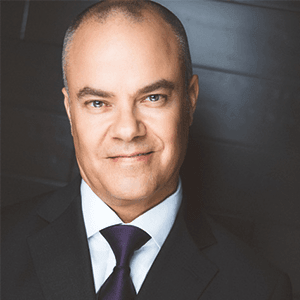 Bill Darcy
CEO
National Kitchen & Bath Association
Join NKBA CEO Bill Darcy for the annual State of the Association address. He will update the membership and the industry at large on the key initiatives launched in the past year, progress on the Association's various programs, and what's on tap for the year ahead, including such areas as professional development, market research, skilled labor, international reach, member benefits and more. This session is open to all attendees.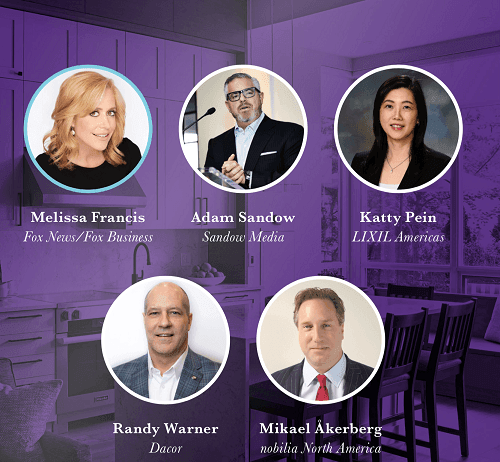 The Look Ahead
Melissa Francis, anchor of Fox News/Fox Business, will lead a panel of experts from different segments of the industry on topics ranging from shifts in the economy and the cost of goods and materials to tariffs threatening to disrupt the supply chain and the critical shortage in skilled labor.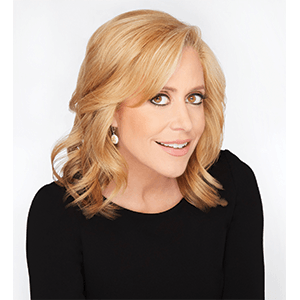 Melissa Francis
Anchor
Fox News & Fox Business
The panel discussion will be led by Melissa Francis, Fox News/Fox Business anchor, who is returning for her third year at KBIS. She hosts Outnumbered and After the Bell, where she regularly interviews NKBA CEO Bill Darcy.
After starting her professional life as a child actor, appearing in hundreds of commercials, movie and TV roles, including as Cassandra Cooper Ingalls on Little House on the Prairie, Francis studied economics at Harvard University and became a business journalist. Prior to Fox News, she spent nine years at CNBC, where she anchored Power Lunch, The Call, and On the Money, and made regular contributions to The Today Show, NBC Nightly News and Weekend Today. She was also the co-host of It's the Economy on MSNBC. As a reporter, she's interviewed leading CEO's and international political figures, and was the first TV journalist to report live from the floor of the New York Mercantile Exchange.
She's also an inspirational speaker and author of two books: Diary of a Stage Mother's Daughter and Lessons from the Prairie: The Surprising Secrets to Happiness, Success, and (Sometimes Just) Survival I Learned on America's Favorite Show, where she shares her five-step recipe for turning disaster into golden opportunity.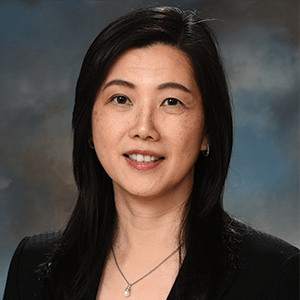 Katty Pien
Chief Marketing Officer
LIXIL Americas
Katty Pien is chief marketing officer for LIXIL America, parent of such iconic brands as American Standard, DXV and Grohe. She leads the overall brand marketing, innovation strategies and portfolio managemen tthat drive consumer-centric growth across the Company's portfolio of brands.Prior to joining LIXIL, Pien had more than 20 years of global marketing experience with best-in-class, multinational consumer packaged-goods companies such as Unilever, Nestlé and Johnson & Johnson. Pien has been recognized with various distinctions, including being named an Ad Age Top 50 Marketer, winning a Cannes Lion Award from the Cannes International Festival of Creativity for the "Häagen-Dazs Loves Honeybees" integrated marketing campaign, and earning a Gold Effie, a Gold Clio, and "Cause-Related Campaign of the Year" from PR Week. Pien holds an MBA from Stanford University Graduate School of Business and a B.S. in operations research and industrial engineering from Cornell University.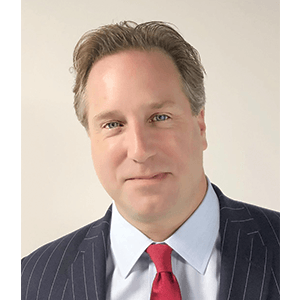 Mikael Akerberg
Chairman & CEO
Nobilia North America
With more than 20 years of international executive experience in supplying materials and services to the construction and remodeling market, Mikael Åkerberg was named Chief Executive Officer of Nobilia North America in December 2017. Åkerberg earned his MBA at IHM Business School in Sweden and has experience working at several global companies. Before joining Nobilia in 2009, Åkerberg held executive positions in companies including Saint-Gobain S.A. and Jeld-Wen Inc. Within Nobilia, his main focus has been to build sales and logistic structures on a larger scale to fulfill the demands for both retail and wholesale, as well as supplying the construction industry in multiple countries.Nobilia, a leading European kitchen manufacturer, is headquartered in Gutersloh, Germany, and has supplied over 700,000 fully accessorized kitchens in more than 90 countries. Nobilia Group now brings its highly efficient capacity of supplying award-winning design and quality to North America.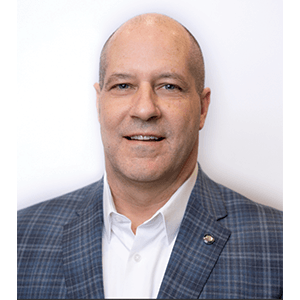 Randy Warner
President
Dacor
With 29 years of experience in the appliance category, Randy Warner was appointed President of Dacor, a leading American luxury home appliance brand, in 2018 following the acquisition of the company by Samsung. As an Ohio native, Randy began his career with Maytag, working for the company for 15 years supporting the business from a national sales perspective across the US market before joining Electrolux where he was responsible for launching and leading the builder division across the West Coast region. Following his time at Electrolux, Randy joined the newly formed Sub-Zero Group West team, as Vice President overseeing West and Southwest distributorships. Prior to joining Dacor, Warner served as President to Sub-Zero Group West and Southwest distribution including overseeing sales, marketing, finance, operations, purchasing and customer service. Warner holds a Bachelor of Science degree in Marketing from the University of South Florida in Tampa.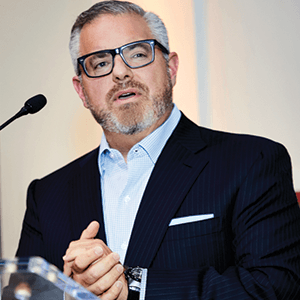 Adam Sandow
Chairman and CEO
SANDOW
Entrepreneur Adam I. Sandow, Chairman and CEO of Sandow, founded his media company in 2003, weaving together innovative technology and design excellence. His first magazine, NewBeauty, a comprehensive guide to cutting-edge cosmetics and beauty products, debuted in 2005 to critical acclaim with more than 500 advertising pages. Later that year, Sandow introduced Luxe Interiors + Design, a high-end shelter media brand.In 2006, he pioneered a consumer subscription beauty sampling program called TestTube, which has delivered over 11 million beauty products.Between 2008 and 2011, Sandow acquired several titles in luxury and design, most notably Interior Design Media, a global, multi-platform design industry leader. He also acquired Material ConneXion, the world's largest subscription-based materials library, with more than 7,500 sustainable state-of-the-art products and 1 million-plus members.Through start-ups and acquisition, he has created a dynamic company, using his portfolio's assets across print media, consumer products, marketing services, consulting and more, building new businesses to drive aggressive year-over-year growth.
The Leading Kitchen And Bath Design Event!
Subscribe to the KBIS Newsletter
Subscribe to stay updated on what's happening.
By clicking Sign Up, you have read our Privacy Policy and agree to our Terms of Use