Shark! Breakfast
Thursday, January 23 | 8:00 am – 10:00 am
LVCC, Room N109 – 110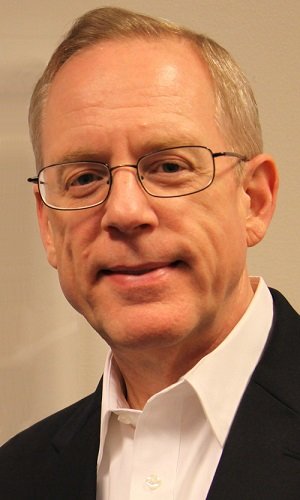 "The Quick and The Dead"
Guest Speaker: Charles M. Cohon, CPMR
Certified Association Executive (CAE)
CEO and President of the Manufacturers' Agents National Association
If you are a rep, there is a fork in the road coming up fast. Pick the right fork, and the best manufacturers will be lined up to give you their lines. Pick the wrong fork, and you're dead. No succession plan? You're dead. No communication plan for your principals? You're dead. No website? You're dead. It's not too late to pick the right fork! This presentation will cover what reps have to do to thrive in 2020 and beyond. Unless you'd rather just be dead.  
Manufacturers' Representatives
You know you've got what it takes to move the sales needle — let the industry know, too! The Shark Breakfast is one of the best and most concentrated networking sessions at KBIS. The ultimate matchmaking opportunity, the Shark Breakfast connects manufacturers with sales pros. Pitch new accounts and show brand executives what you can do for them.
Registration
September Only: $50
Early Bird Pricing (Sept. 1 to Nov. 15): $60
Regular Pricing (Nov. 16 through onsite registration): $70 
Manufacturers
Are you looking for your next rock star? Recruit top sales experts and see how they can help expand your business! For information on how you can display product and literature on a tabletop at the breakfast, contact shark@nkba.org.
Don't miss this great KBIS 2020 Connection Opportunity!
Interested in Sponsoring the SHARK Breakfast? Email shark@nkba.org for more information. 
The Leading Kitchen And Bath Design Event!